Most WordPress sites have a decent search feature. In certain cases, it may make sense to redirect certain queries to a specific page. These 3 search redirection plugins can help with that:
Search Keyword Redirect: lets you define search keywords to redirect to specific URLs on your site. You can add and delete redirects from the back-end fast.

Redirection: one of the most popular redirect managers for WordPress. This plugin lets you easily manage your redirects and keep an eye on 404 errors.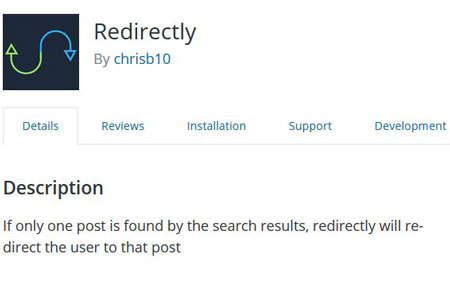 Redirectly: this plugin monitors your search results and if there is only one post found, visitors will be redirected to that page.
Have you found better search redirection plugins? Please share them here.