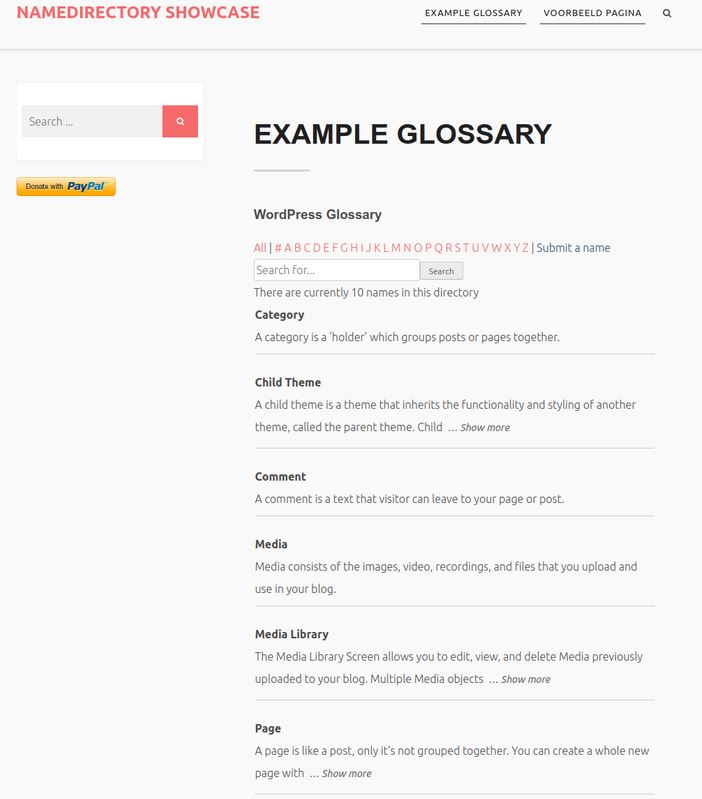 Here is another WordPress plugin that lets you create your own glossary. Name Directory lets you create multiple directories with search function. You can embed them in your pages with a simple shortcode. You have the option to show and hide various parts, including description, title, and names.
You may also want to see: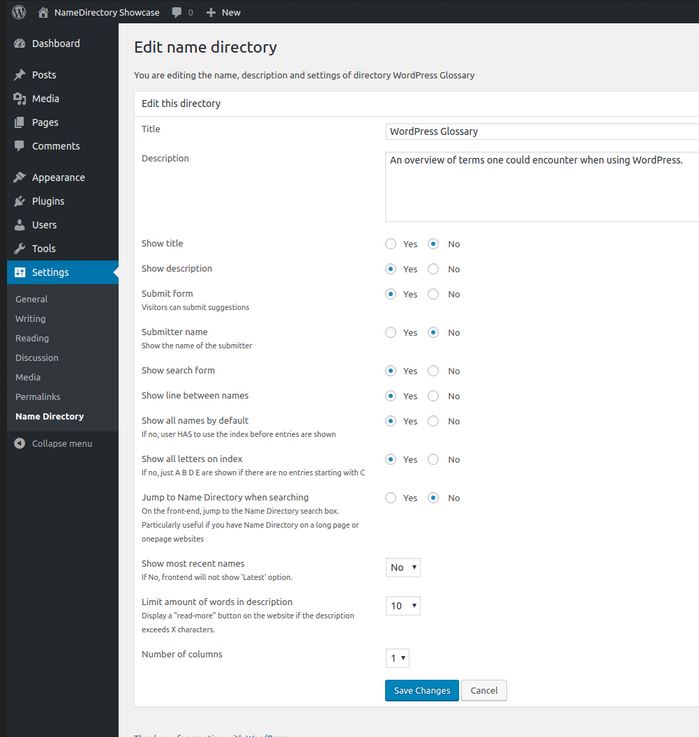 This plugin lets you customize the number of columns and limit the amount of words in your description. The search settings are also customizable, so you can include your directory in the WordPress search results or enable wildcard search.