There are plenty of food bloggers around. If you happen to be passionate about recipes and everything food, there is no reason you shouldn't start your own blog and share your own recipes with your audience. The Cooked plugin happens to be a versatile script with a drag & drop recipe builder and a whole host of other features to improve your food-focused site.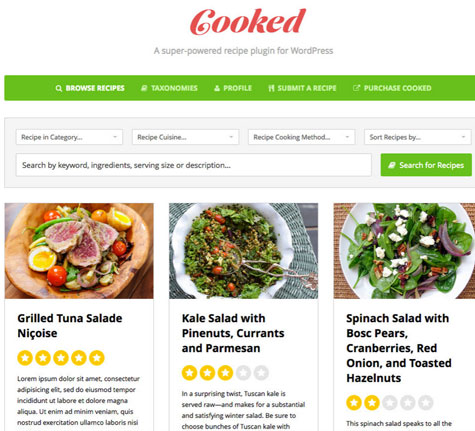 Cooked has 10 recipe layouts for you to choose from. Using the recipe builder, you can add new recipes and include multiple photos. The plugin lets you add nutrition facts to each recipe and include a timer. Want to include video on your recipe site? No problem. Your visitors will be able to search recipes by keyword, ingredient, and other factors. They can also submits their own recipes.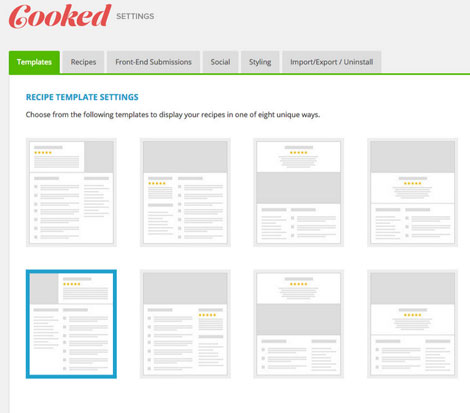 Cooked for WordPress is responsive and social media friendly. It offers WooCommerce integration. This is a commercial plugin.