WooCommece makes it easy to sell all kinds of digital and physical products. If you are planning to sell software licenses, you are going to need a special extension. Here are 5 WooCommerce license managers that can help: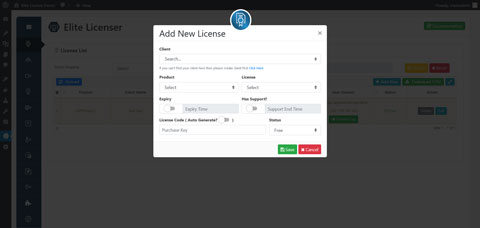 Elite Licenser: a paid license manager for WordPress. It can handle any type of product. It comes with Envato's license verification system. Lets you ban domains with incorrect license attempts.
WooCommerce License Keys: this WooCommerce license manager lets you create and handle license keys for products you are selling. It has a validator API with activation, validation, and deactivation endpoints. It lets you limit license keys per activation or domain.
License Manager for WooCommerce: this plugin lets you sell and manage digital license keys. It can deliver license keys automatically or manually. You get to export license keys as PDF or CSV. You can create license key generators with custom parameters.
Software License Manager: allows you to create license keys in your system, activate them remotely, and track where the license key is being used. Useful for themes, plugins, and other scripts.
WooCommerce License Delivery: lets you sell and manage license codes, gift cards, and everything in between. It has 4 customizable fields for each license. You can export or upload codes in CSV format.
Have you found better license managers for WooCommerce? Please share them here.