Currently Trending Themes
WordPress already comes with a whole host of features for admins to manage their posts, pages, tags, and categories. With Admin Columns for WordPress, you will have an easier time organizing your posts, users, and comments. It lets you add extra fields, including images, EXIF data for the media, and other info to your tables.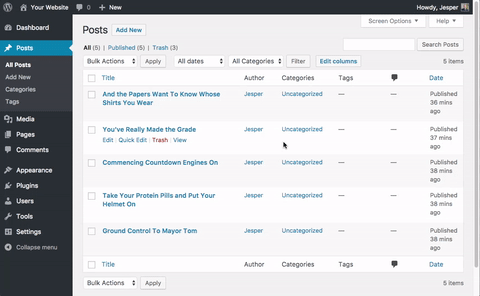 Admin Columns supports filtering and sorting. It can work with WooCommerce, Yoast SEO, and other popular plugins. It supports a wide variety of custom post and content types. The Pro version makes it even easier to sort and directly edit your columns.