Are you passionate about food? There is no reason you should not start your very own site to share your own recipes and ideas with the world. WordPress is your best friend here. Many food bloggers rely on it to power their websites. We have already covered many themes you can use to start your own food blog. The Recipe Card plugin for WordPress is a handy script that allows you to share food information with your readers in a beautiful fashion.
Recipe Card allows you to create recipe pages that your readers can print and save from your website. You can play around with colors, fonts, and layouts to find the perfect combination for your website. Recipe Card takes advantage of schema.org and hRecipe to give your site enhanced search engine listings.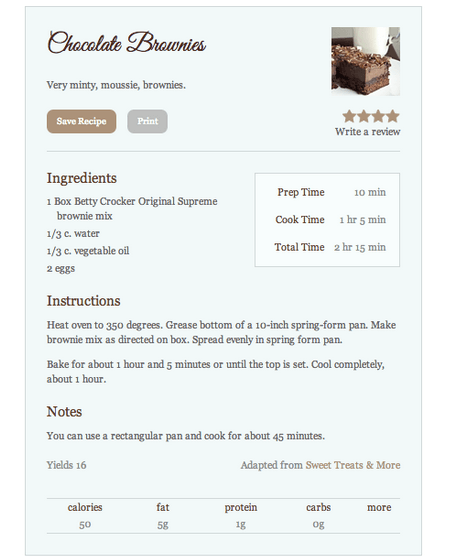 Recipe Card allows you to include multiple recipes. You can also include recipe nutrition for each food. This could prove very useful for those of you who own and operate a recipe collection or food site.