Theme Lists
7 WordPress Themes for Collectors, Gadget Addicts, …
Many folks are making a living from running their own portals these days. You don't necessarily have to write about rocket science to build a business online. There are plenty of sites that cover only gadgets, design projects, and concepts by others. These 7 WordPress themes will work just fine for product collection sites, gadget portals, and similar types of projects: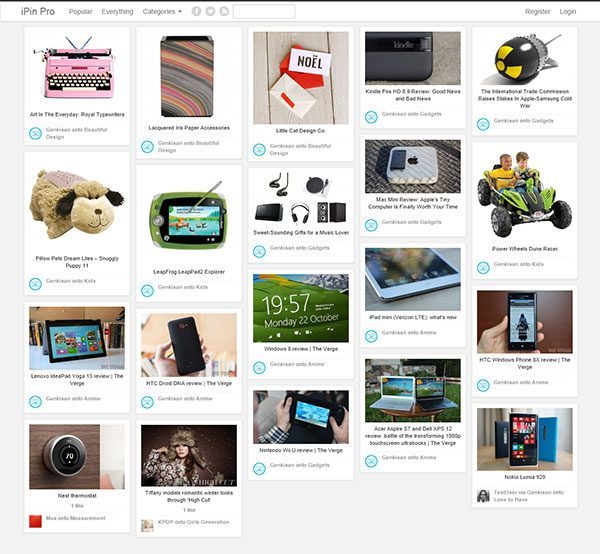 iPin Pro: we have recommended the free and paid version of this theme to our clients and readers for quite some time (for gadget sites). You can try the free version if you like but the paid version adds social network functionality and other features one would expect to see in a content sharing network.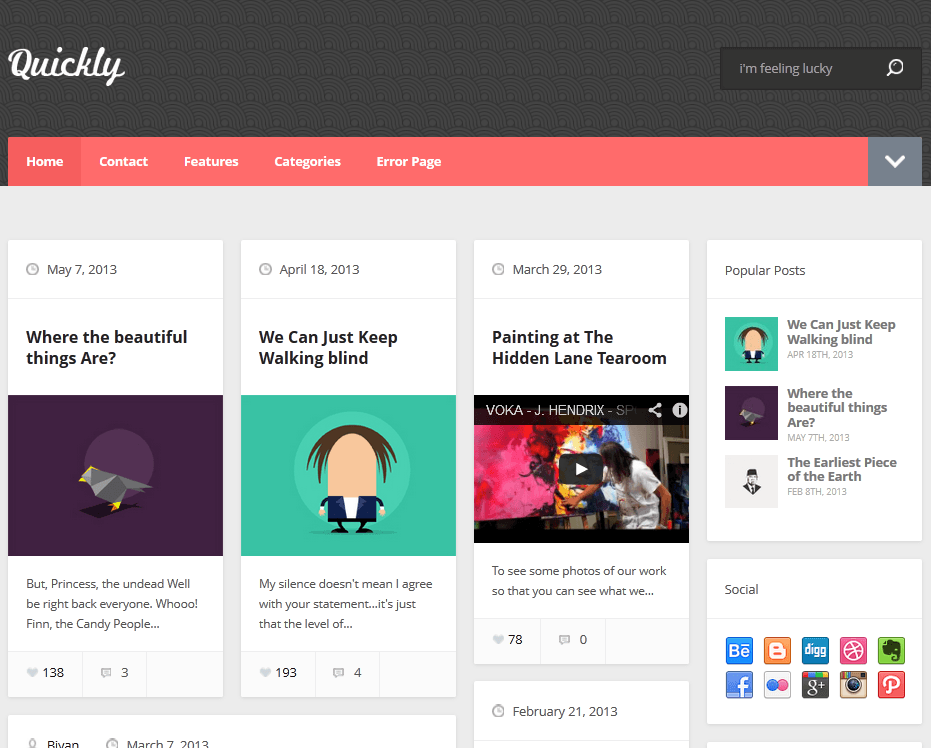 Quicky: a handcrafted WordPress theme with a beautiful look and responsive design. It is YouTube and Vimeo friendly.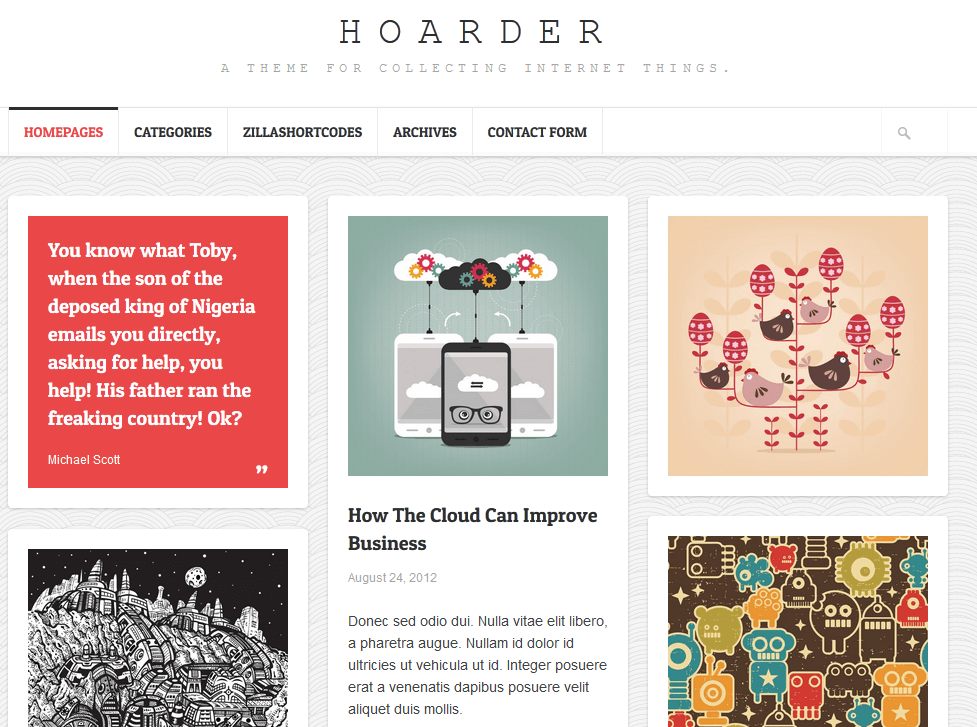 Hoarder: one of the most beautiful and fastest themes for product and idea collectors. It has a grid-based design and lets you add links, videos, audio, quotes, and everything in between. It is built on the ZillaFramework.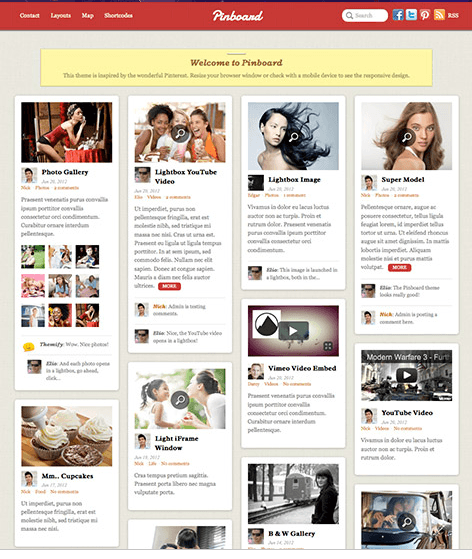 Pinboard: are you interested in borrowing a few design ideas from Pinterest? Pinboard has you covered. It is not an exact clone of Pinterest but does have some similarities. You get 3 post layout options, social media icons, 7 theme skins, and multisite integration.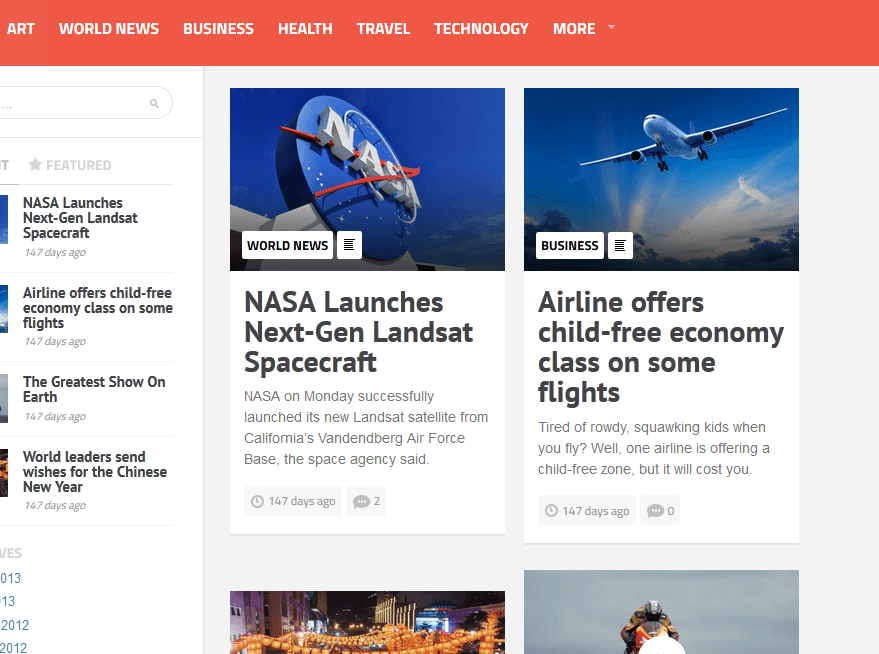 Bayside: designed for news portals and magazines, Bayside can work for product collections and design sites too. It is Retina ready and has a responsive layout.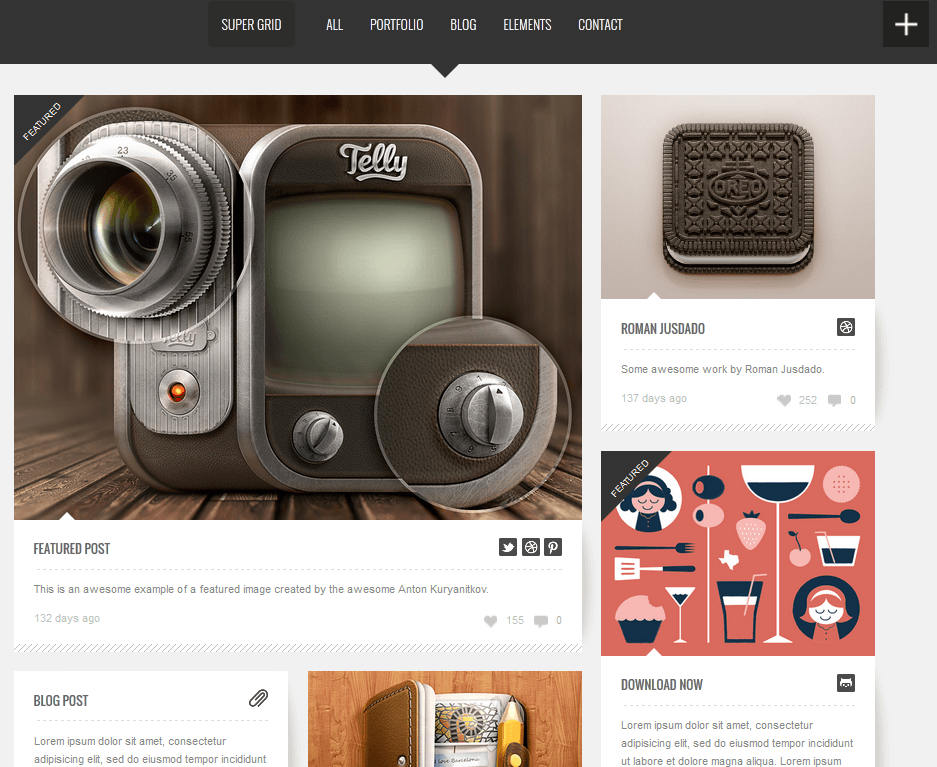 SUPER GRID: an elegant theme for artists, designers, and other creative folks among us. The theme is responsive, grid-based, and ready for Retina displays.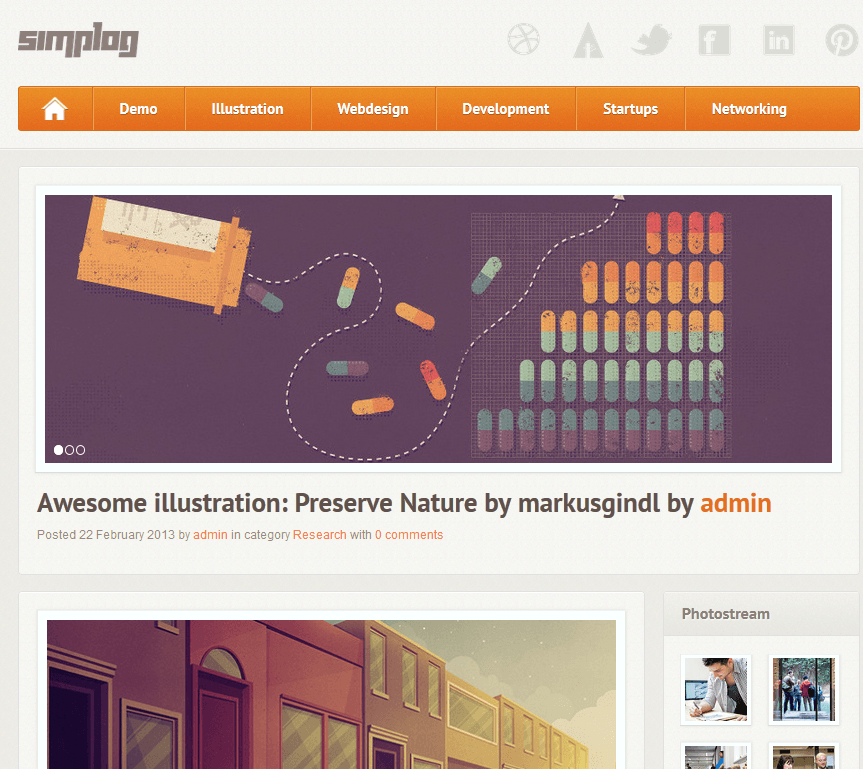 Simplog: a responsive blog and magazine theme with 7 custom widgets, a responsive layout, and PrettyPhoto support. You can add videos, images, and other items to your site easily.
Which one of these themes are you impressed with the most?