Pinterest is a very exciting social network to be active on. It has grown fast in the past couple of years and has a ton of awesome photos and visual content for you to discover. By getting involved on Pinterest, you can promote your brand and drive more traffic to your site. Want to clone Pinterest? These 7 WordPress themes let you do just that: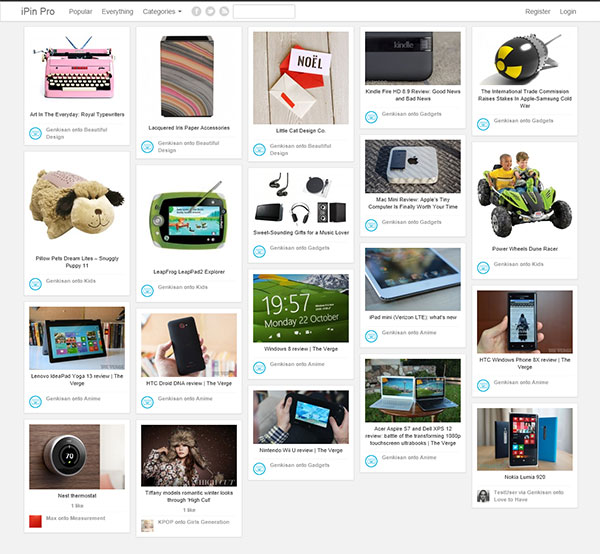 iPin Pro: this is a Pinterest clone script for WordPress. It has a responsive design and offers infinite scroll capability just like Pinterest. It is built-in upon the Twitter Bootstrap framework.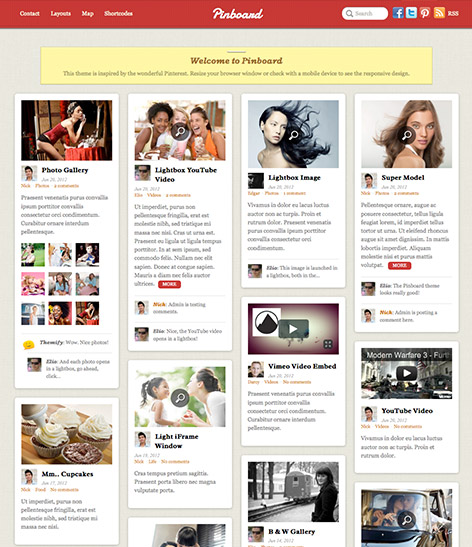 Pinboard: another theme you can use to clone Pinterest. It has an auto-stacking layout with infinite scroll. This is a responsive theme and has 3 layout options. 7 skins are included.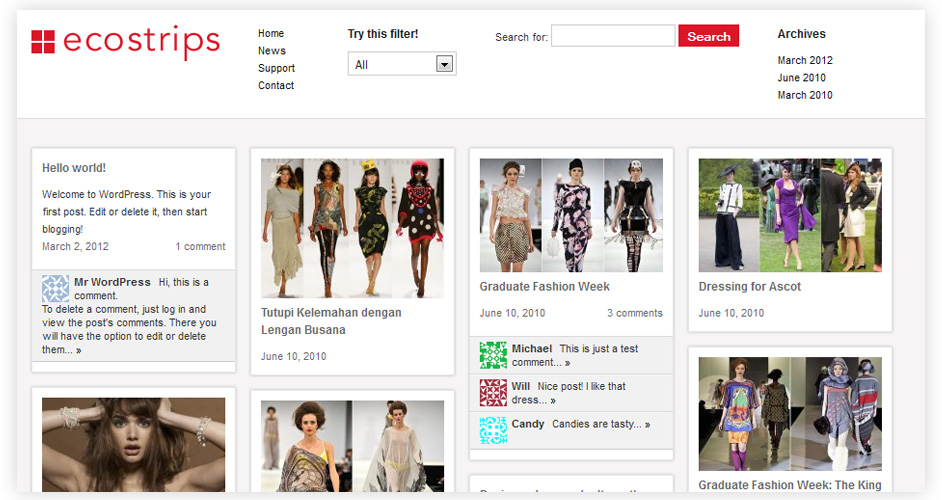 ecoStrip: allows you to showcase your posts on a slick wall that arranges itself to fit small or large screens. It comes bundled with the 'Dynamic filter' plugin.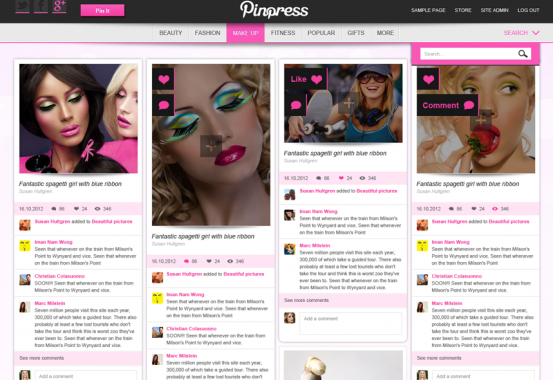 Pinpress: this WordPress theme has a Pinterest like layout and works on large and small screens well. The theme's colors can be changed easily.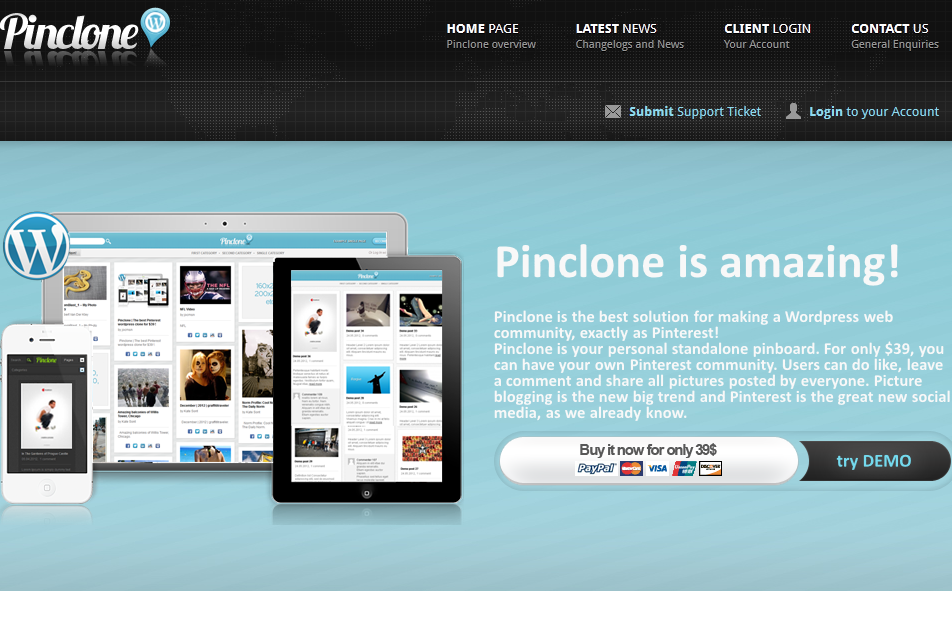 Pinclone: an affordable Pinterest clone script for sites with a ton of images. It is fully widgetized and ad-friendly.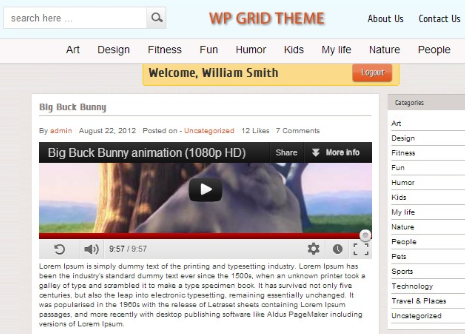 WP Grid Theme: has a grid layout and can handle all your images. It lets your visitors log in using their Facebook and Twitter accounts.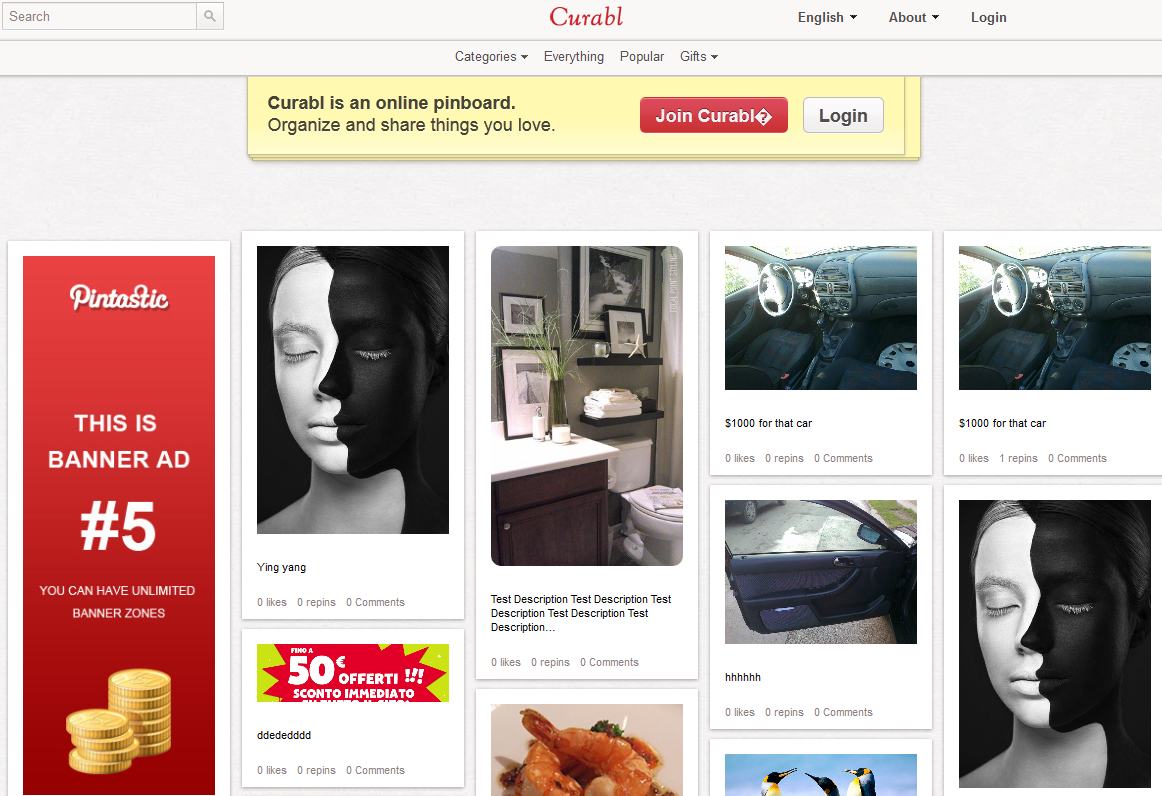 Curabl: this theme is designed for social curation sites. It lets users create and follow boards, share pins, and keep up with their favorite members.
Have you found better Pinterest clone themes for WordPress? Please suggest them below.