It is no secret that WordPress can be used for all kinds of music and video heavy websites. Many artists prefer to share some of their albums on their website. These music album plugins for WordPress can help:
Currently trending WordPress plugins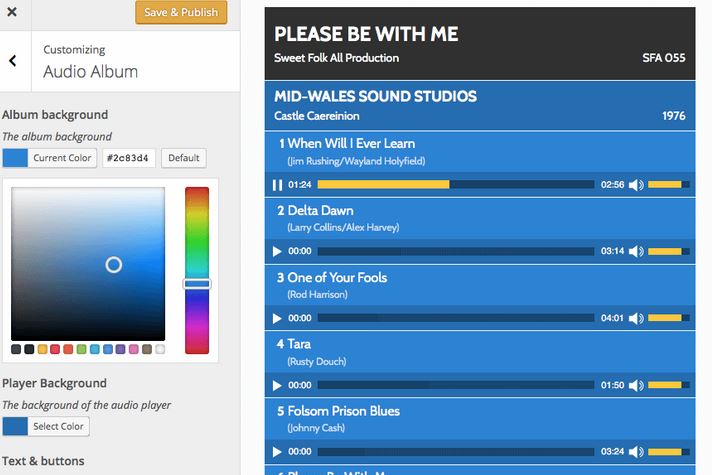 Audio Album: this plugin lets you style a group of your audio files as an album. It comes with simple shortcodes for displaying tracks and albums. It has loop, autoplay, preload, and other attributes for you to change.
MP3 Audio Player: an audio player for WordPress that can be used by musicians, podcasters, and other audio professionals. It lets you display an unlimited number of playlists, albums, and podcasts in your posts. You can add a download button for each track and album. This plugin plays well with Elementor.
Music Press Pro: a plugin that lets you create and manage your store. It lets you create audio and video playlists and change album name, image, type, description, and other info.
Music Player for Elementor: another plugin that lets you promote your music and discography in a professional manner. It lets you easily add songs, customize audio player images and add purchase links for your songs. The pro version lets you link to Spotify, Apple Music, and other platforms.
WaveSurfer Plus: this is a responsive, mobile friendly addon for the Gmedia plugin with real waveform function, customizable covers and backgrounds, and shareable links for tracks.
Have you found better album management plugins for WordPress? Please share them here.