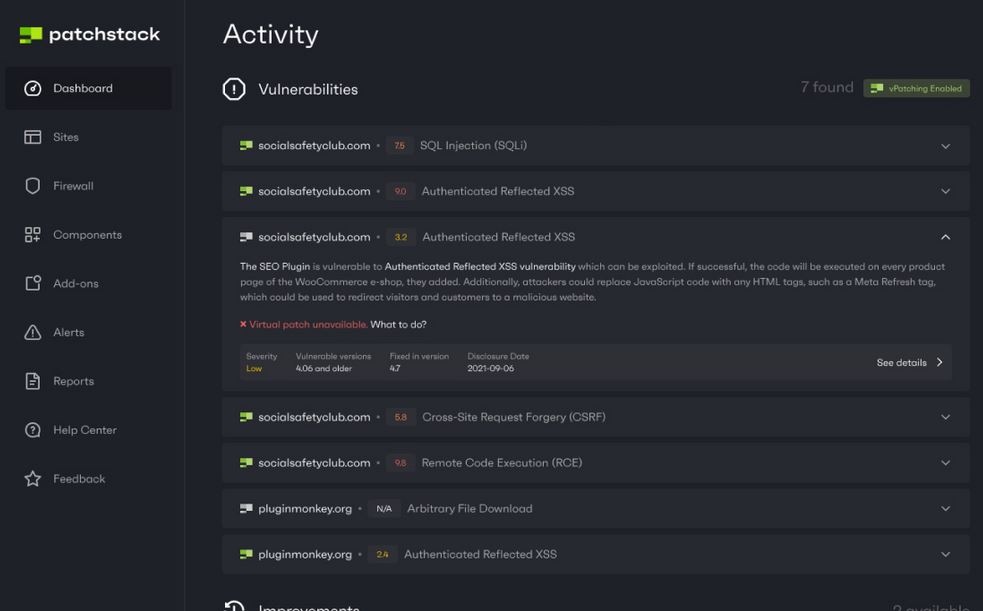 WordPress is a pretty secure platform in general. The themes and plugins you use may not be, especially if you don't take the time to update them regularly. Tracking every single theme or plugin you have installed manually to see if they are security holes and patches can be time-consuming. Patchstack can help with that. It detects the latest security vulnerabilities in your themes and plugins. It suggests ways you can keep your site secure.
Currently Trending Themes
This plugin simply notifies you when a plugin or theme you have installed has security issues. For each vulnerability, you can see the potential issue (e.g. XSS, SQL injection) and ways you can improve your website. Vulnerabilities are displayed early, so you can take action before it is too late.