The key to having success in the world of blogging is being passionate about the topics you write about. There are a lot of people who love eating foods. But not all of them are passionate about experimenting with recipes and coming up with new dishes. If you are, there is no reason you should start your own food blog. Foodie is an attractive WordPress theme for food bloggers that enables them to share their dishes and experiments with the world in a more professional manner.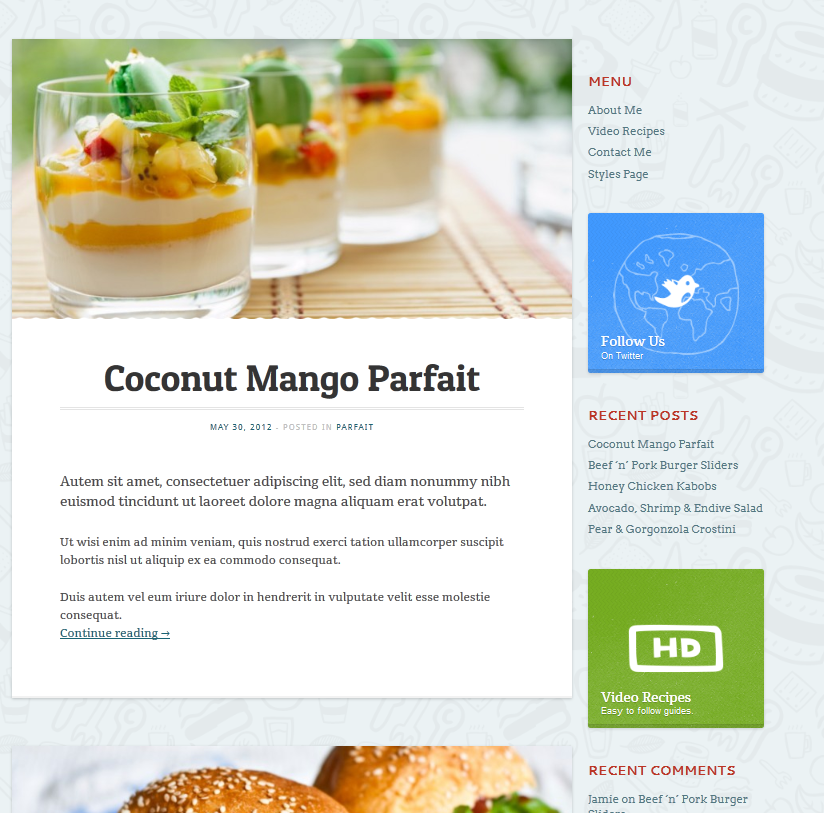 Foodie is perfect for those of you who want to share your recipes and new dishes on your blog on a regular basis. It has a built-in recipe builder that makes it very easy to share recipes. All you have to do is enter your ingredients and the amounts, and Foodie takes care of the rest for you. The theme is video and photo friendly as well.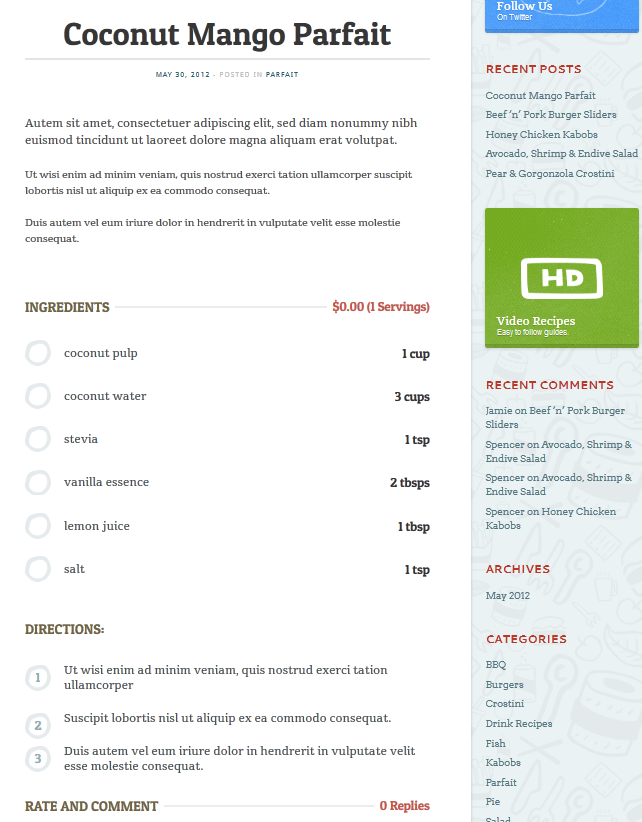 Foodie has huge post images, so you can share your food photos in the best way possible. Adding a custom background or logo won't be that difficult. You get 2 page templates and custom widgets to get you started. 3 page formats are offered (standard, gallery, and video). You also get oEmbed video features.
Foodie Theme has pretty decent typography and allows you to share your food recipes and pictures with the world. It is one of the better food themes we have tested.