WordPress is quite a powerful content management system. You can use it to power small blogs or established sites. The platform is capable of making life very easy for webmasters. WordPress users can get things done even faster thanks to all the useful plugins available for the platform. Deleting posts one by one or in bulk is easy in WordPress. Things are a bit more complicated when you need to move a large number of posts from a specific category/tag to another. It can be done with some SQL scripting. These 2 plugins can help with the process too: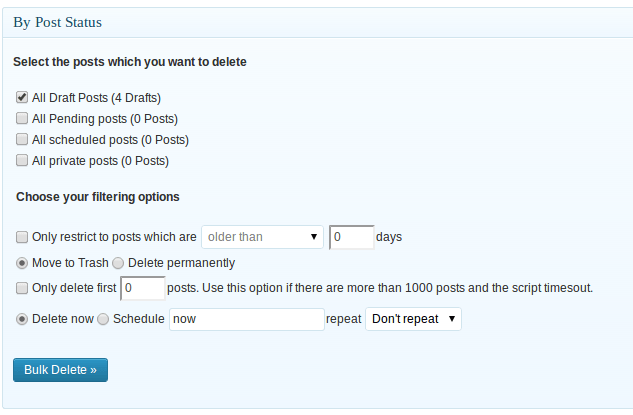 Bulk Delete: this plugin deletes posts in bulk, from selected categories, tags, or custom taxonomies. Posts can be deleted by tags, category, and status. This has the potential to simplify the process of cleaning up your website.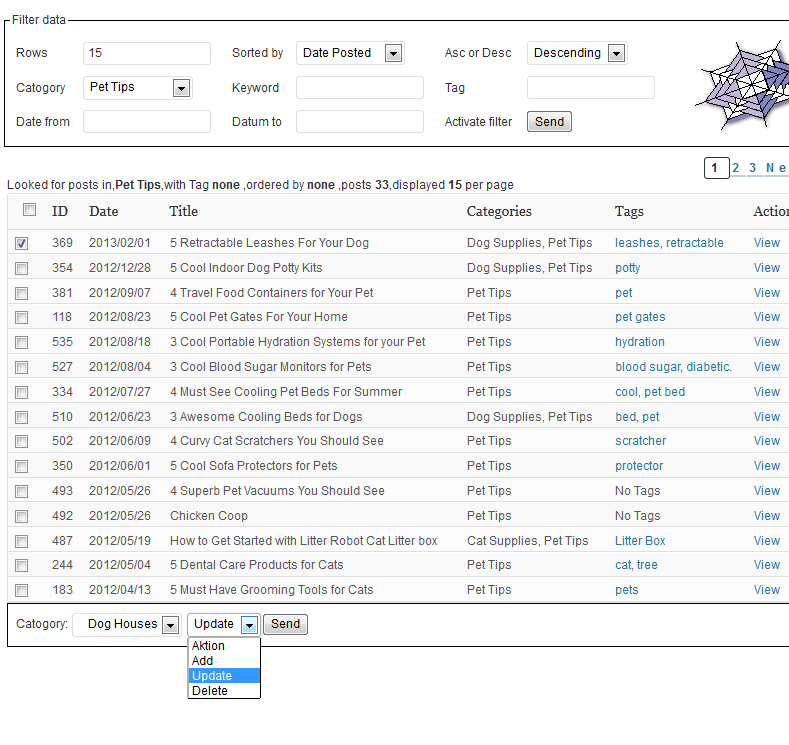 Batch Post Category Move/ Remove: a plugin you can use to change categories for your posts, add new ones, or delete posts from existing ones. It has useful sorting options too.
Keep in mind that you don't need these plugins if you are planning to move a couple of posts or just want to assign new categories to your posts without removing their old ones. For cleanup projects, the above plugins are more than useful. Just backup your website before trying anything crazy.