Those of you who are interested in getting fit and staying that way have probably heard or try RunKeeper in the past. Many folks rely on RunKeeper to track their workouts to become fit. Want to share your activities and stats with your readers? These 3 RunKeeper plugins have you covered: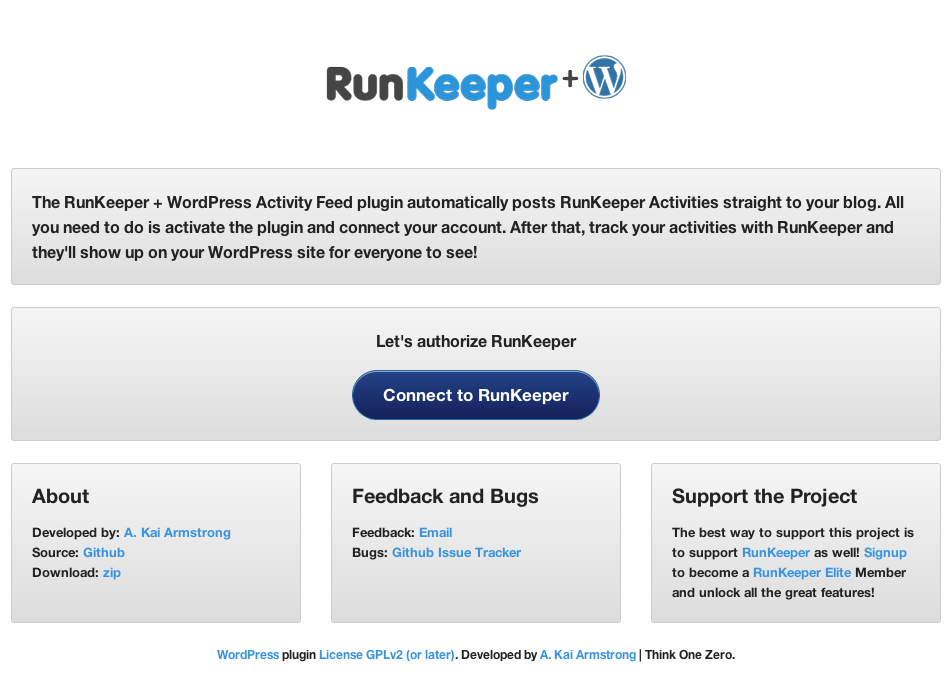 RunKeeper + WordPress Activity Feed: posts your RunKeeper activities to your website. You need to connect your account before getting started. It has a useful widget too.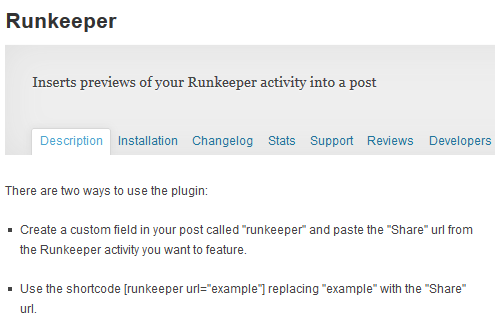 Runkeeper: lets you insert previews of your RunKeeper activity into your posts using the custom field runkeeper or the appropriate shortcode.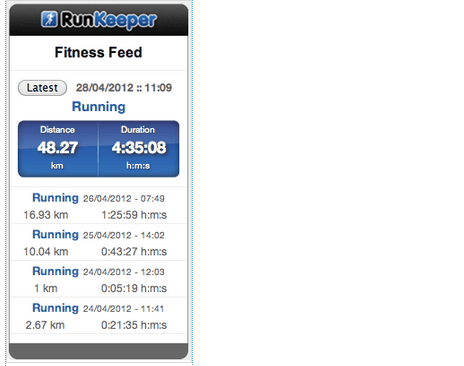 Runkeeper Fitness Feed: adds a widget to your website that displays up to the last 20 Runkeeper activities. It shows activity type, distance, and duration.
I do encourage you to visit HealtGraph to learn more about how you can integrate RunKeeper into WordPress. The above plugins are not always perfect but did the job for us when we tested them.