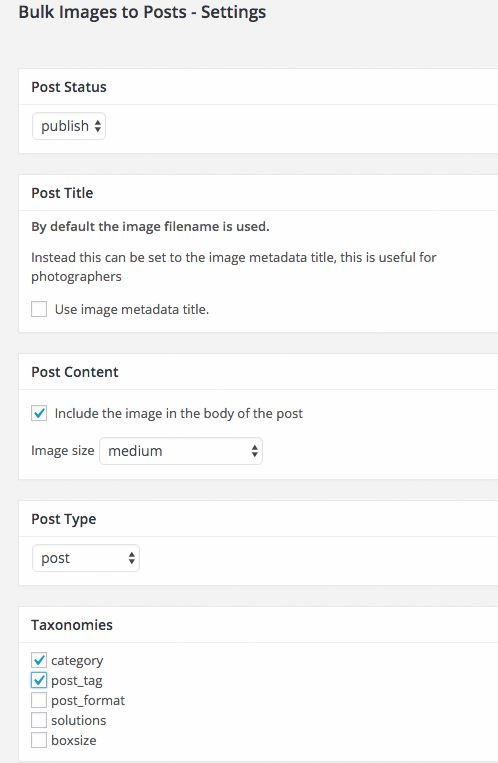 Uploading a bunch of photos to WordPress simultaneously is not hard using the Multi-file Uploader. If you want to associate a post with your uploaded images, you will have to take a few extra steps. Bulk Images to Posts is a handy plugin that helps you automatically create posts for your uploaded images.
Currently trending WordPress plugins
Bulk Images to Posts lets you upload images after events and create individual posts for them. Image file name is used as the post title. This plugin also auto assigns featured images for your posts. You have the option to put your posts in draft mode. This plugin is available as a free download.