A lot of people rely of MediaWiki to bring their Wikis online. MediaWiki has a lot going for it. It is designed specifically for Wiki type websites. It is powerful enough to handle small or large Wikis. MediaWiki has intuitive settings but it is still not WordPress. If you don't want to play with MediaWiki and want to rely on WordPress to bring your information site online, WikiBase has you covered. It provides you with the opportunity to organize your articles on a certain niche and start getting a ton of traffic from the search engines.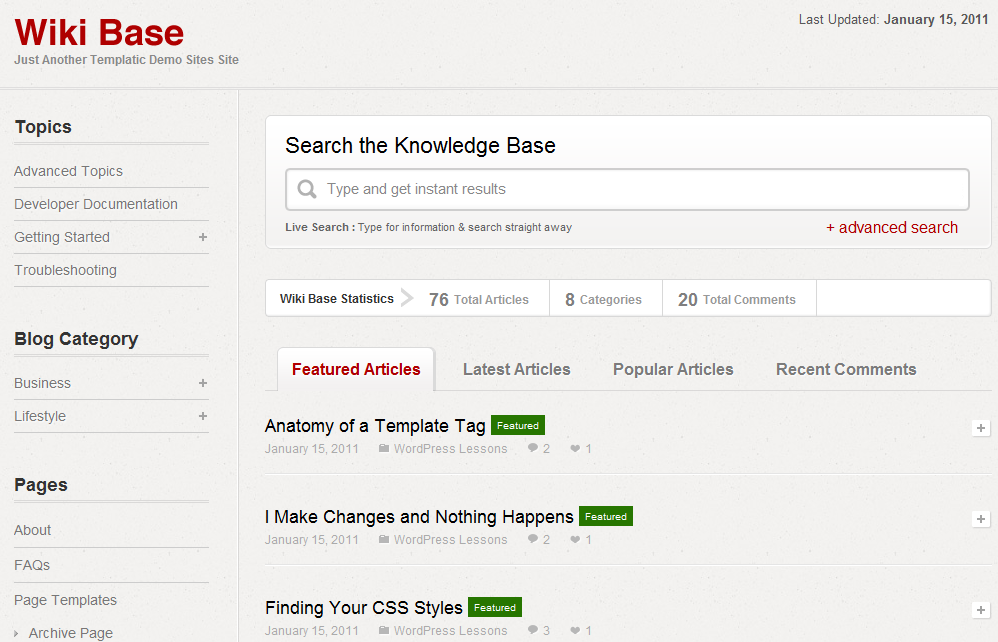 WikiBase has quite a dynamic interface. The home page is pretty clean and fast. It is designed strategically to help you promote your top content much more effectively. WikiBase does have 5 color schemes for you to choose from. If you know your way around CSS, you can easily add more styles to your theme. It does have a "blog" template, making it possible to organize your content and allow your visitors to comment on them.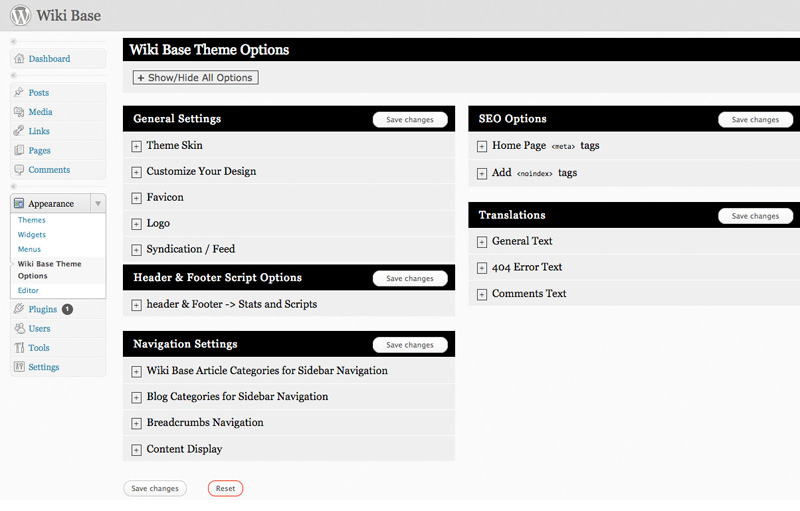 The back-end is quite impressive too. User can change the design of this theme, add their logo, update their RSS feed, and handle SEO details in the Theme Options page. Making changes to your header and footer and adding third party scripts are supported as well.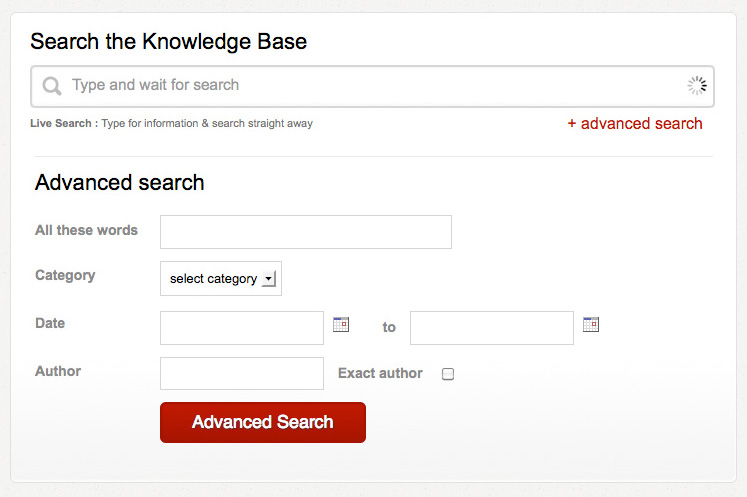 I have tried many Templatic themes in the past. WikiBase seems to be one of the most dynamic ones yet. It is quite user friendly as it supports printing, e-mailing, and liking articles. Its advanced search gives your visitors an easier time looking for specific articles. It is ad friendly too.

WikiBase may not work for every site. At the same time, if you need to start a Wiki style fast and don't want to use anything but WordPress, WikiBase is a good option to consider. It may not allow user participation but WikiBase is still one heck of a  theme for information portals.