Those of you who have tried Internet marketing courses in the past are probably familiar with Ezine Articles and sites of that type. These types of sites not only provide webmasters a chance to get their websites links and more traffic, they make their owners a ton of money in the process. Thanks to article directory themes for WordPress, you can start your very own mini article directory in minutes. Here are 4 themes that let you do just that.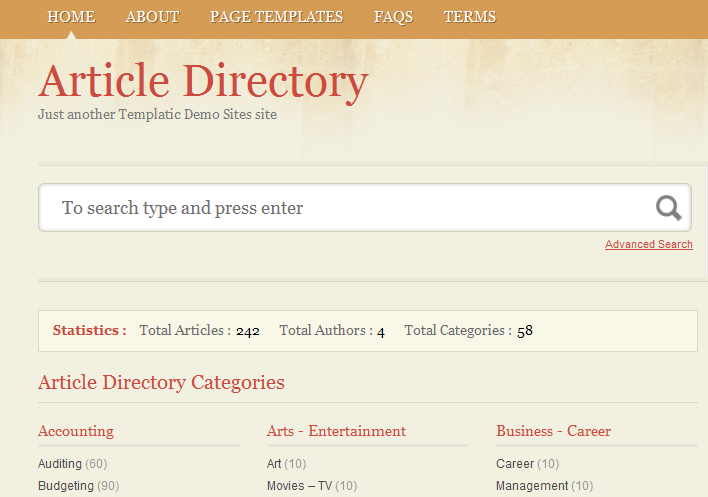 ArticleDirectory: a modern article directory theme that organizes your articles in an attractive fashion. It can handle paid article portals too.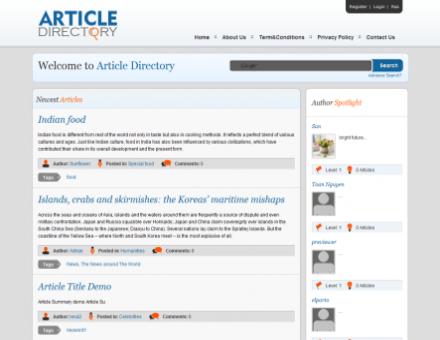 Article Directory Theme: it can handle an unlimited number of categories. It is SEO friendly and makes life difficult for spammers. It offers word filtering too.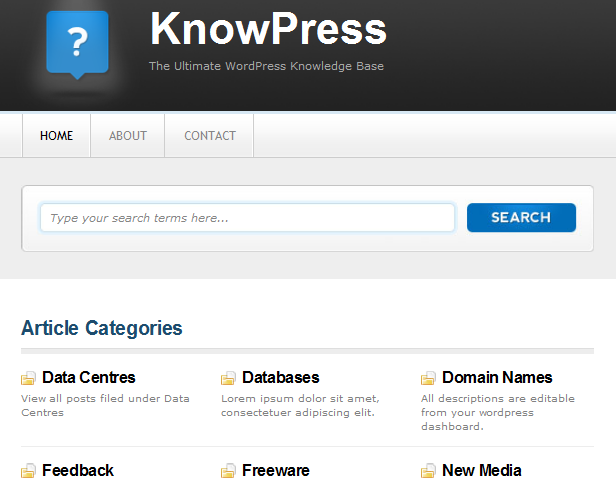 KnowPress: has a Wiki look and feel to it. It is designed specifically for Knowledge-base websites. It is handy for businesses and for information portal developers.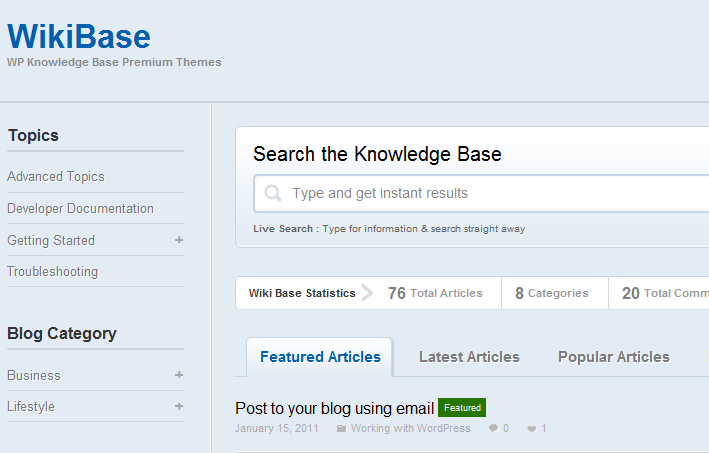 WikiBase: perhaps the most versatile article directory theme on this list. It can be used for your knowledge base, tutorial, or directory type websites.
Your article directory might not outperform Ezine Articles but thanks to the above themes you won't have to spend weeks and months trying to code something from scratch.