Webmasters are constantly on the lookout for ways to increase traffic to their websites. One of the oldest and proven ways to do that is by submitting articles to top directories. These directories can not only bring you a good amount of traffic (if you play your cards right), some can give you Yes-Follow back-links, helping your search engine rankings too. EzineArticles is one of the most popular article directories around. It can get your articles a lot of action for a long period of time. EzineArticles WordPress plugin is a cool solution for those of you who want to submit your top blog posts to EzineArticles and keep track of their status too.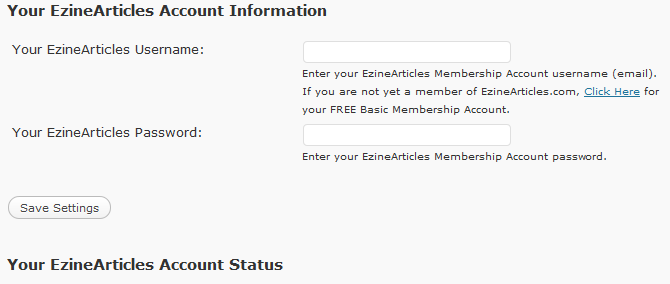 Once you install the plugin, EzineArticles' box will be added to each of your posts. If you are a premium member, you can schedule your articles too. For free members, you can change the category, define tags, and tell EzineArticles where to grab your tags and article title from.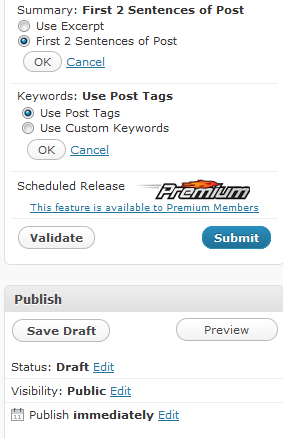 You don't want to submit all your posts to EzineArticles, but it does not hurt to submit a couple and test this directory out for your content. Since you will have to enter your user-name/password to get this plugin to work, you can also count on this plugin to keep track of your submitted articles.

To sum things up, this is a simple plug-in that semi-automates the process of adding your blog posts to EzineArticles' article bank. I don't recommend doing it for all your blog posts. But it can work if you do not go overboard with it. If you intend to heavily invest in article marketing, you may want to sign up for a premium account with EzineArticles. That's not cheap though.