Have you ever wanted to give your visitors a chance to give your content a thumb up or thumb down? There are plenty of scripts out there that only focus on positive or negative votes but don't provide both. LikeBot is a simple to implement solution that adds thumb up/down buttons to your blog posts and lets your visitors give your posts votes of confidence or show their dismay with them.

What's nice about this de-centralized service is the fact that it does not require your visitors to sign in or register on your blog or anywhere else for that matter. They can just vote on your post whenever they feel like it without all the mentioned hassles. The service gives you the chance to change the style of your buttons, which is a nice feature.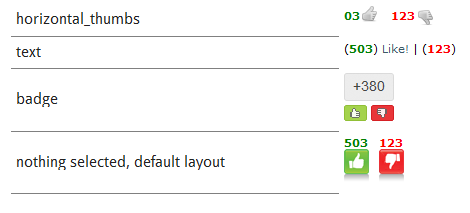 To install LikeBot on your website, you can either grab the Javascript source from Likebot.com or download a plugin. Just change the parameters to modify the behavior of this script.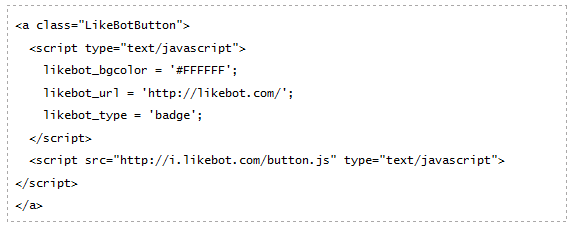 If you choose to download the plugin, you can further customize the behavior and look and feel of your buttons. The position of your buttons can be defined in the options page as well.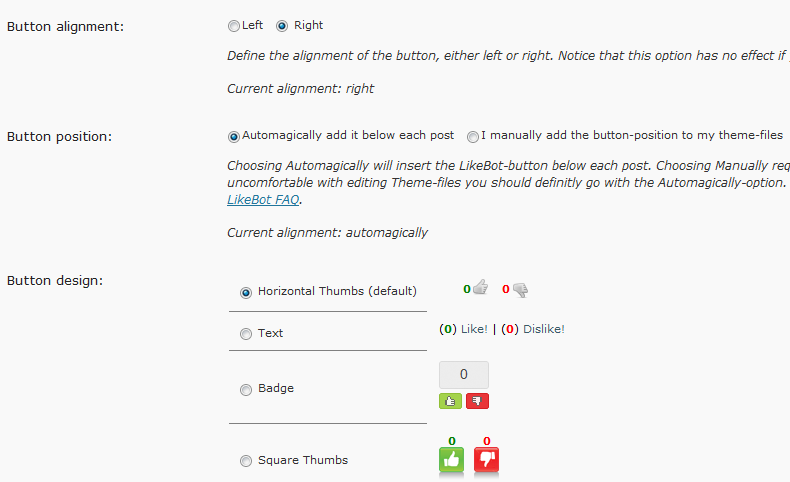 On a down note, you can only use this plugin to add one button per page. So you can't have multiple buttons for elements on your list posts. Still, the service gives you an easy way to ask for your visitors' feedback. It can work great for review sites too.