Plenty of top publishers are using paywalls and premium content to generate revenue for their business. You don't have to abandon WordPress or write a million lines of code to add such a feature to your site. These 5 paywall plugins for WordPress can help:
Leaky Paywall for WordPress: a flexible paywall for news and magazine sites. It supports hard and hybrid paywalls. With a metered paywall, you can offer your readers a bunch of articles for free before a subscription is required. The plugin integrates with PayPal, MagHub, RunMags, Stripe, and other platforms.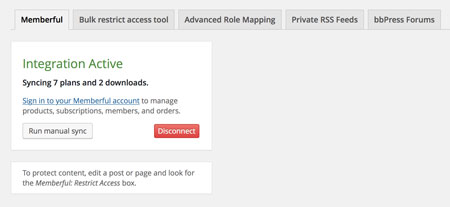 Memberful WP: integrates your site with Memberful for selling subscriptions with Stripe. It creates a paywall and restrict access to content based on membership level.
InPlayer Paywall: allows you to set up a paywall around any type of embeddable content from video to documents. It works with all major credit cards.
CoinTent Paywall: a WordPress content for selling your content. It supports recurring subscriptions. It is ready for micropayments, so you can charge as little as 5 cents for individual articles.
PrivateContent Premium Plans: lets you sell time-based subscriptions to your readers. You can also use it to offer plans with no time limit or free ones. It supports WooCommerce.
Have you found better paywall plugins for WordPress? Please share them here.