Plugin Lists
2 Page Expiration Countdown Plugins for WordPress
Adding countdowns for deals and discounts to your site is one way to generate more interest in your offers. You could also use the same approach to let your visitors know when certain pages on your site will expire to increase your conversion rate. Here are 2 page expiration countdown timers that can handle the job: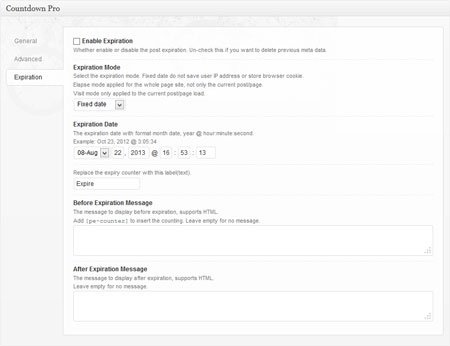 Post Expiration: this plugin combines with the Countdown Pro plugin to let you expire posts and track visitors based on IP address and cookie. A widget is available to display all posts that will expire.
Page Expiration Robot: lets you set up limited time offers and schedule pages and posts to expire on a visitor-by-visitor basis. Users have the option to display special messages and images upon expiration.
Have you found better page expiration countdown timers? Please share them here.