Many webmasters prefer using non-WordPress content management systems to bring their wiki websites online. But sometimes, you don't want to bother with learning a whole new CMS. Besides, there are many advantages to using WordPress to run your wiki. These 3 premium Wiki themes can get the job done and make your website look good too: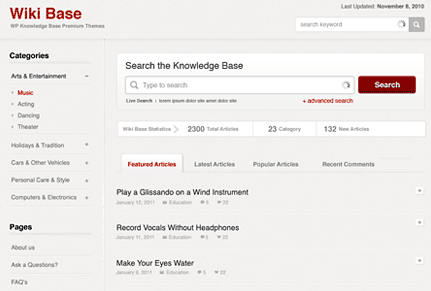 Wikibase: a sophisticated WordPress theme that makes your website look like a Wiki. It is highly customizable and has 5 color skins.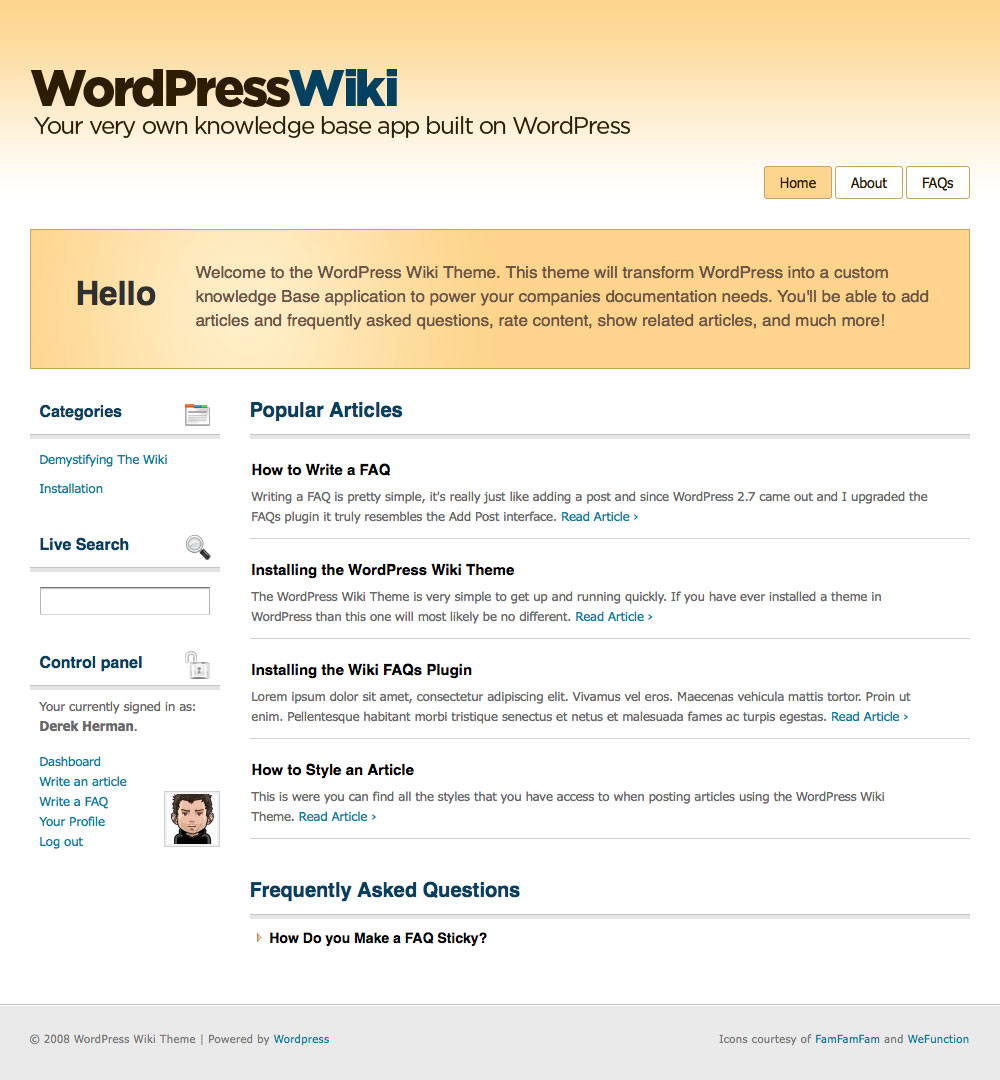 WordPress Wiki: a light-weight Wiki theme for those of you who don't want to deal with advanced Wiki content management systems. It has multiple skins and a cool FAQ plugin to extend your website's functionality.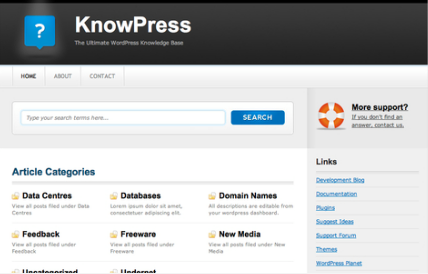 KnowPress: a very useful theme for those of you who want to create an online database of articles related to your business/niche. Easy to customize and use for other purposes.
Please share your wiki theme suggestions below.