Driving schools need to have an online presence these days. Folks who need some help mastering driving expect to be able to find credible driving schools online. These 3 themes give your driving school site a makeover:
Driving School: a WordPress theme for small businesses, including driving schools. It ships with the Slider Revolution. The theme offers testimonials, tabs, FAQ, and other sections.
Driving School Pro: a responsive theme for driving schools. It has a drag & drop page builder with over 50 shortcodes. It is powered by the FT Options Framework.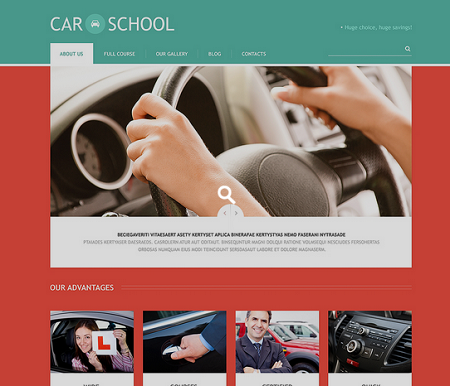 Traffic School: a simple, responsive theme for driving schools. It has over 80 shortcodes, support for custom post types, and a customizable design.
Please share your favorite driving school themes here.