Savvy WooCommerce site owners are always looking for new ways to retain customers and generate more sales. The WAI plugin is one of many tools they can use to take their cross-selling and up-selling game to the next level. It automatically recommends products to customers based on an advanced algorithm to increase sales.
Currently trending WordPress plugins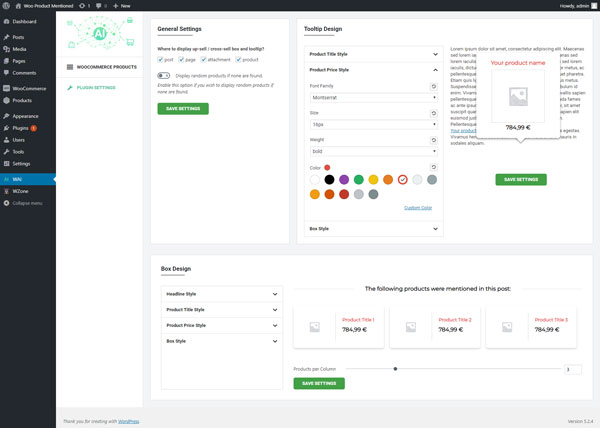 WAI can recommend products based on a keyword (in a tooltip). Webmasters can pick which pages and post types should have cross-selling boxes and tooltips. You can change font family, size, colors, and other settings. WAI is responsive and should work with most themes with no to minor modification.