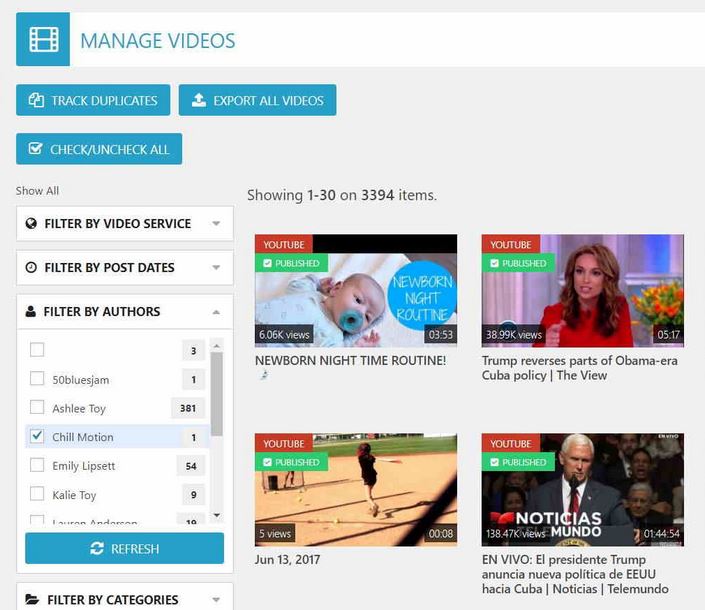 All savvy bloggers know the importance of using video, audio, and images to create more magnetic content. Thanks to WP Video Robot, you will be able to import targeted videos to your website fast. It supports top video hosting services such as YouTube, Vimeo, Facebook, Youku, and CANAL+.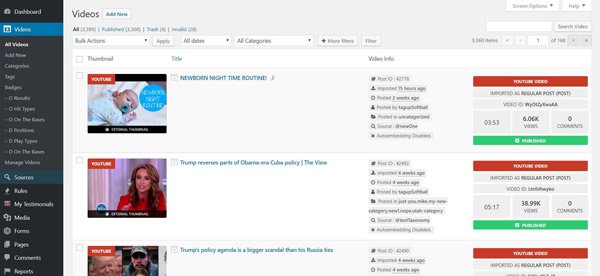 WP Video Robot supports 9 languages. It is fully automated once you define import frequency. Thanks to "skip duplicates" option, you can avoid adding the same video more than once. The plugin can take care of tagging too. It also counts views for imported videos.
WP Video Robot plays well with bbPress and BuddyPress. It lets you export all your sources to a JSON file.