What makes a great news website? A site that keeps people informed of the latest news and provides them with plenty of content to consume. Today's top news websites offer videos and other dynamic content to their visitors to keep them coming back for more. You can do the same with TerranTribune for WordPress. It's a top notch WordPress news theme that targets those who intend to start a highly professional news website with WordPress.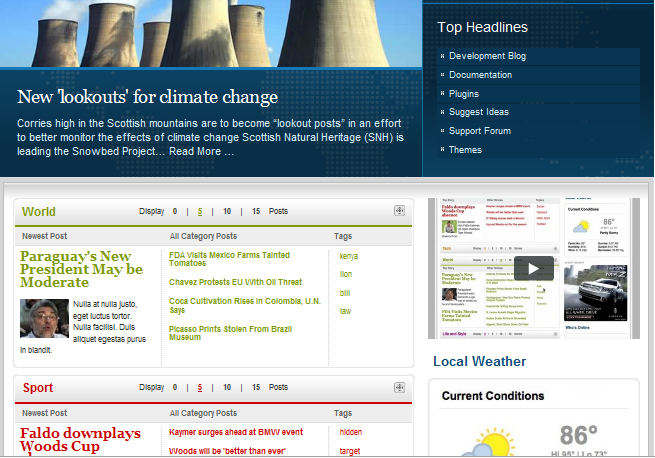 The theme's design is quite attractive and very clean. It comes with RokNewsRotator Widget that helps rotate the news on your website in a dynamic fashion. TerranTribune is image and video friendly as well, so you can add your latest video posts or other information to your website easily. What's impressive about this theme is the fact that it gives you 32 widget locations to work with. That means you are going to have the flexibility to change things around on your website and test new locations for your widgets without changing your code.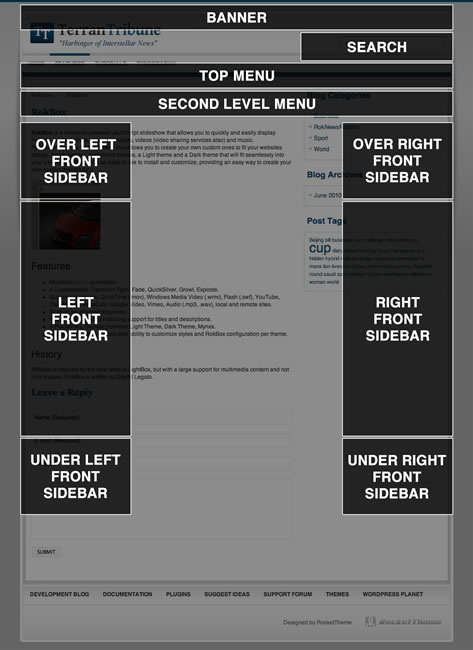 As you can see in the above image, you have plenty of places to fit your content into and add your ads to. The below image demonstrates the remaining elements of this theme as far as this theme's structure is concerned.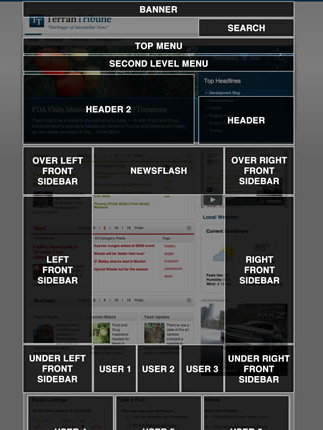 The back-end is quite powerful too. You do not really have to do anything with your code to take this theme and run with it. Of course, if you want your website to look and feel unique to your visitors, you may want to make further changes. That goes without saying.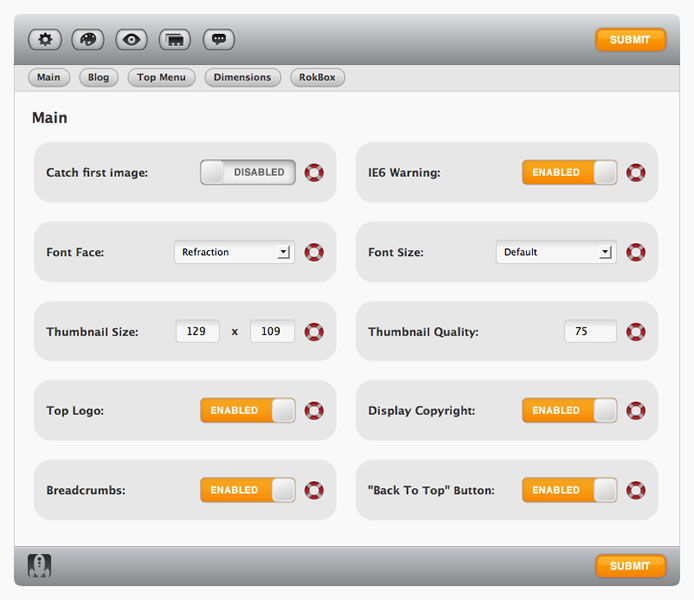 To sum things up. TerranTribune is a clean and dynamic news portal WordPress theme that works great for anyone who is planning to get in the online news business. It's easy to customize and very flashy.