So you have a product that you intend to launch in the near future? Maybe you have done your homework and created some buzz for your product even before it's released. Or maybe you are doing a major blog launch but are not ready to reveal your design or content just yet.You are going to need a pre-launch site to keep people informed and let them know when they can get their hands on your product. FlipTimer is a simple but effective template that lets you do just that. It gives your visitors a chance to find out when your product is hitting the market and why they need to pick it up.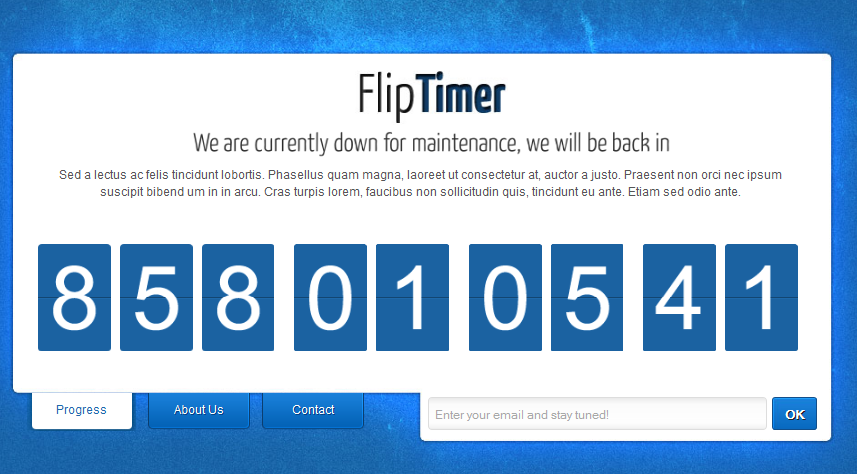 Just to be clear, this is not a WordPress theme, and that is why I like it a lot. It's so easy to install and does not require you to use WordPress. But you can link to your company's blog right from this template. It also has a working contact section to give people the chance to share their ideas and questions with you.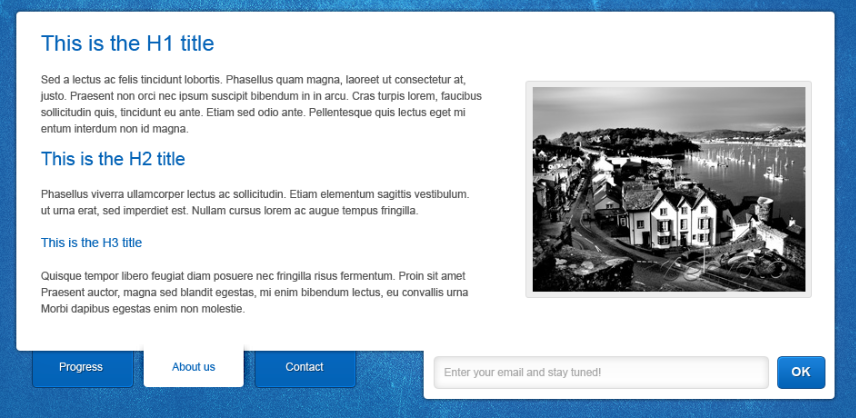 This template is very useful if you are doing a major blog or product launch and don't want to spill the beans too soon. You can continue working on your blog without revealing the details to public. The fact that you won't have to deal with two different WordPress installs is a plus.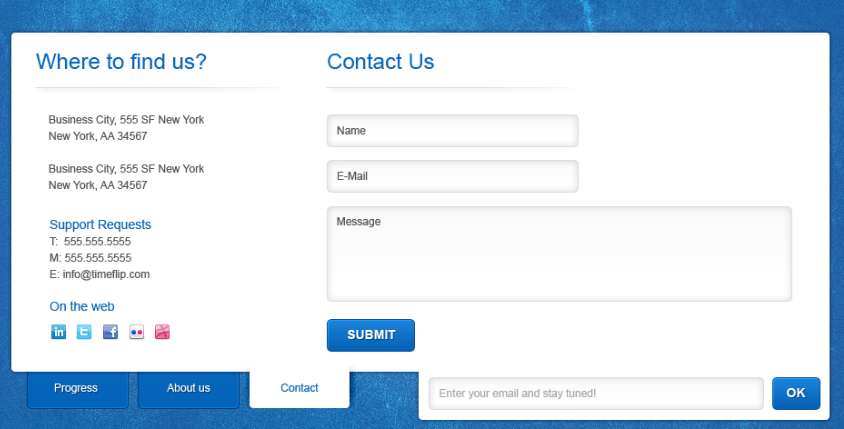 It's true that you can use plugins and themes to accomplish the same thing. I'd rather use a site template such as this one as it's very light-weight and brings on less headaches. FlipTimer is a very handy template for WordPress sites under construction and entrepreneurs who are close to launching their next product.