Free Themes
Pre-Launch Your WordPress Start-up Site with Launchpad Theme

Due to the nature of sites that use WordPress, many start-up owners often settle for a Flash or a more static platform than WordPress. But with launchpad, now you can pre-launch a start-up or an online site without too much fuss.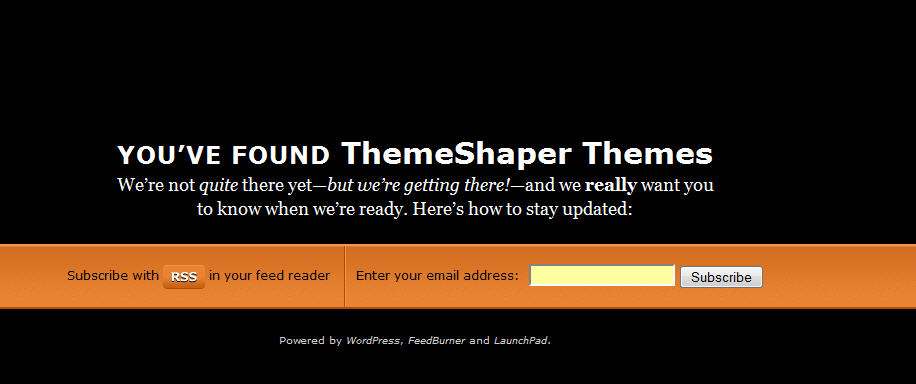 Launchpad is not a mind-blowing theme. It's a very simple free WordPress theme that allows you to put a squeeze box on your start-up page to gather people's email addresses. It is very well designed, and its license allows you to do as you wish with the template. What I like about launchpad theme is the fact that it fully integrates Feedburner. You can just enter your information in the Dashboard and bam! You have Feedburner on your theme with no code to copy.
One thing that you should be careful about is publishing posts using this theme. Your posts will not be shown on the front page, but the RSS feed reader allows access to your published posts to your subscribers. Make sure you have something other than hello world or "this is a test" as your published posts.
The theme is for free and is GPL licensed. It's not for a fully-fledged blog, but if you are running a start-up and want to go through a pre-launch before coming out, then you may want to consider LaunchPad WordPress theme.