Every WordPress webmaster will need to make major changes to his/her site at some point. Sometimes, you may be forced into doing so due to the changes to WordPress. A hack attack may be another reason to start doing some digging into WordPress. Of course, the best reason to put up a "Coming Soon" page on your website is when you have a new product to launch. You can always pick up a HTML template for the job. Here are 3 other ways to put up a coming soon page on your website: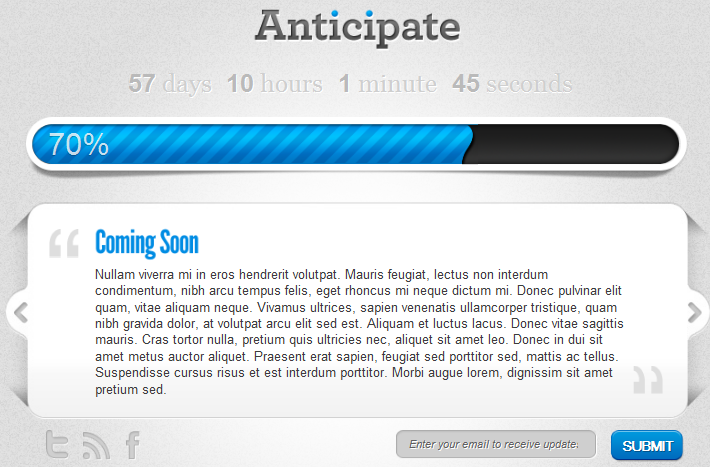 Anticipate Theme: an easy to use WordPress plugin that shows an alternate "coming soon" page on your website until you are done with your work in the background.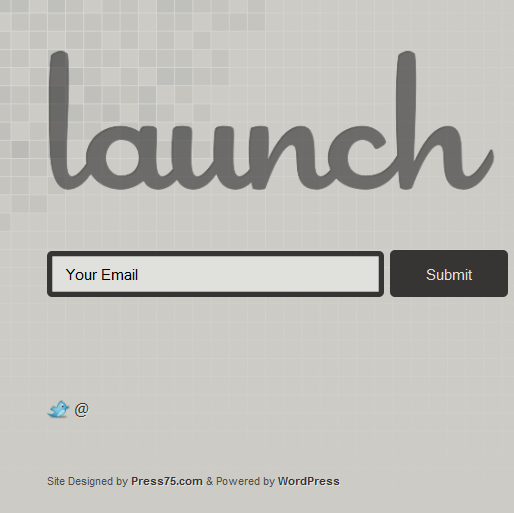 Launch Theme: designed specifically for startups. It comes handy when your product is not ready to be released but you still want to keep in touch with your prospects.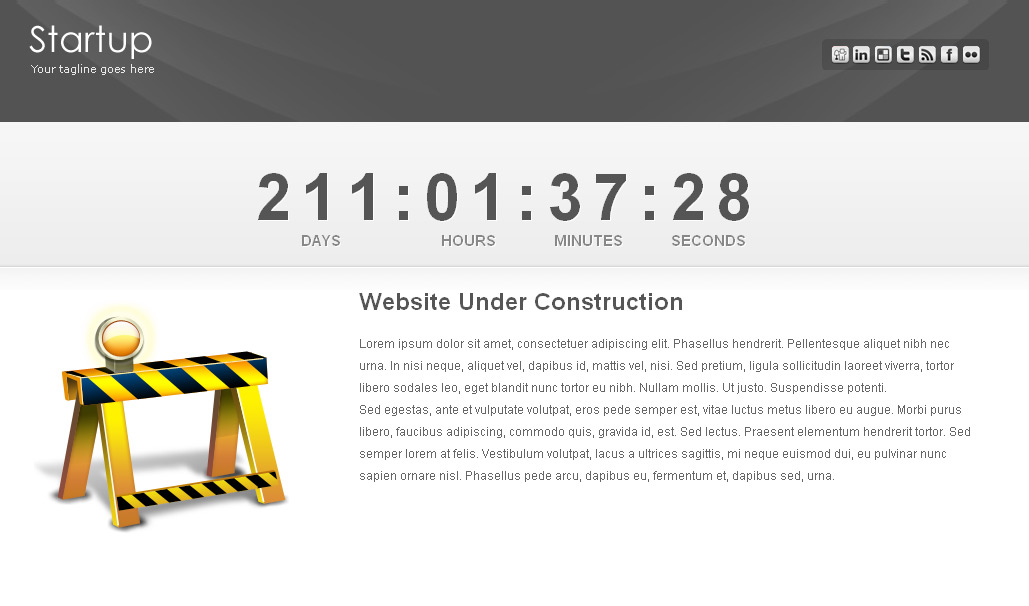 Startup Ultimate: a complete startup theme for WordPress that comes with its own "under construction" page. It also has a count-down to give your visitors a better idea when your product will be out.
Which one of these "coming soon" themes do you like the most?