WordPress is a very flexible platform and is being used by a lot of folks to create non-blog portals. Businesses are also starting to understand the power of WordPress, which is why WordPress is expanding fast in this market. Business Theme is a new theme by NattyWP that is designed for small business and start-ups that are looking to create their own corporate websites fast. It is an attractive theme that can save you a lot of money and time. All you have to do is customize the theme to make the look and feel unique to your business (e.g. add your logo, …).
Business Theme is not only very lightweight, but it's also very flexible. You can change your layout or your theme's color fast without having to write too much code. As you can see in the image below, you can change the color settings of your theme fast without writing one line of CSS code. The Image Resizer makes it easy to put images on your corporate site fast.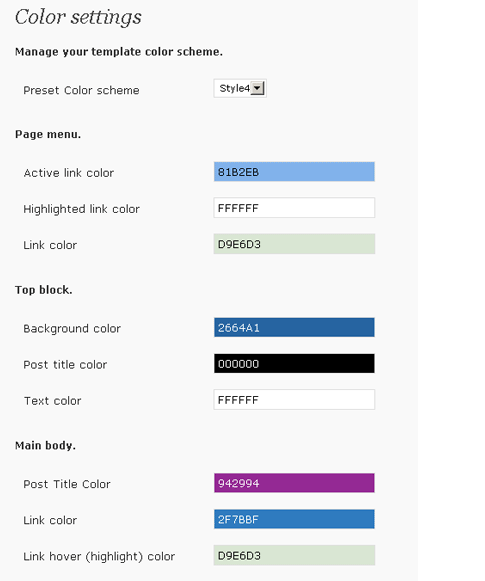 Your posts are going to be pages essentially. That helps you better organize your corporate pages. You get 3 page templates for your site-map, archives, and pages respectively. Feedburner is also integrated into this theme, which means all you need is your Feedburner ID to get it to work on your corporate site. You also get a featured section to display your new products and exciting corporate news with your customers.

Overall, Business Theme is a great way to put up your corporate website fast. There are many business themes out there but not many of them are lightweight and well-designed as is Business Theme. If you are looking for an affordable business design for WordPress, you should check out NattyWP's Business Theme.