Having a slow WordPress site is not something you should live with in this day and age. Nobody knows how harsh Google and other search engines are on slow sites. We know for a fact that Google cares about how fast sites are though. Having a speedy site does offer a better experience to your visitors, which is what matters. Figuring out what is slowing down your WordPress site does not have to be a challenge. The P3 Plugin is an awesome script that measures your plugins' performance and shows you which ones may be slowing down your site.
Currently trending WordPress plugins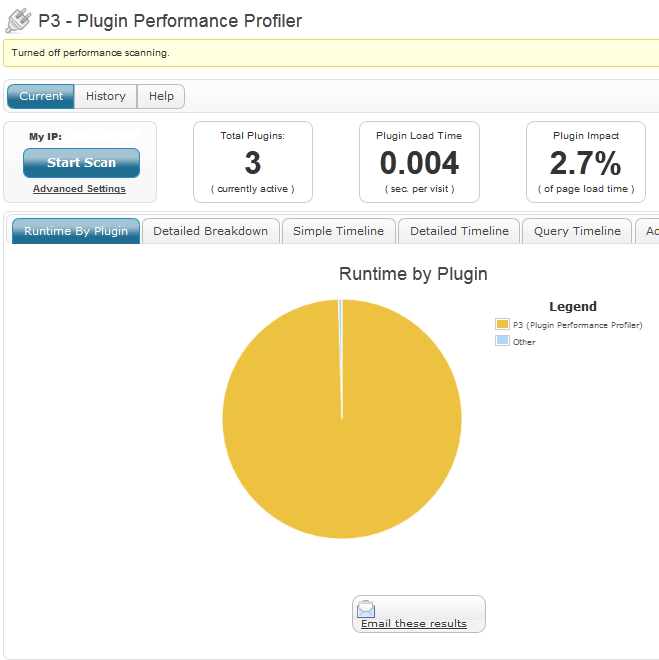 This plugin does not do miracles but it does help you narrow down things that could be causing slowness on your site. It keeps track of theme, plugin, and site load time. It also shows you the number of function calls, memory usage, and MySQL queries. Here is how the scanner works. It creates some traffic for your site and monitors your site's performance. You are provided with a detailed performance breakdown for each plugin.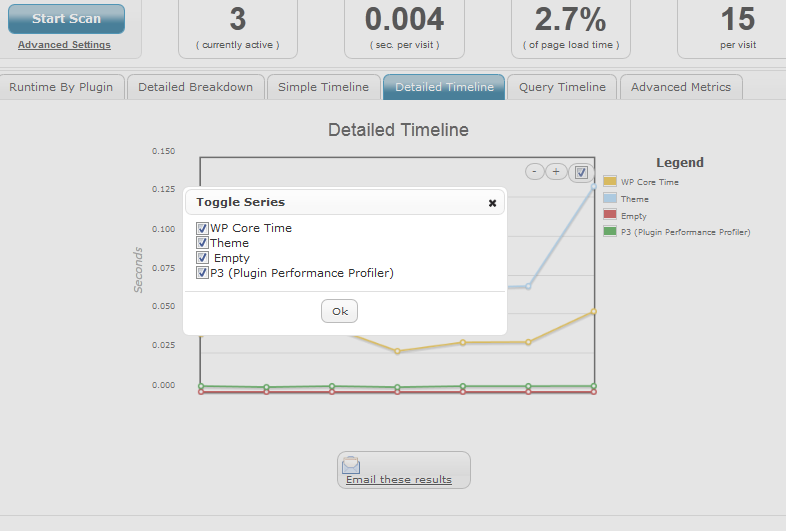 The query timeline section covers the # of database queries for each page. The detailed timeline page covers timing information for the scripts running on your site. You can toggle each series on or off to better analyze your results. The P3 plugin keeps track of your past tests and lets you compare your current results with the ones from the past.
If you have a slow website but don't know what is causing the slowness, this plugin is worth checking out. It could save you a lot of time optimizing your site's performance.