Adding fun quizzes to your site is one way to increase engagement and get your visitors coming back for more. Advisor Quiz is a handy plugin that lets you add quizzes to your own site. It can be used for trivia, personality, and other types of quizzes.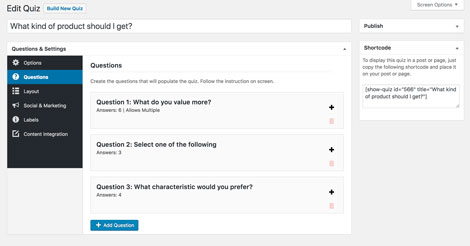 The plugin comes with 3 layouts. It lets you customize text labels, colors, and images on your site. Advisor Quiz is fully responsive and lets you create answers with images and other useful information. It also has tracking features, so you can keep an eye on referrals, visitors, number of quizzes finished, and more.
Advisor Quiz is compatible with WooCommerce and Easy Digital Downloads. It is a commercial plugin by cmoreira.