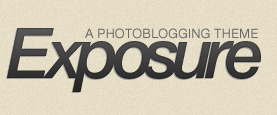 A lot of people assume that the only way to become a pro blogger is by writing great articles each and every day. Not the case really. There are plenty of photo blogs around the globe that are as popular as any top article-based blogs. It doesn't matter whether you are good at writing text or taking great pictures. There are plenty of people who will appreciate your work as long as you provide them with a unique value. Photo-blogging is on the rise these days. WordPress has made it even easier for more photographers to go online and share their art with the world. All you need is a decent theme to get you started. That's what Exposure provides you with.
Exposure is a cool photo-blogging theme for WordPress that lets you share your photographs with the world without having to right a single line of code. It's very clean and dynamic. The home page is completely widgetized which means you can easily change the look and feel of your website, and you won't have to do too much to do it. You get 22 color themes with Exposure, so you will have plenty of themes to choose from for your blog.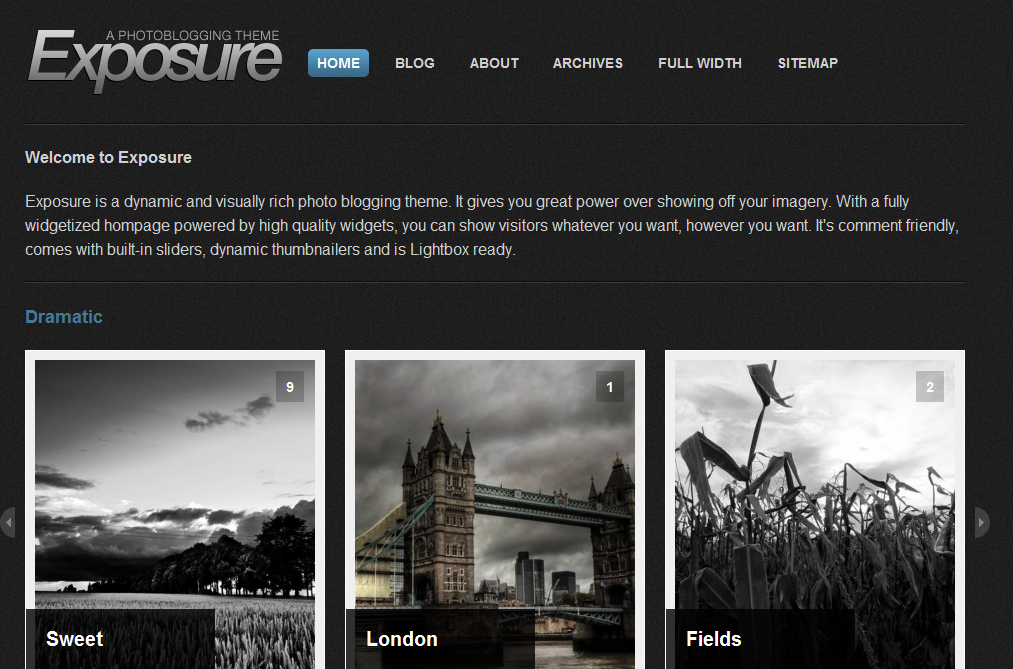 The back-end is what you would expect from any WooThemes. It lets you customize your theme fast without having to write a line of code. The theme is also very image friendly (as you would guess). You will have plenty of options to define how you want your photo-blog to look like. Let's not forget about the separate blog section that you can use to actually blog instead of posting photos.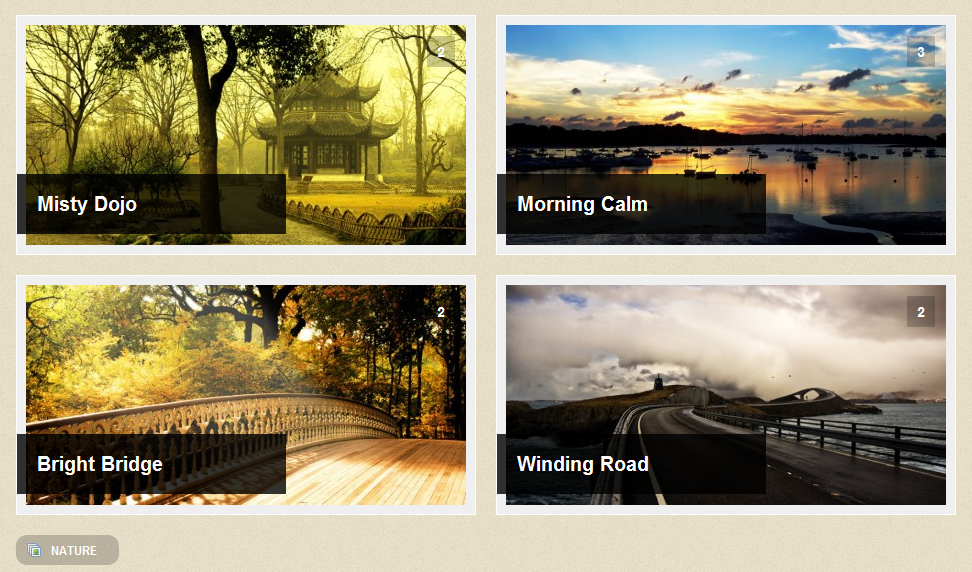 Overall, Exposure is a dynamic photo-blogging theme for WordPress that lets you start your photo portal fast. It's easy to set up and customize, and it comes with back-end features that help you customize the look and feel of your site without dealing with the underlying code. Great theme for artists.