You do not have to be a great writer a start a blog. In some cases, you may not even have to write at all on your blog. That's what photo and video blogs are all about. As long as you can get your hands on some decent photos or videos, there is no reason you can't have success with these types of blogs. In order to start a photo blog, you are going to need a theme that is image friendly. Having a decent look and feel would not be bad either. Photoland is an attractive WordPress theme that lets you share your favorite photos and art with the world in a professional manner.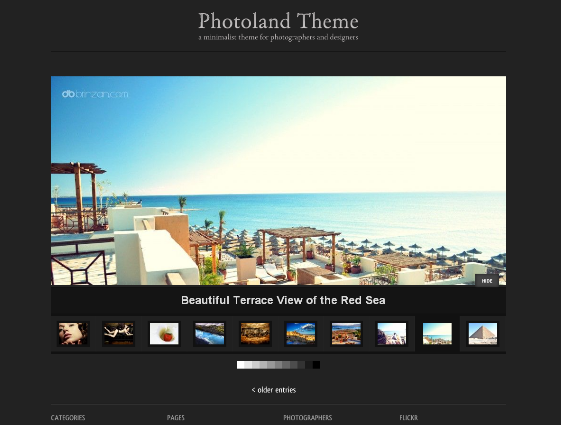 Photoland has a very simple, yet attractive design. Let's not forget that this is a theme for photoblogs. So your photos are going to be key here. Photoland's back-end gives you the chance to customize your theme without touching your code. Photoland is designed in a way that puts the main focus on your photos instead of other less significant things on your site.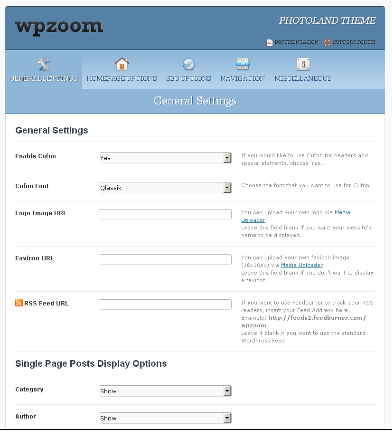 Photoland comes with Cufon headers and fonts, giving you the chance to change things around on your blog easily. It also have a super attractive jQuery slider on its front-page, which can be used to promote top photos on your blog.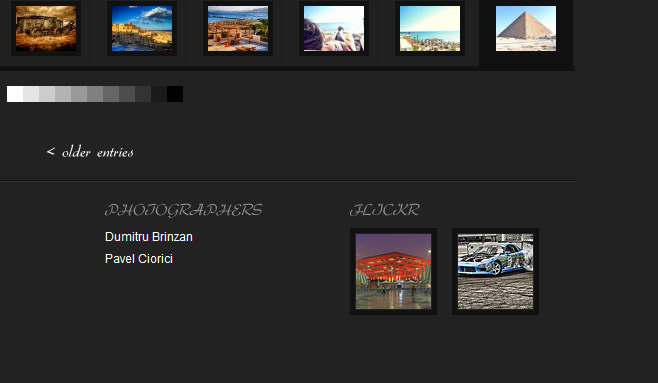 Photoland is social friendly too. Your visitors can use the social media buttons integrated into this theme to distribute your work to their friends and communities.

To sum things up, Photoland is an attractive and super clean theme for photo-bloggers that is easy to deploy and customize. You won't have to be a WordPress or PHP genius to bring your art online with Photoland.