If you have just started your start-up or are planning to, there is no excuse in not having a website set up for your venture. People are not going to care too much about your business if you don't take time to connect with them online and offline. Thankfully, you can find plenty of start-up themes for WordPress to get your site up and running quickly.
Here are 15 WordPress themes for startups that should give you some ideas: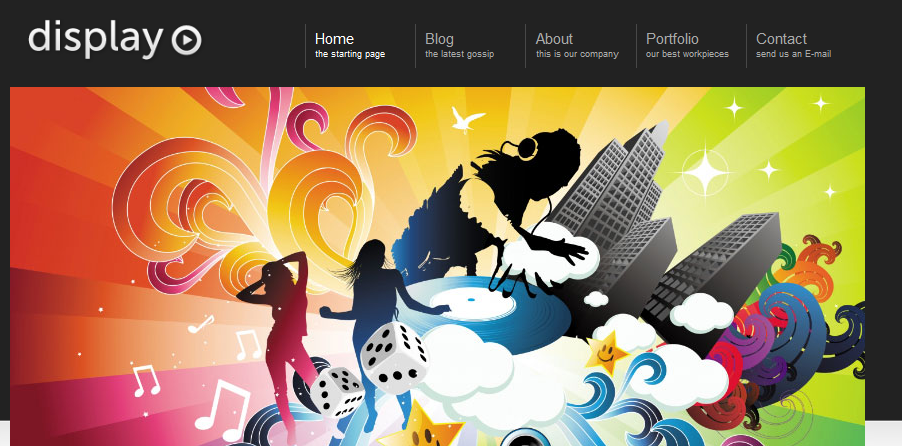 Display 3-1 Business: one of the most dynamic themes around for start-ups and small businesses. It's pretty flashy and can be used for all types of start-ups.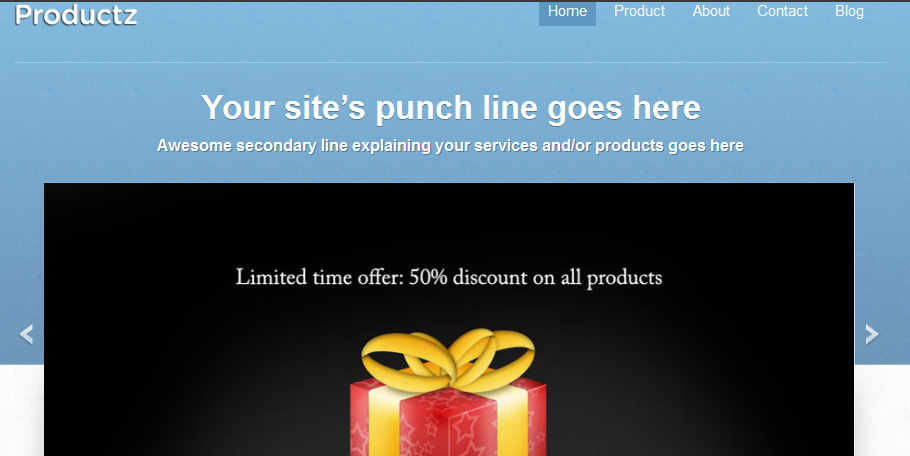 Productz: can be used to promote your existing and upcoming products. It has a pretty clean look and feel to it. Comes with 6 color styles and supports videos too.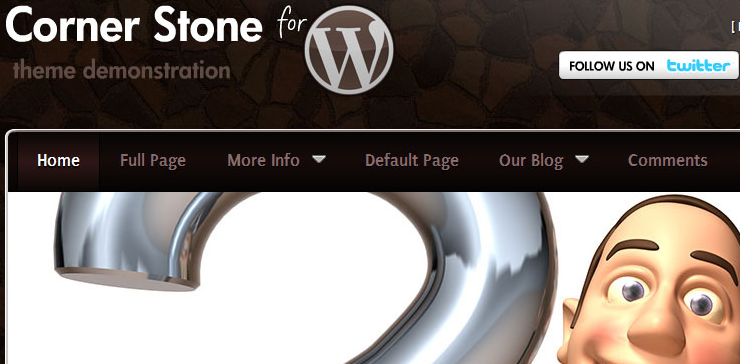 Corner Stone: takes advantage of WebSharks framework for WordPress to bring your visitors a more dynamic experience. It is easy to customize and is social media friendly.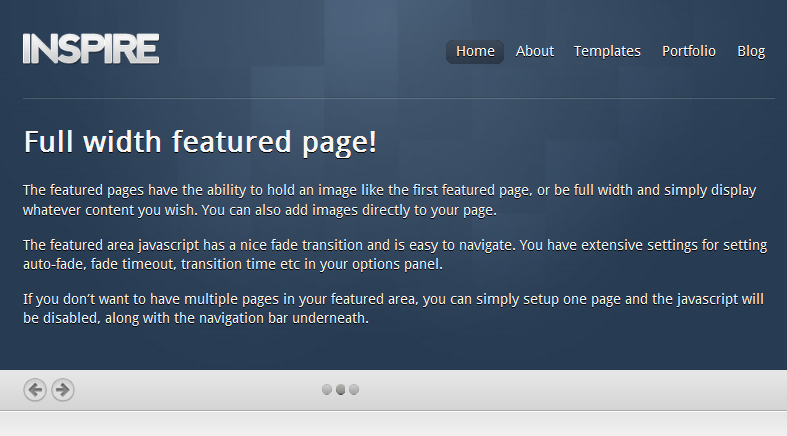 Inspire: another theme for start-ups that has a homepage with a featured area powered by jQuery and can be used to promote multiple products.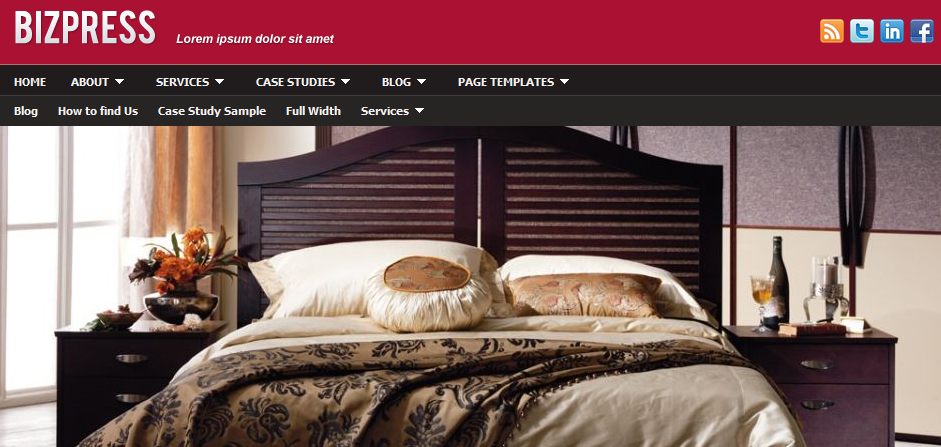 BizPress: a no nonsense business theme that is multimedia and social media friendly. It has 4 color styles and a jQuery slider to get you started on the right foot.

eConsultant: an attractive theme that targets consultants and free-lancers. It can be used by other types of small businesses too. It is easy to customize.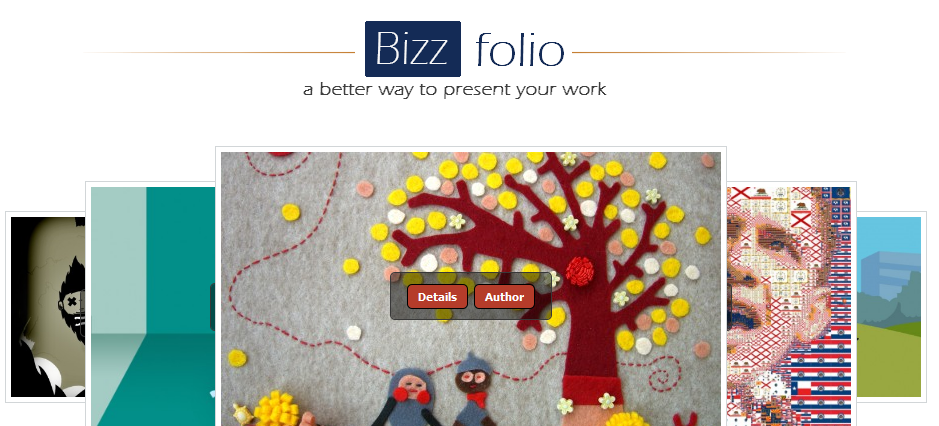 Bizz Folio: a super attractive and dynamic portfolio and business hybrid theme. It has 5 CSS styles and 4 page templates. Very image friendly too.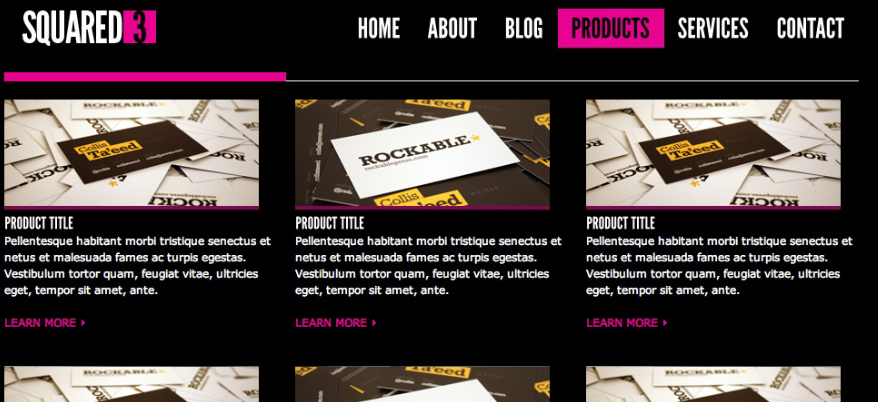 Squared 3: perfect choice if you have a more established start-up and want to promote multiple products on your home page. It has 12 color schemes too.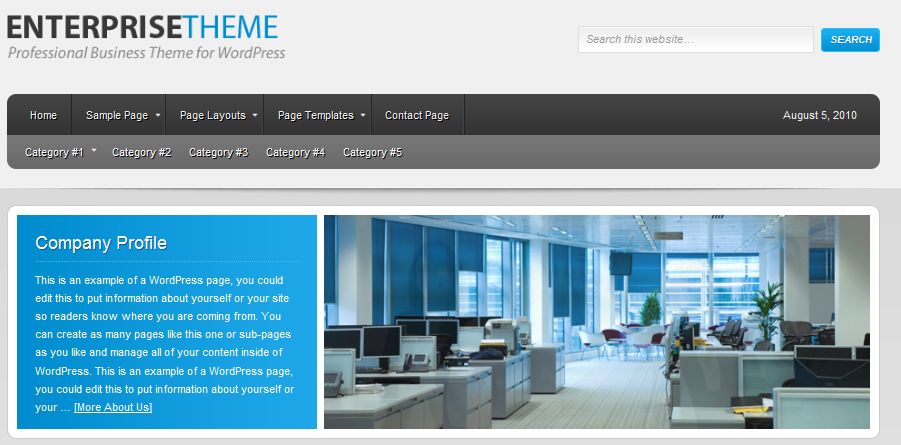 Enterprise: one of the most flexible start-up themes for WordPress. It's built upon Genesis framework for WordPress and can be easily enhanced (with minimal investment).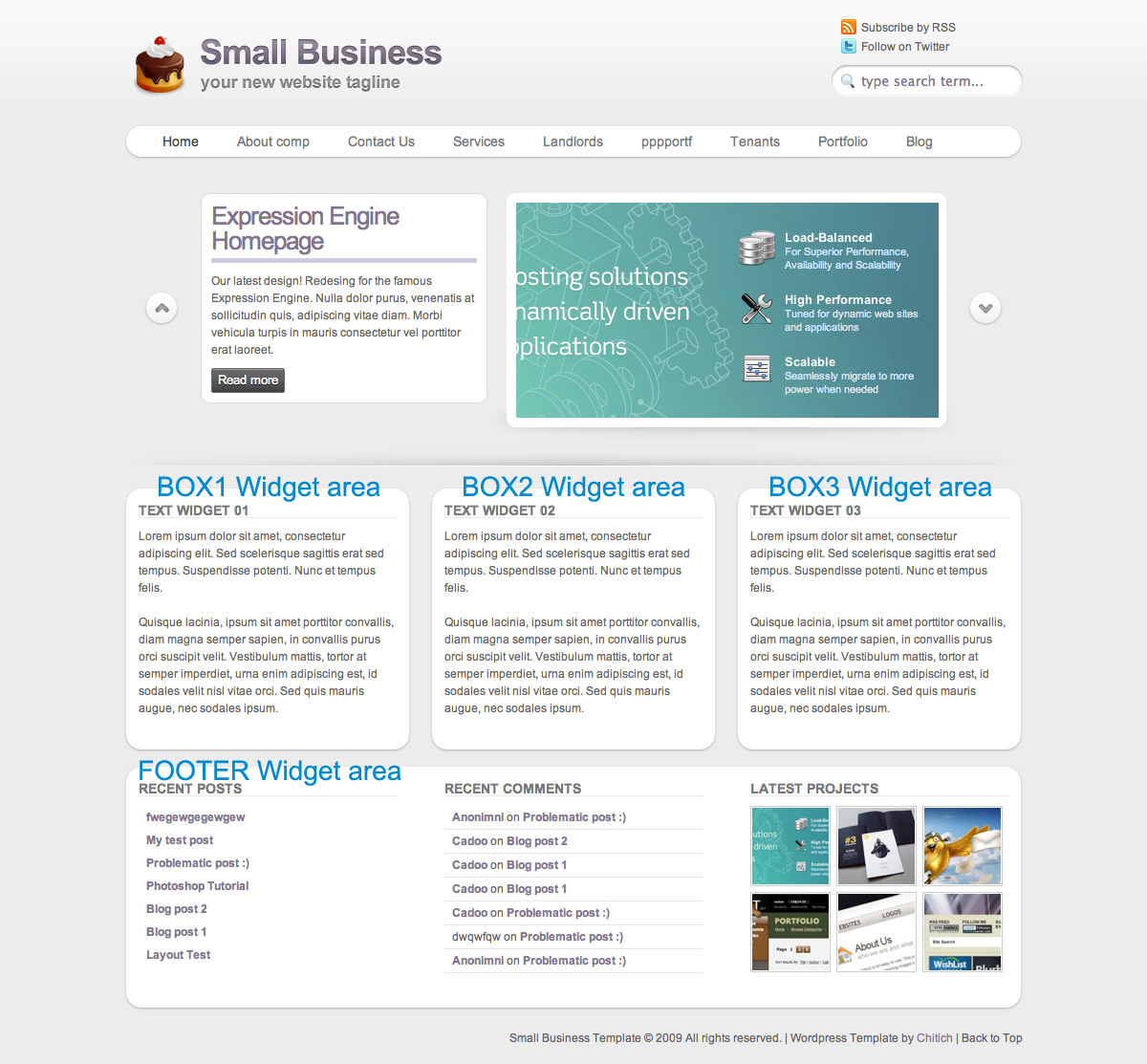 Small Business: combines a blog and a portfolio to give you maximum flexibility when preparing your start-up website. It has over 20 options in its options panel.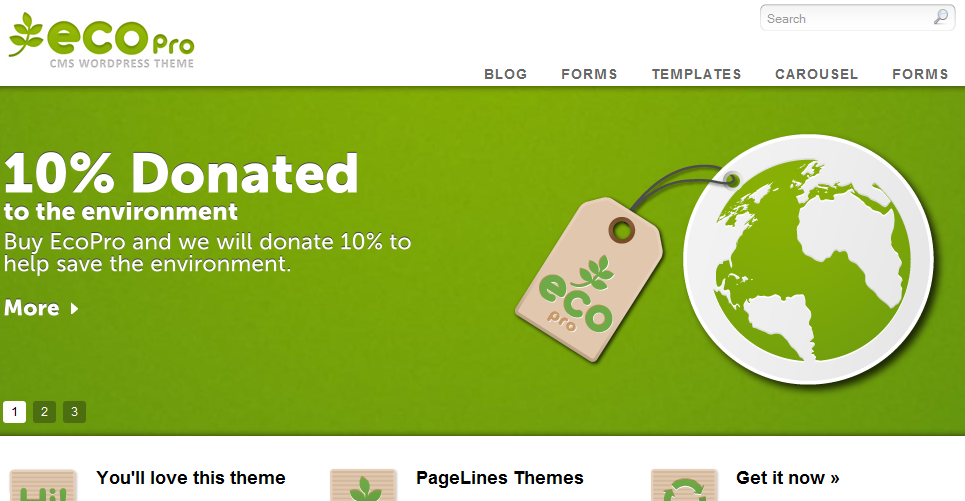 Eco Pro: the perfect choice for green start-ups. The developers behind this theme will donate 10% of their earnings to the environment (which helps). Best of all, it has a matching bbPress theme that you can purchase on the side.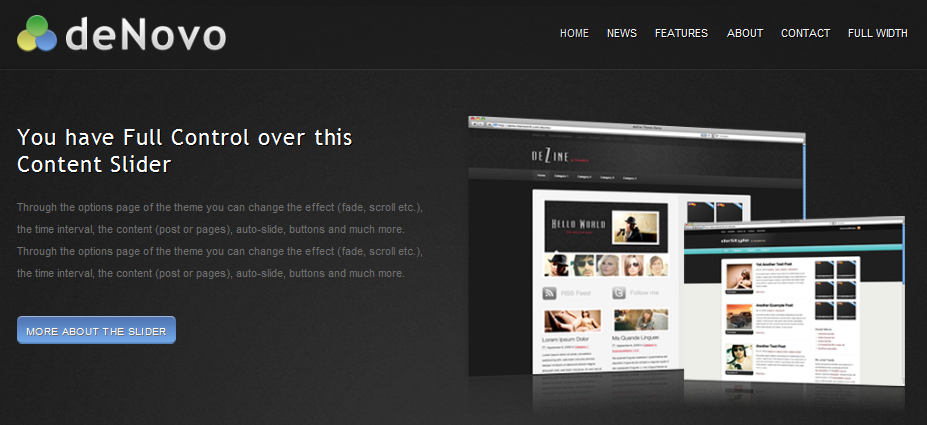 Denovo Business: a jQuery powered and professional looking business theme that can be used by start-ups and more established businesses.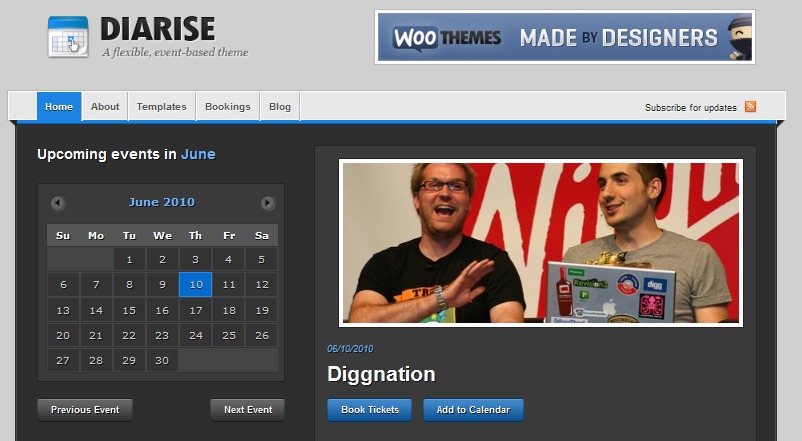 Diarise: designed for those of you who have an event-based business or want to share your upcoming start-up events with the world.

Acosmin Biz: drop down menu? Check. jQuery slider: check. Highly powerful back-end: check. It looks pretty attractive too.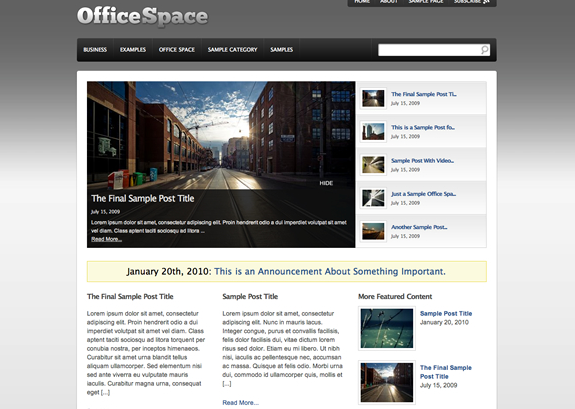 Office Space: if your start-up generates many news/products, and you want to share them all with the world, Office Space is a solid theme for you to try.
Which of the above startup themes do you like the most?