It goes without saying that every small business and corporation needs a website these days. We are in 2010 already, so there is no excuse for not having a decent looking website, especially if you are a business owner. Thanks to all the business themes available on the market, startups and small businesses can bring their presences online without breaking the bank. They can always invest in a custom design, but you got to start somewhere. inFocus is one of the most popular WordPress themes that targets businesses and lets them create an attractive online presence fast.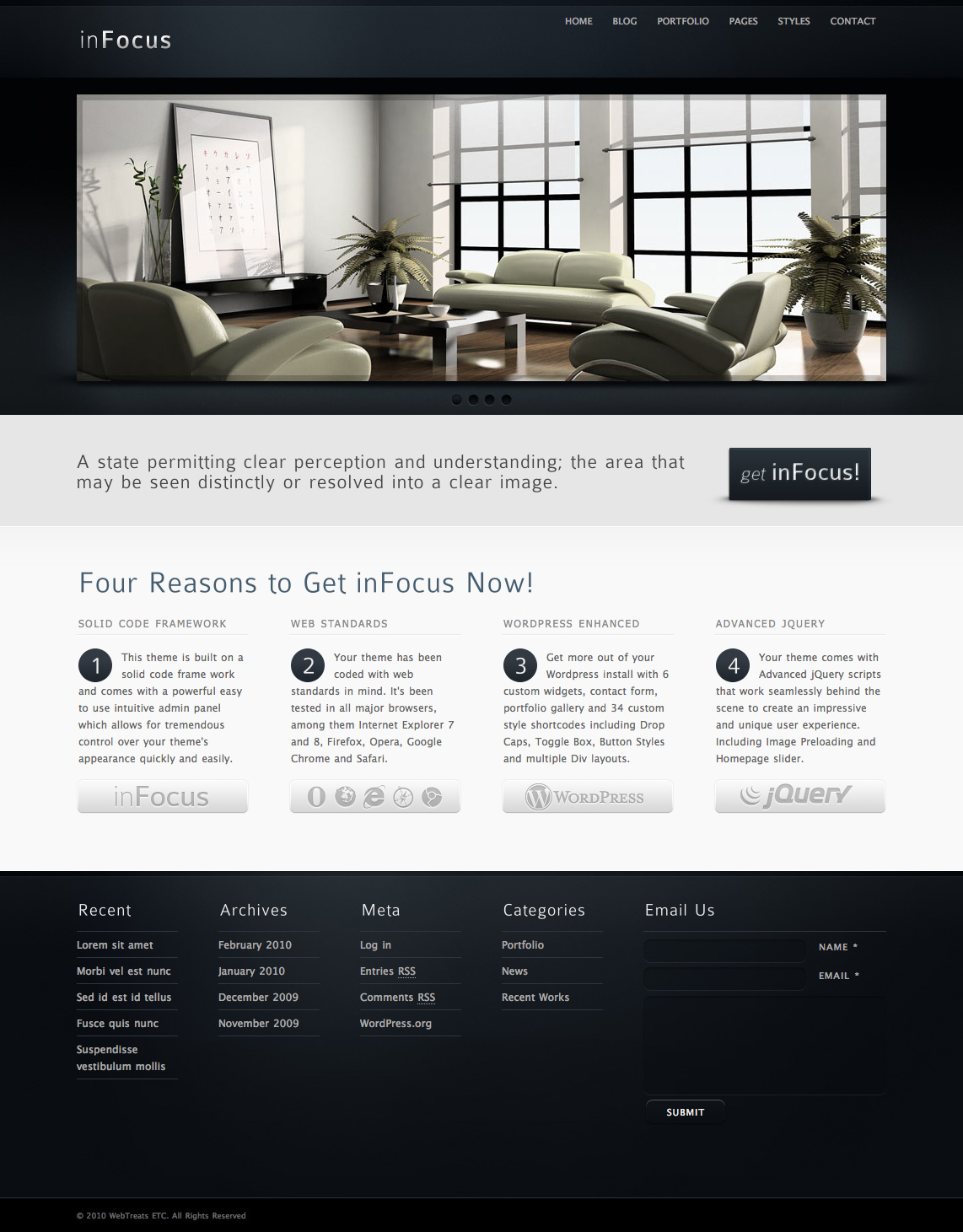 inFocus is one clean and dynamic theme for businesses. It has everything one would need to promote a product or share the latest developments in a start-up with the world. It has 10 color schemes that let you customize the look and feel of your website right off the bat. The jQuery slider on home-page can be used to show-case your latest products or business events.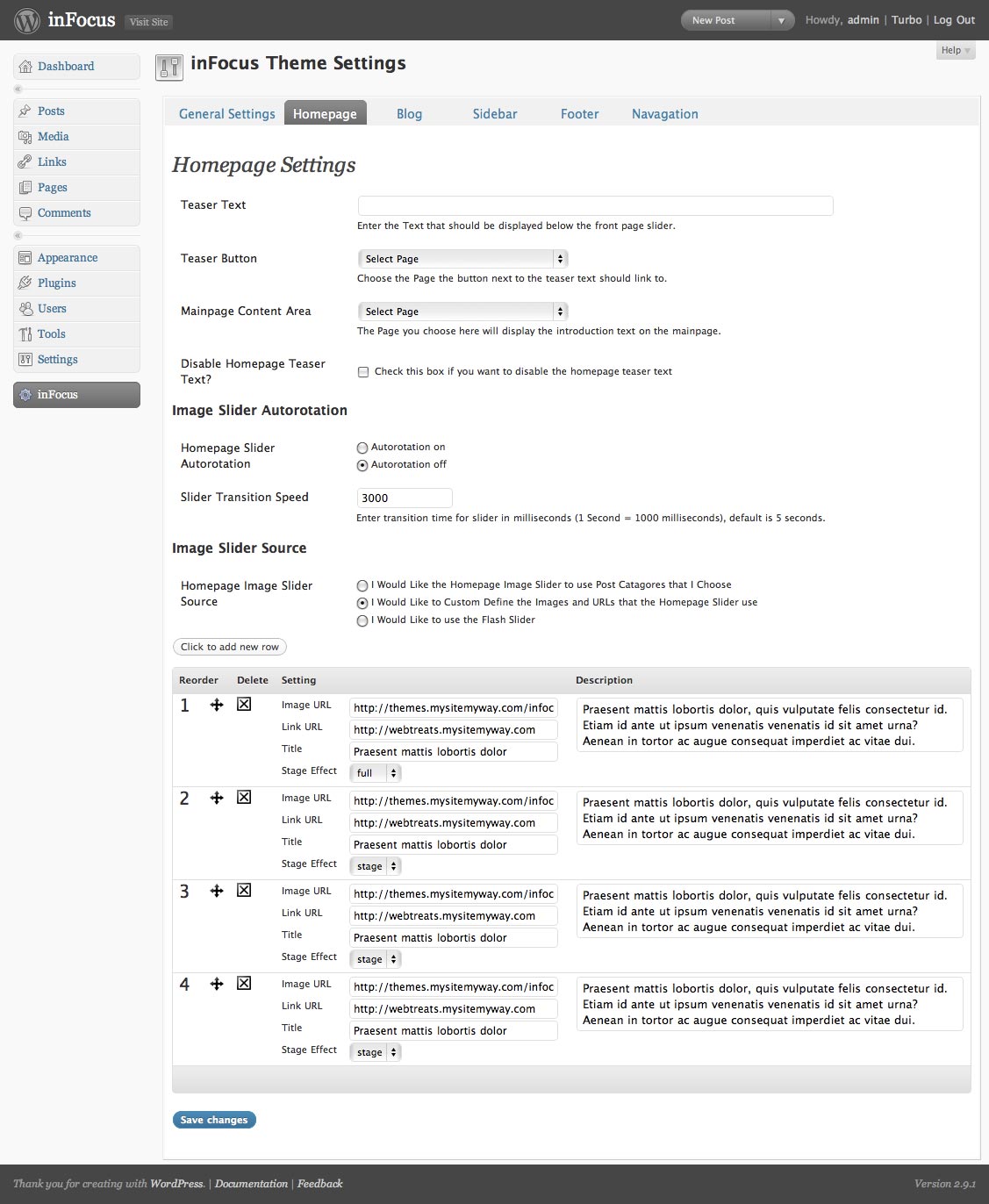 The back-end is quite powerful too. The slider can be customized easily from the Themes Settings page. You can add images and URLs to each slide right there. It has many style short-codes to give you more flexibility when it comes to customizing your theme.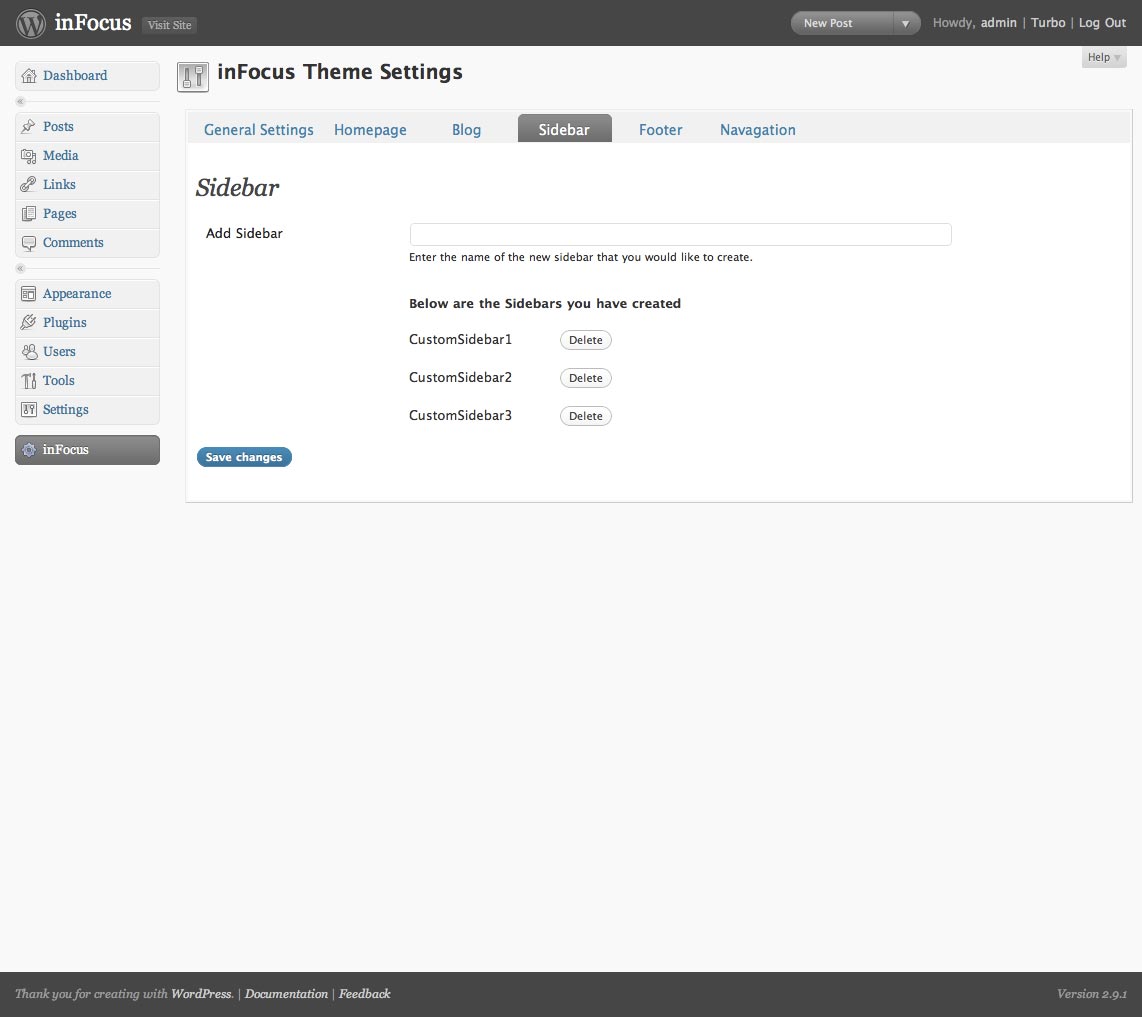 The theme is social media friendly (Flickr, Twitter). You can easily customize your site's navigation, footer, and sidebar from your back-end as well. Overall, this is one of the most flexible business themes I have tested. It's pretty affordable too. It's very clean, dynamic, and easily customizable. inFocus makes a decent choice for small businesses.