Plugin Lists
3 WooCommerce Sales Notification Plugins That Can Boost Your Sales
In the past few months, we have covered plenty of WordPress plugins that help you bring your store online and increase your sales. By displaying sales notifications to your customers, you may be able to encourage more of them to pull the trigger on your site. Here are 3 plugins that let you do just that:
WooCommerce Live Sales Notifications: displays the latest orders on your site to your visitors. It shows customer name, city, country, order total, and other relevant info.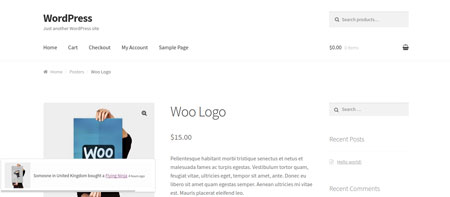 WooPlugins: displays fake recent sales notifications to make your site look busier than it is. It comes with 11 layouts. You can set expiration time for the plugin, so it gets new products and order details often.
WooCommerce Notification: a pop-up plugin that displays your recent orders to your customers. You can select which orders to display and can exclude products too.
Have you found better WooCommerce sales notification plugins? Please share them here.