Press75 has some of the most innovative WordPress themes around. While the developers have focused mostly on video blogging themes in the past, in the past few months their focus has been on WordPress themes for businesses. Work Place is their latest premium business theme for WordPress that makes creating colorful business sites like a piece of cake. The theme is designed to handle images easily, and it is flexible enough to handle small and medium size business websites.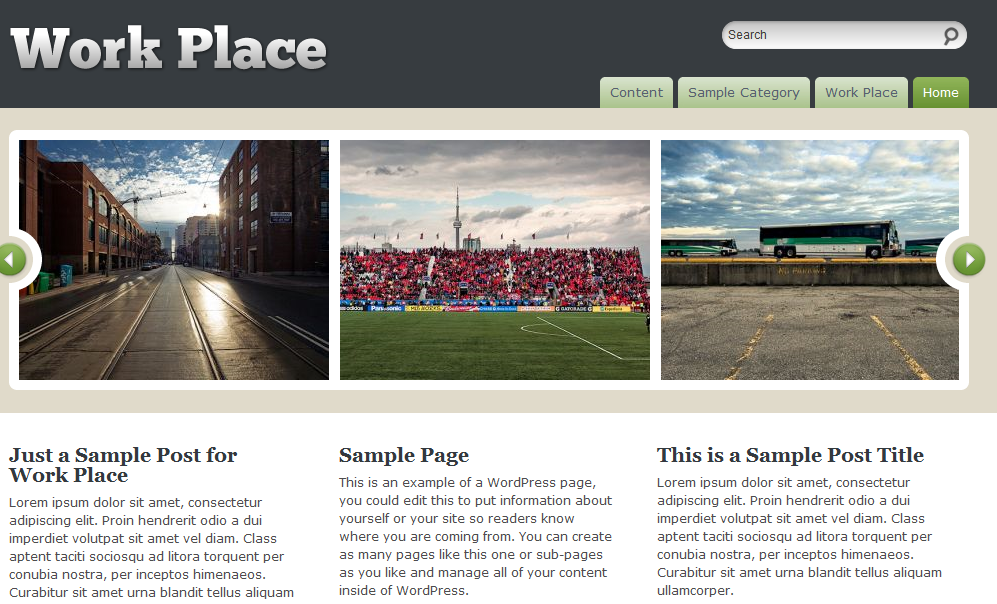 For starters, the theme is very clean and well designed. The code is very clean, and you can easily customize various aspects of the theme from the back-end. The front page comes with a dynamic slider that helps you promote your top pages easily. You can also use the dynamic drop down menu at the top to add more pages and content to your business website easily. And you are not limited to only a few categories with this theme.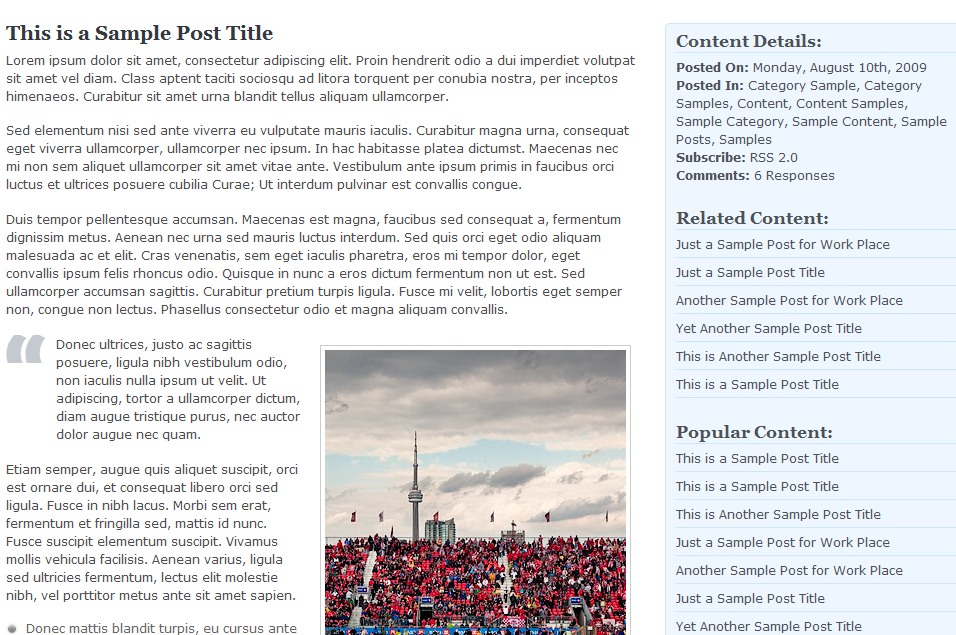 The "single" pages are very clean as well. You can add your most popular content to the right side of your blog. You can also add your pictures and videos to your blog. The theme is compatible with WordPress 2.8, so you don't have to jump through the hoops to get this theme to work.
All in all, Work Place is a very attractive, easy to deploy WordPress theme that makes it so easy to start your own business site. The theme works great with images and is easy to manage. Great way to go live with your business website fast.