Divi is a wonderful platform to build complex websites with custom layouts. Thanks to child theme like Molti, you can give your Divi powered site a professional makeover. This child theme can be used for consulting, agency, and independent contractor websites. It comes with over 15 pages, 6 header/footer designs, and a mobile responsive layout.
Currently trending WordPress plugins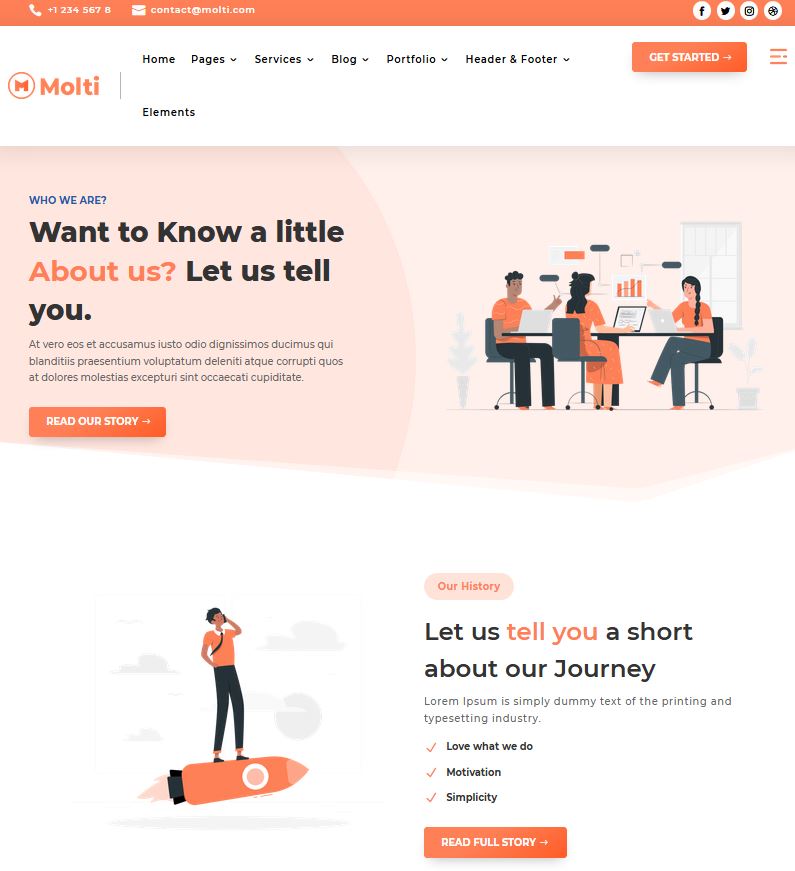 Molti lets you use any layout saved in your library as a shortcode. It has a clean design with beautiful animations. It also has an advanced dropdown menu. With Divi's Project post type, you can easily showcase what your business is working on.