Premium Themes
Classifieds: Create Your Own Classified Site with WordPress
If you have been following WPJedi for a while, you have probably seen all the classified WordPress themes that we have reviewed and looked at on this site. These themes allow you to build a classified website using WordPress. Whether you own a blog that you want to enhance by adding a side classified section or just want to create a premium listing website, these themes come in handy.
Currently Trending Themes
Classifieds is another classified theme for WordPress that is designed to help you start your own listing site fast without having to spend too much money right from the beginning. You can always spend money to get your theme custom-designed, but that would only work if you have a decent budget. With Classifieds, you get a professional looking WordPress theme that is clean and ready to go out of the box.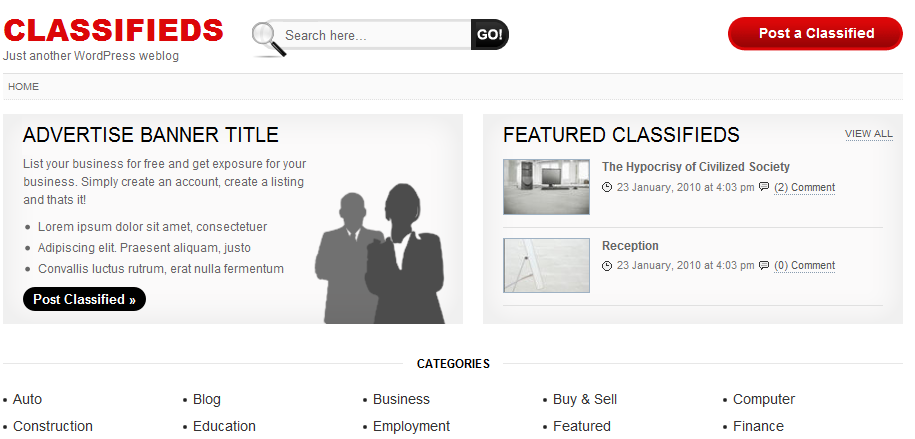 The theme is flexible enough to allow you to handle free or premium posts. You can also display banners or sponsor ads on your home-page to monetize your blog further. You even have a place to display featured classifieds (for a premium possibly).
Classifieds comes with a very easy to use interface. You can easily manage your classified posts from your dashboard and edit each.You can see the status of each ad, ad images, and modify your listings easily from one place. Keep in mind that listings auto-expire, so you won't have to clean them up when their display period expires.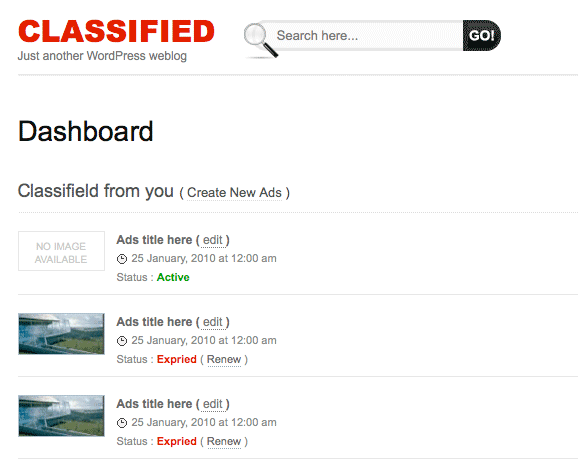 The theme is also flexible as far as creating listings is concerned. You can easily add user and contact information to each listing. Google Maps is integrated as well, so it makes it much easier for your visitors to connect with your publishers.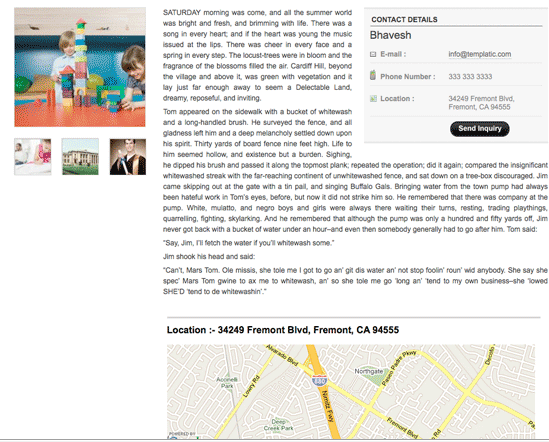 That's not all. This theme works with PayPal as well. So if you decide to setup a paid classified website, you can always use PayPal to let your customers pay for their listings. All in all, Classifieds is a solid theme for anyone looking to build a listing website with WordPress fast. It's flexible, easy to customize, and very affordable.