Those of you who are lucky enough to own a highly popular WordPress blog have probably thought about adding a job board to your website. It does depend on the niche you are involved in, but adding a job listing section to your site can solidify your community and help your visitors get more out of your blog. JobRoller is a powerful job listing theme that turns your website into a fully-fledged job board and lets employers connect with candidates on your website.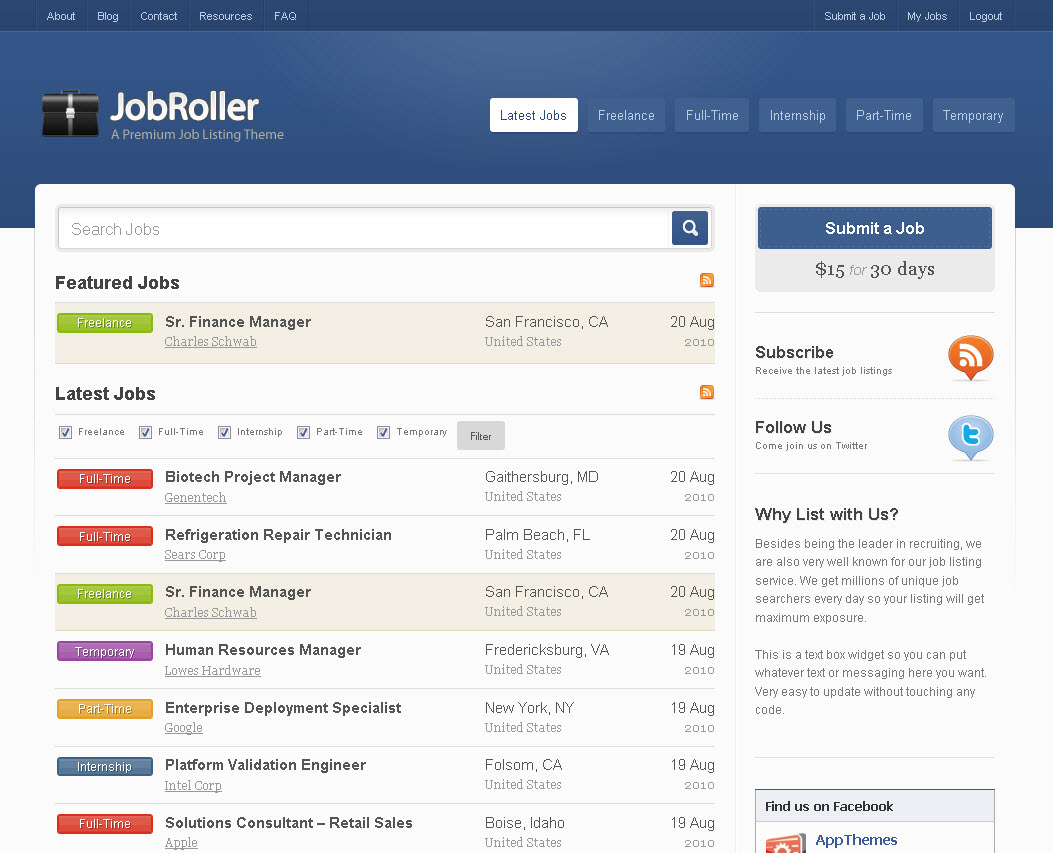 JobRoller is one of the best looking job listing themes that we have tested. It has 5 color schemes to choose from. The contrast of colors used in this theme make it look quite professional. You can change a lot of things right from the back-end without needing a developer to help you out.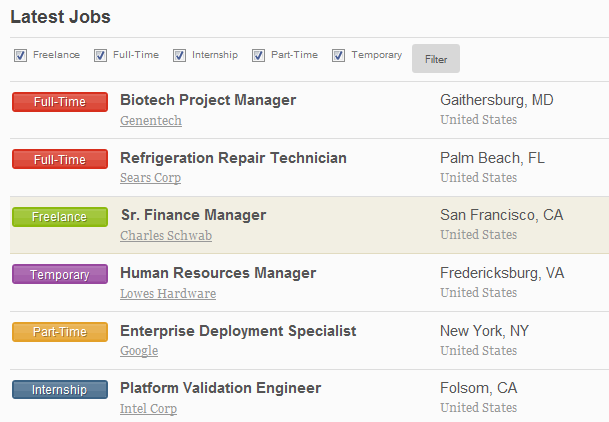 JobRoller is more than just a simple job theme. It can handle all types of jobs and makes it easy for job candidates to filter through your listings to find the type of positions that work for them the best. It supports custom post types and taxonomies, so your blog stays separate from your job listings at all times.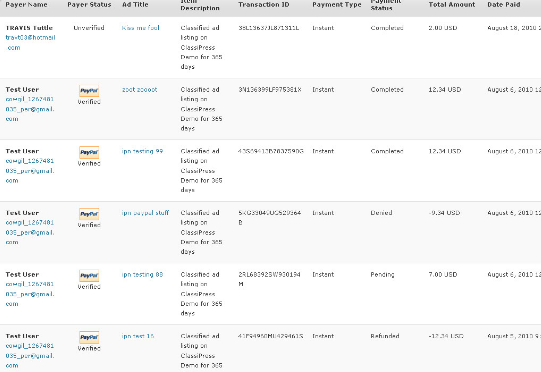 JobRoller is perfect for paid job listings. It is not only compatible with PayPal, it can keep track of your transactions, saving you time to focus on other aspects of your business. This theme can be localized too, which means you are not just limited to English job listing sites.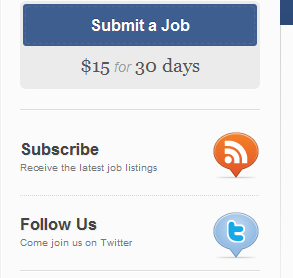 I like the fact that this theme is social media friendly. It supports both Twitter and Facebook. ShareThis is integrated into this theme too. JobRoller can work for your ads, giving you another way to monetize your website.
JobRoller is the perfect theme for anyone interested in starting a job board. It's attractive, easy to customize, social media friendly, and ready to go right off the bat. It can give your website a solid foundation for the future.