These days there are a lot of people who are looking for jobs. If you are a blogger or a portal owner, you can help out your visitors by letting them connect with those who are hiring. Adding a job board to your website can be valuable for you as well (building a stronger relationship with your visitors and make money).
There are two ways to start a job board with WordPress. You can use a plugin or a theme. Plugins do work great if you want to have a job board next to your website (perhaps on the same domain). Job themes can offer that and more. They can be used to create niche job sites (on existing or new domains). The choice comes down to your situation. With that said, here are 10 ways to start a job site with WordPress.
Job Board Themes for WordPress
Job board WordPress themes let your visitors add new jobs, find out about the latest Job listings, and even apply for jobs. Here are 5 powerful themes that can handle these tasks.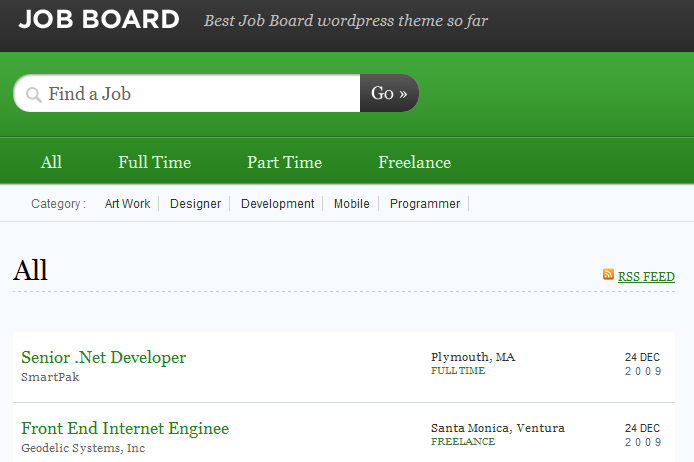 Job Board Theme: the best job board theme on the market (at the time of this writing). Has plenty of color schemes. Paypal is integrated into the theme as well, making it easier to start a paid job board with WordPress.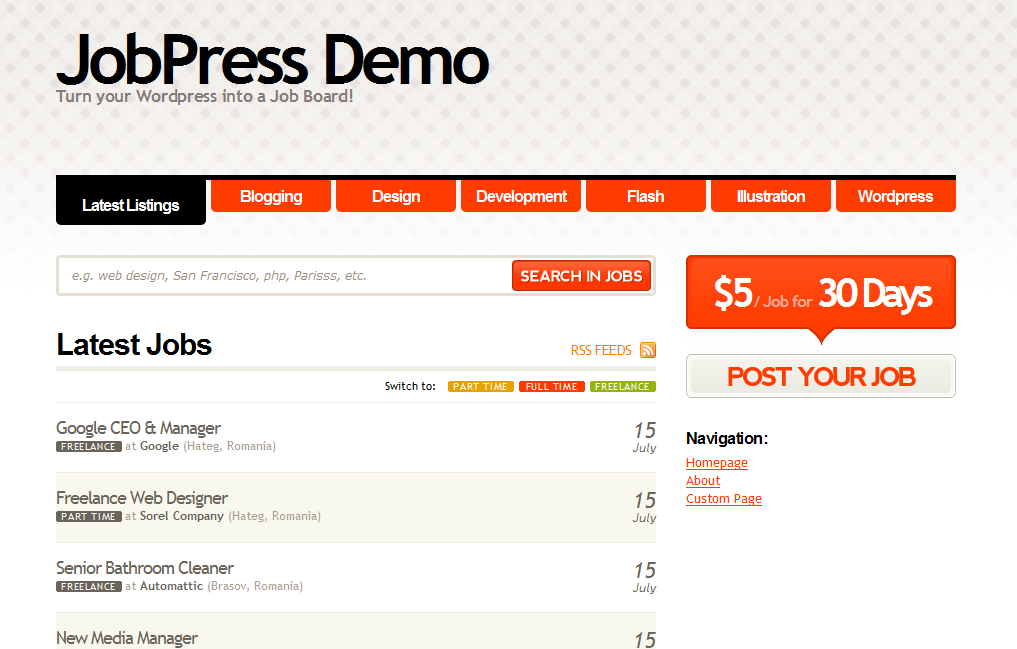 Jobpress: a classic job board WordPress theme that is colorful, well-designed, and can handle small to medium-size job sites. It's easy to customize too.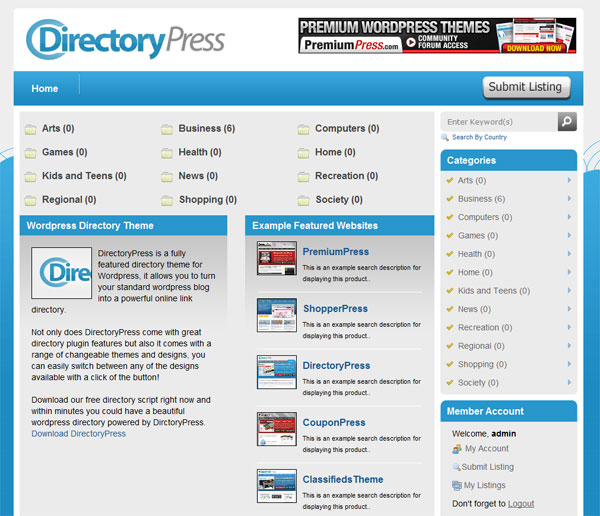 DirectoryPress: a wonderful theme to start a job directory with using WordPress. Your directory can be a free or paid one depending on your business model.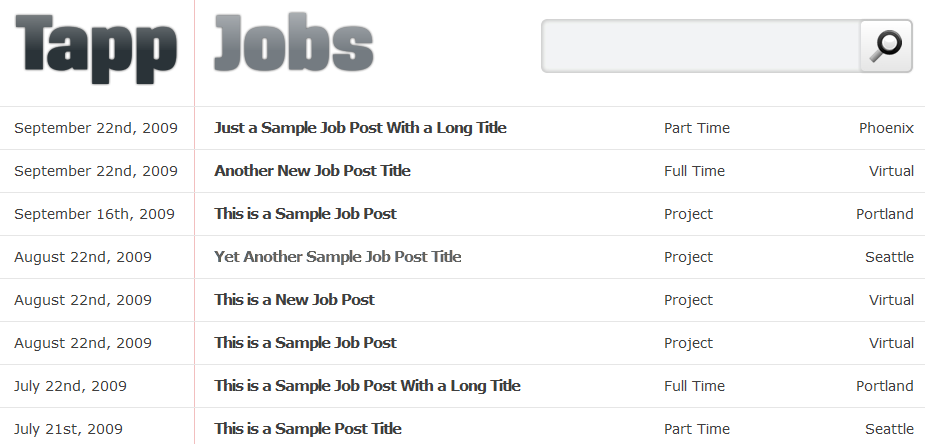 Tapp Jobs: a clean and attractive job board theme for WordPress by Press 75. It is search engine friendly and social-media ready. Due to its clean design, it's much easier to integrate into existing portals.

Classipress: a cool WordPress listing theme for advanced users who are looking for a flexible solution that can be used to start a job board site. Of course, you can just use this theme to create any type of listing website.
Job Board Plugins for WordPress
Job board plugins are often easier to deal with than WP job themes. Besides, they integrate a job board into your theme without you having to do much coding. Here are 5 WordPress job board plugins that get the job done: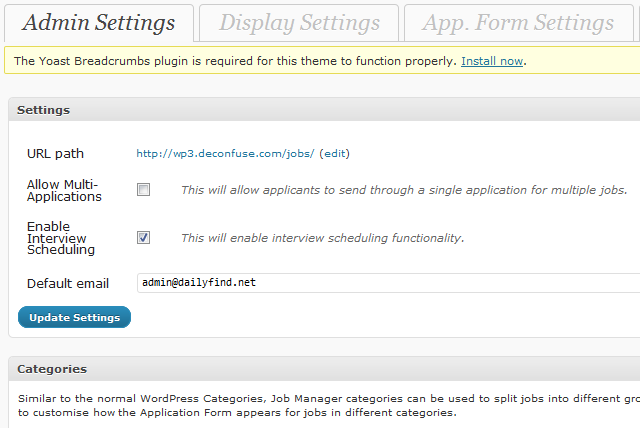 Job Manager: can easily be a paid plugin. It has a ton of features and make it possible for you to accept applications, contact candidates, and schedule interviews.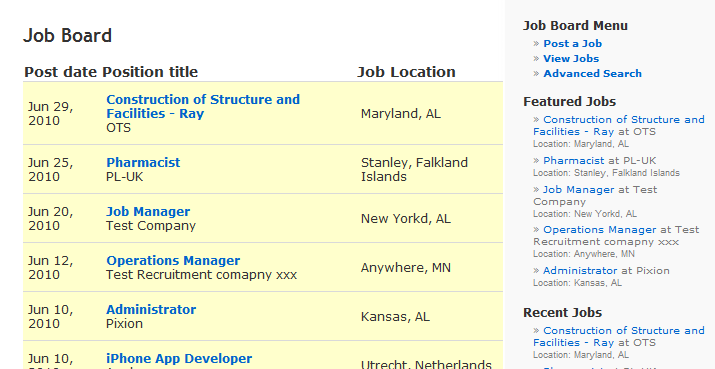 WP Job Board: a premium plugin for WordPress that adds a job board to your website without you having to change your theme.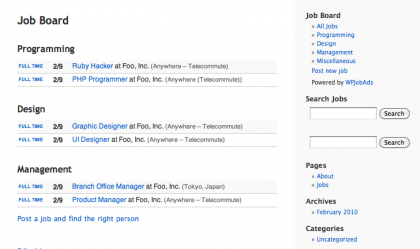 WPJobAds: another premium plugin that adds a simple job board to your WordPress website. Supports free and paid listings as well as PayPal.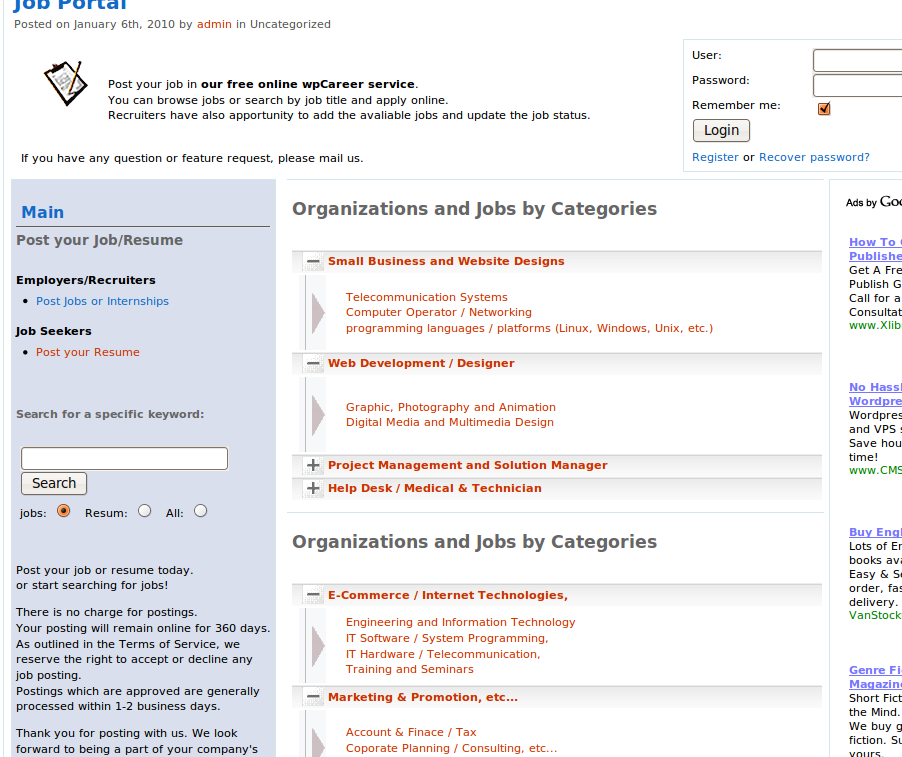 WPCareers: turns your WordPress website into a resume site that applicants can use to add and update their resumes and profiles.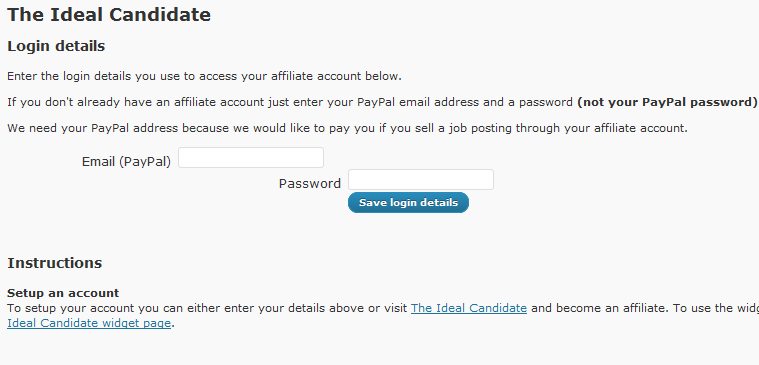 Job Listing: if you have an ideal candidate affiliate account and want to display jobs on your website and get some commissions for your troubles, this plugin is worth a try.
The nice thing about these themes and plugins is the fact that you don't have to break the bank to get your hands on them. Adding a job board to your website couldn't get any easier with the above solutions.