Adding a job board to your existing portal or creating a new one from scratch is one of the best ways to get people talking about your blog and provide more values to your blog. Job Board Theme is yet another top job board WordPress theme that lets you create a job board using WordPress fast. There are other scripts and content management systems that you can use to start your own job board, but why would you want to do that when you can get all the benefits of WordPress to power up your job board.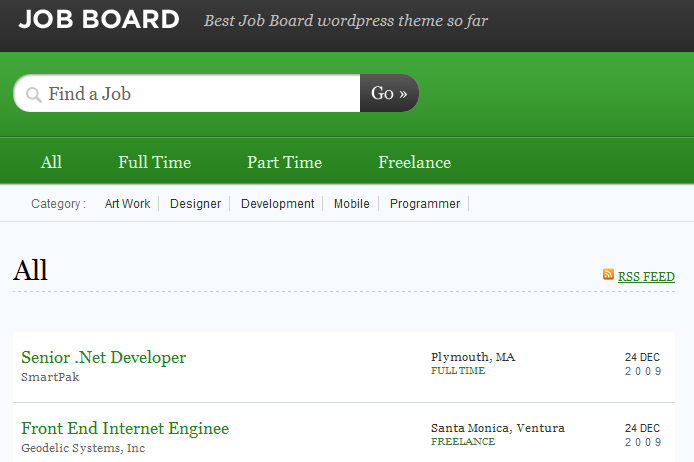 Job Board theme is very clean and easy to implement. The interface is easy on the eye and your visitors will have access to enough navigational features to go through your listings without too many problems. The front side is what you would expect to see in a modern job board. Your visitors can search through listings and filter through them based on the type of positions they are looking for. The theme is social media ready as well, so your visitors can connect with you on Twitter or sign up for your RSS feed.
The back-end is even more powerful and lets you customize and manage your job board to your heart's desire. The theme comes with 7 different color schemes, which you can change in the back-end. Setting up a paid job board with this theme couldn't be easier. The theme is especially designed to handle Paypal payments. Once payments are clear, job posts go live.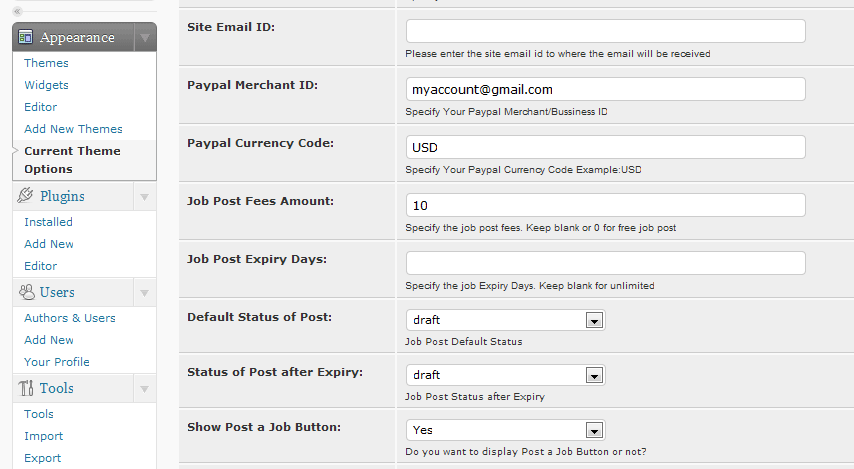 The back-end makes it easy to add multiple categories and sub-categories as well. So whether you are creating a niche job board or a broad one, Job Board theme has you covered. You can also set postings on auto-expire to make sure they don't go on for more than you want them to.
All in all, Job Board is a very easy to use and implement theme that lets you create your own job WordPress website fast. It's easy to customize and very user friendly. If you are looking for a job board theme, you should give Job Board Theme a try.