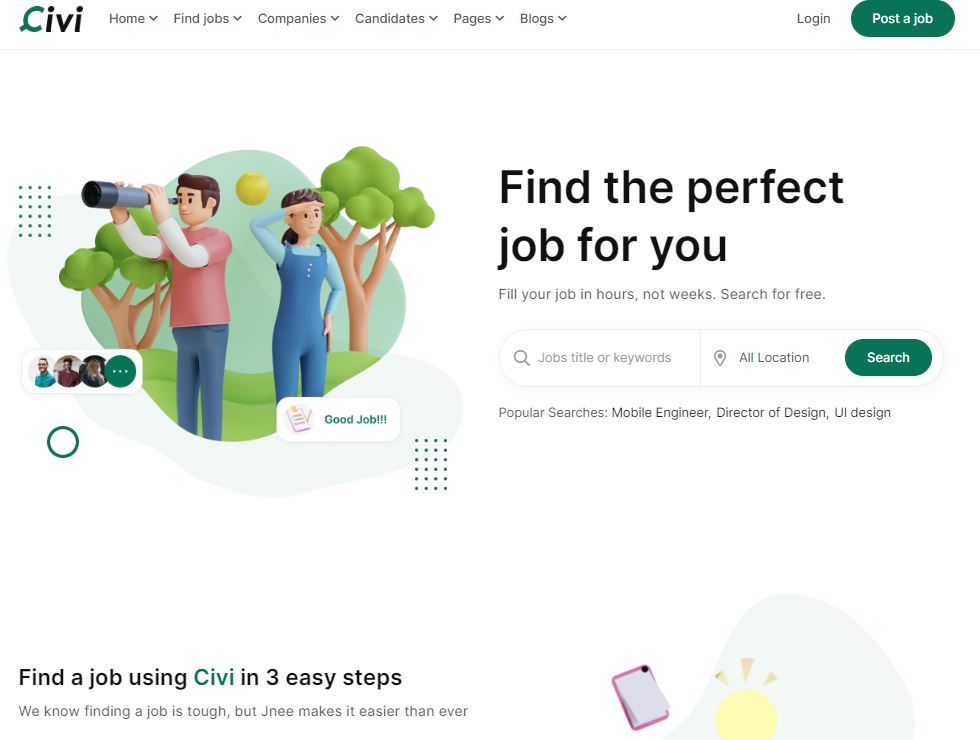 Plenty of people find good jobs online these days. We are all familiar with top job directory sites. If you have something unique to offer, you can always start your own website to connect job hunters with recruiters. Civi for WordPress is just the theme for the job. It has a responsive design and over 12 unique demos. It comes with private messaging, featured job listings, ratings/reviews, and other standard job board features.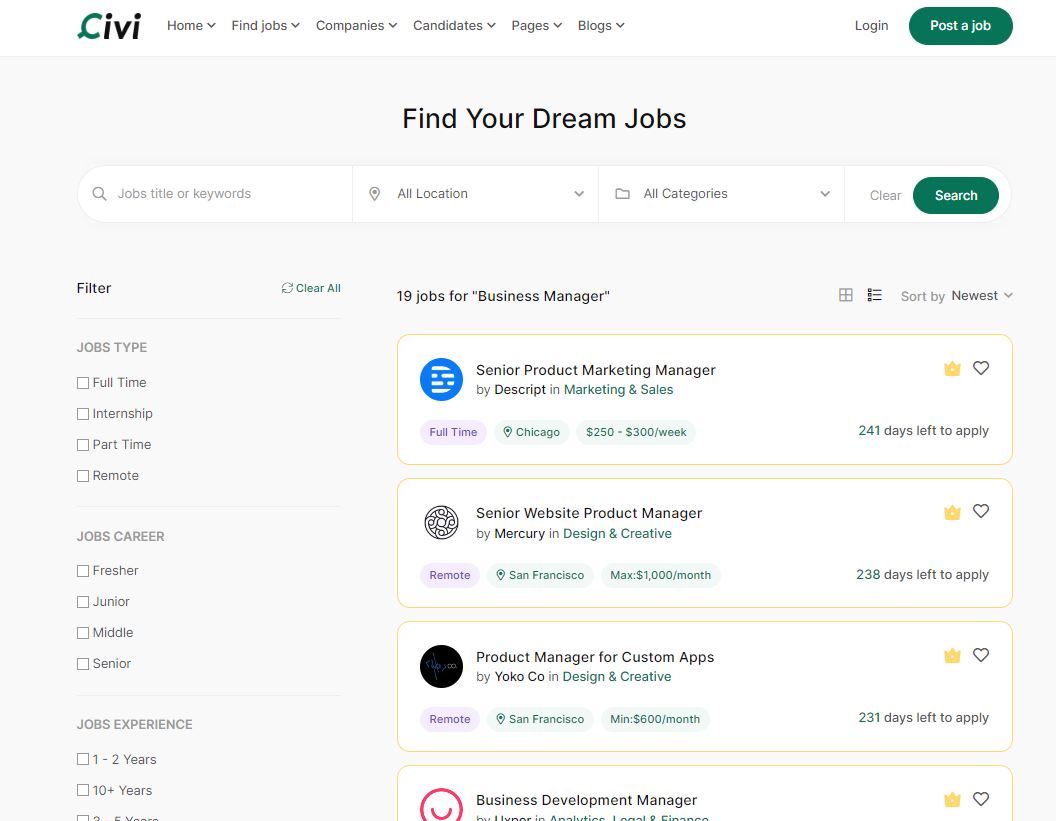 This job theme has over 12 homepage layouts. It also has multiple attractive detailed listing and search layouts. It is built with Elementor and has over 72 custom widgets that let you put your site together faster. Civi can handle video and audio job interviews. It features extensive job and candidate management.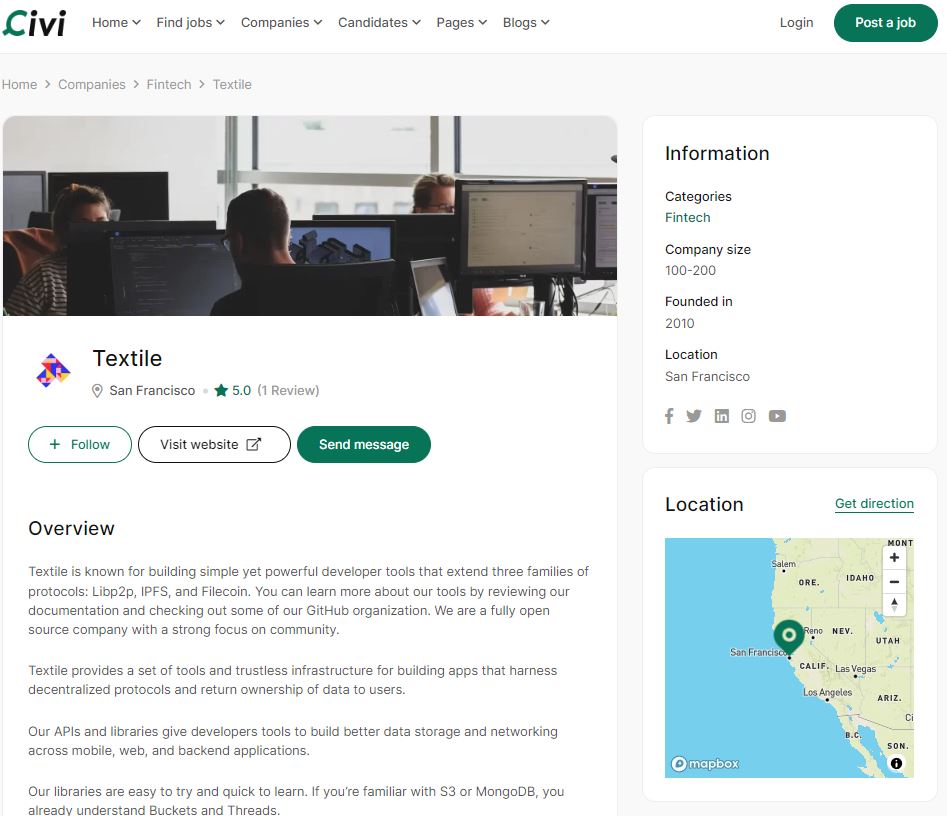 Civi can expire job listings automatically after a month or two. It lets employers set a deadline for each job listing. uxper is the developer behind this theme.