November 12th in
Wordpress Tips
by
Wordpress Jedi
.
Yahoo! Answers and Linkedin Q&A are two exciting services that you can use to find the answers to your questions or help others with their needs. Those sites cover a wide array of topics. You can always create a similar type of website around your own niche using WordPress. It's possible using both plugins and themes. There are also a few third party services that webmasters can take advantage of to implement these types of websites. Interested? Here are 8 easy ways to create your own Q&A website with WordPress:
Q&A WordPress Themes:
Perhaps the best way to start your own Q&A website. These themes can manage your questions and answers and help you build a stronger community around your website: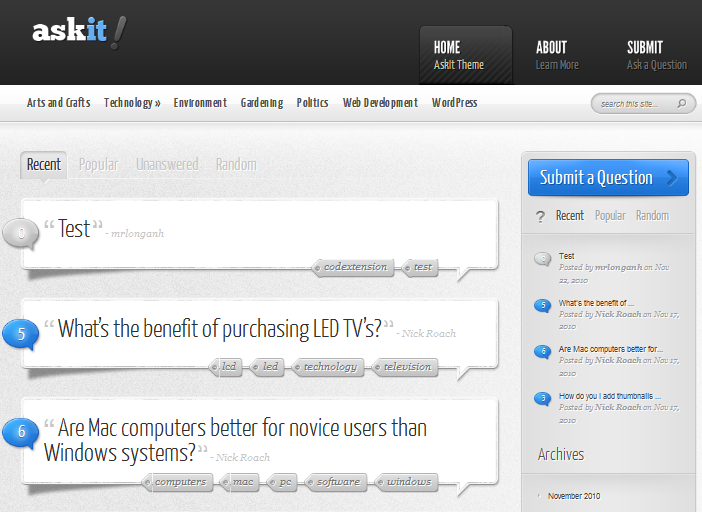 Askit: a slick WordPress theme for Q&A websites. It has 7 color schemes for you to choose from. Its user reputation system is pretty solid too.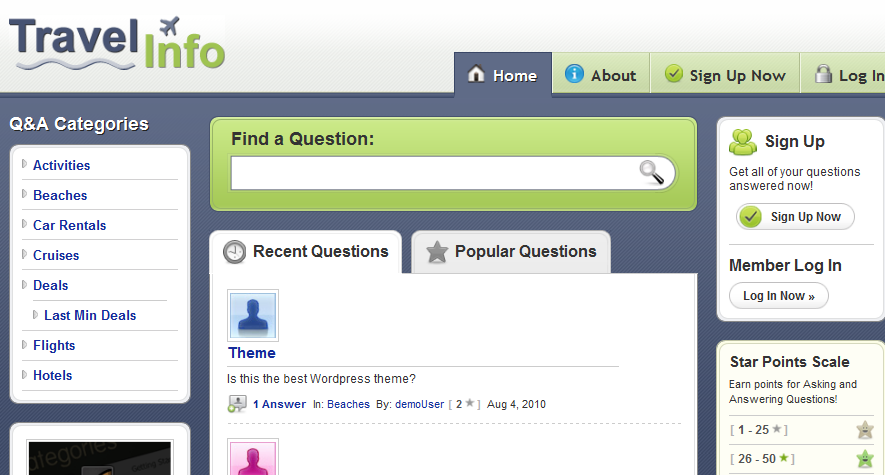 Instant Q&A: perhaps the best Q&A theme on the market (at the time of this writing). It's clean, very dynamic, and designed with your community in mind. Your visitors gain points by participating in your community, which is a nice feature to have.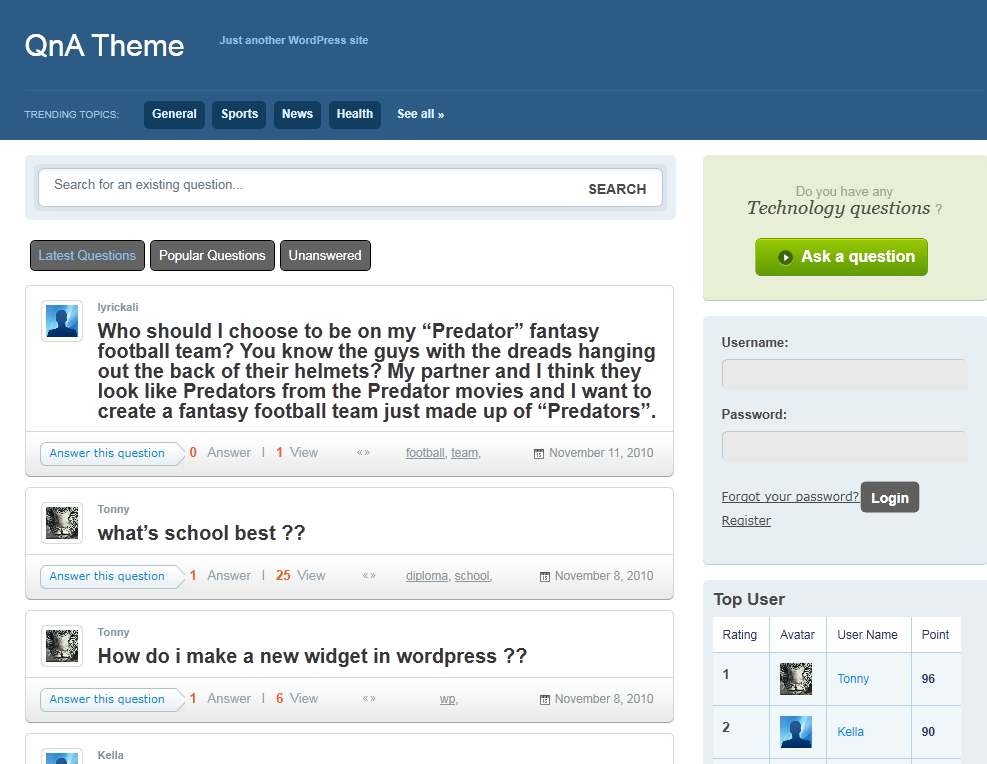 Q&A Theme: a clean answers theme for WordPress. It is easy to set up and lets you build a community around your favorite topic. It lets you import questions from Yahoo! Answers.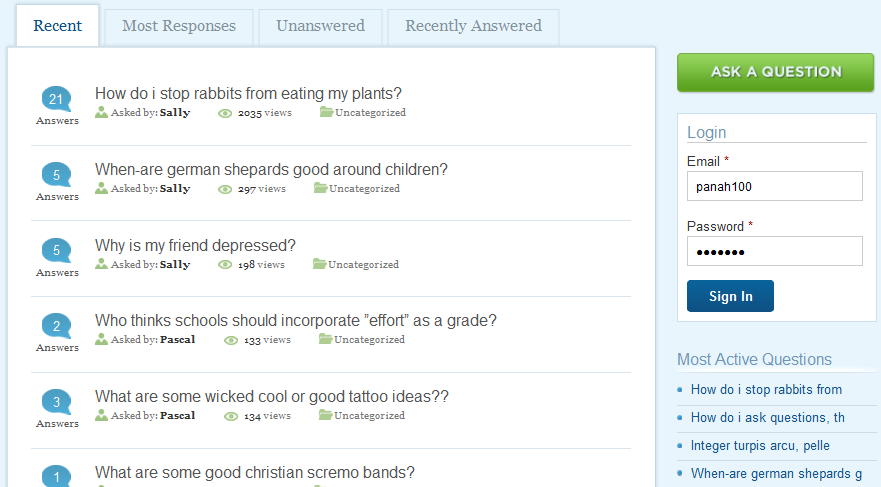 Answers Theme: designed for dedicated Q&A websites. It has multiple color schemes and a pretty clean design. You can have your blog on the side using this theme. [click to continue…]
{ 4 comments }
Continue Reading