While WordPress is used by the majority of bloggers on the Internet, the recent wave of businesses switching to this platform should be very encouraging for the people behind WordPress. In truth, you don't have to spend thousands of dollars to build a corporate website these days. If you are a startup, you are going to need all the savings you can get. So why not use WordPress to build your corporate blog?
If you are a startup owner and want to build your online presence fast, there is no better way to do it than picking a decent corporate theme for WordPress. iBusiness is a flexible, easy to use theme that lets you set up your site and start promoting it all on the same day. It's designed specifically for businesses who don't want to spend too much money on an attractive theme and don't want to mess with the code either.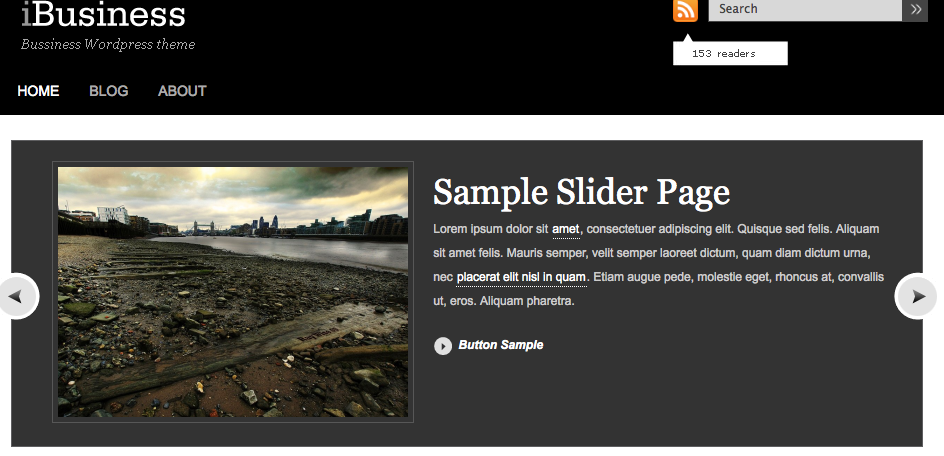 The logo at the top is easily customizable. It's also useful that the search box and RSS feed button are located at the top, making it easy for your prospects to subscribe to your updates or search your website for the service they are looking for. The main page consists of your corporate information, your services, and your Twitter updates. You also get a slider at the top that you can use to promote your best products to your visitors. Adding content to these sliders is very easy so you won't have to spend too much time on that.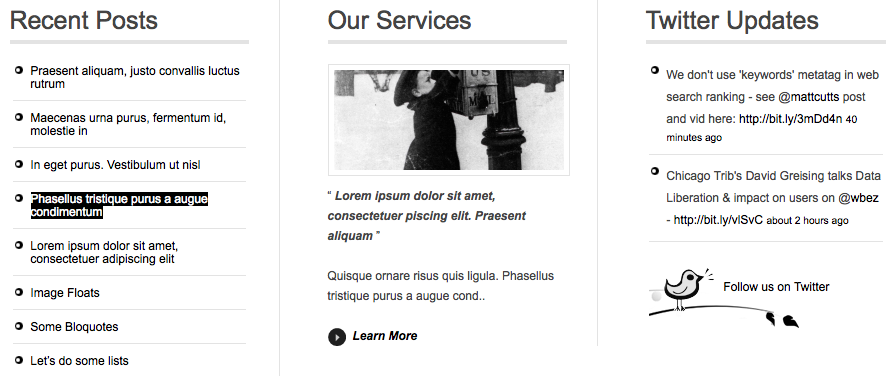 The back-end is very powerful as well. You can change a lot of features of your website from the back-end. What I love about this theme is the fact that it's so easy to localize it. The developers have made the process possible, so if you own a corporation in other countries, you can easily change the language with this theme. The theme is also SEO friendly as well. It comes with breadcrumbs to help search engines navigate through your pages easier.
All in all, whether you are a small business owner or just getting started with your startup, you are going to save a lot of money and time by adopting iBusiness. It's search engine optimized, well-designed, and comes with a clean, flexible code. It doesn't hurt that it's affordable either ($59).