One of the things I love about WordPress is the fact that it has made creating complex portals and websites easier. Just a few years ago, you'd have to spend thousands of dollars to put up an attractive magazine website. But these days, you won't have to spend more than a couple of hundred dollars to get the job done. Themes such as Yamidoo Magazine make it possible to set up a magazine site in a more affordable way, and if you decide to customize your theme, it wouldn't cost you as much as it would if you paid someone to come up with theme for you from scratch.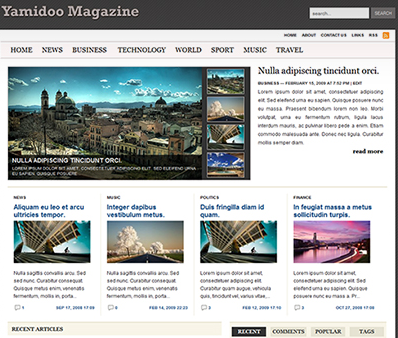 Yamidoo is a highly flexible WordPress theme that makes putting up a magazine site like a piece of cake. Yamidoo is one of the most dynamic themes that I have ever seen in the magazine theme category. For starters, you get tabbed widgets that help you promote your content better. You can use these widgets to promote your most popular posts, most commented posts, and even your recent comments.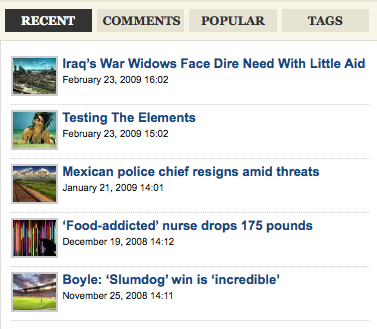 The featured content section on your home page gives you another way to promote your top content on your magazine site. Adding images and customizing your featured section is easy and painless. Flickr is also integrated into this theme to help you display your Flickr photos on yuor site. Even better, Yamidoo is Google Analytics and Feedburner ready. So you don't have to touch too much code to keep track of things on your site.
Yamidoo theme did remind of Thesis. It's very clean and easily customizable. It's not that expensive either. If you are looking for a dynamic magazine theme for your website, Yamidoo is worth a consideration.
Verdict: A-