News blogs are much different from opinion or personal blogs. Depending on your niche, you may have to cover various topics on your blog, which means you are going to need a WordPress theme that is very well organized and presents your information in an attractive fashion. Tribune for WordPress is a clean theme that lets you start your news blog fast. It's designed to handle all types of content, so you'll have an easy time integrating your videos and photos into your website.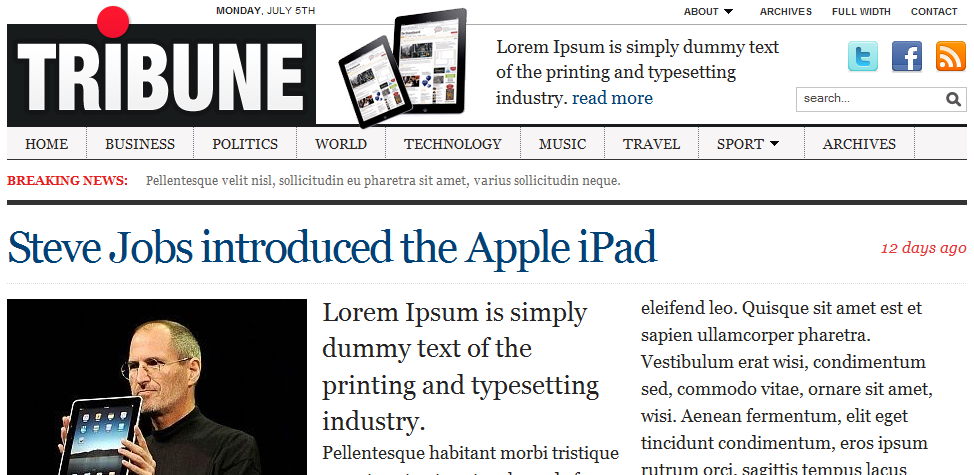 Tribune has an easy-to-customize slider that you can use to display your top stories. You can define which category you want to use for your slider. Custom menus are nice to have too. The video widget comes handy if you want to add more videos to your news site. Multiple layouts offered with this theme are a plus.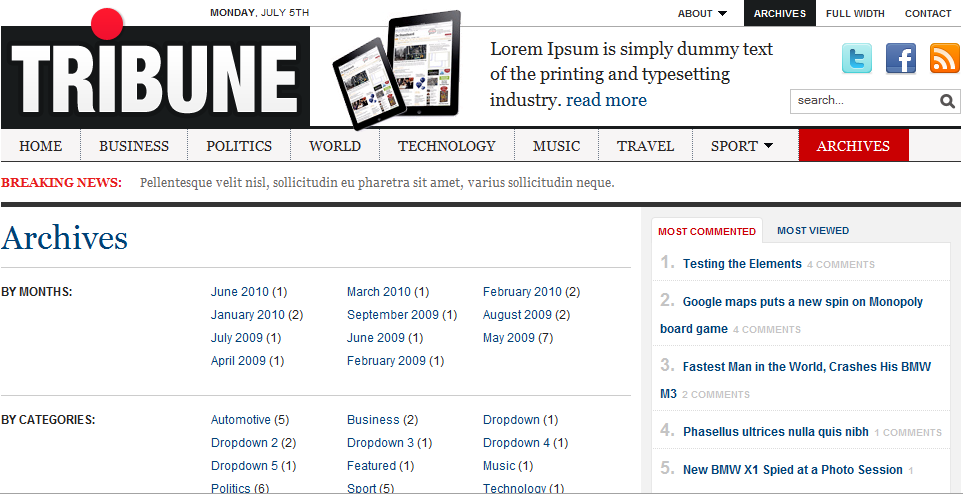 Tribune is SEO and social media friendly. As demonstrated in the above screen-shot, you can add your social media profiles to your website easily. You can customize your title tags and other on-page SEO factors in the back-end.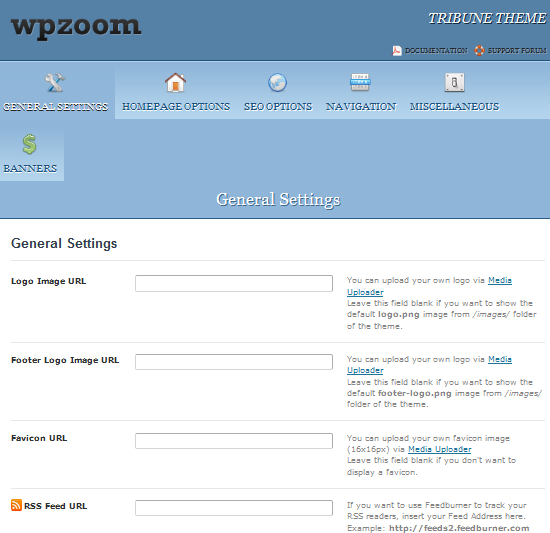 What I like the most about Tribune is its design. It's very clean and great for all types of websites (especially the ones covering the news). Its powerful back-end makes life easy too. Certainly worth checking out.