WordPress is capable of handling almost any kind of website. Whether you are into starting a real estate website, and online e-commerce store, or a site for your startup, there are plenty of themes that you can take advantage of to get the job done fast. My favorite WordPress themes are clone themes. Themes that help you clone a popular service without you having to break the bank. Answer Theme is one of those themes. It's a very versatile theme that enables you to start your own Q&A website using WordPress (similar in many ways to Yahoo! Answers).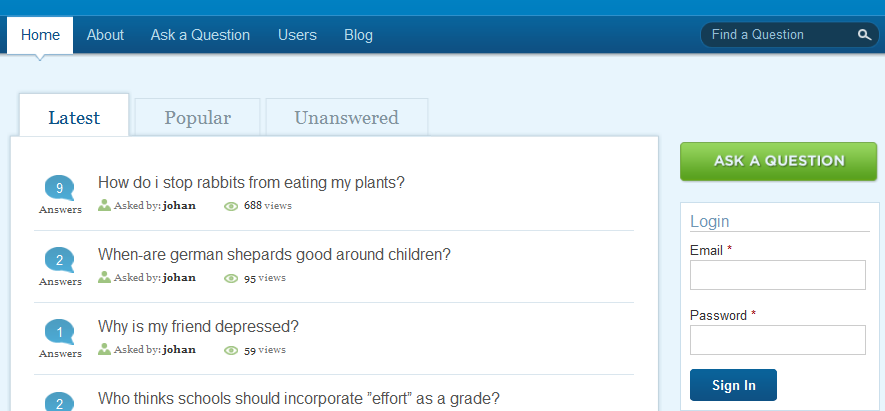 The theme may not be an exact clone of Yahoo! Answers, but it does pretty much give you the same functionality. The latest, popular, and unanswered questions are displayed on your home-page to encourage your visitors to get involved. You can add most active questions and top visitors to your website (via widgets).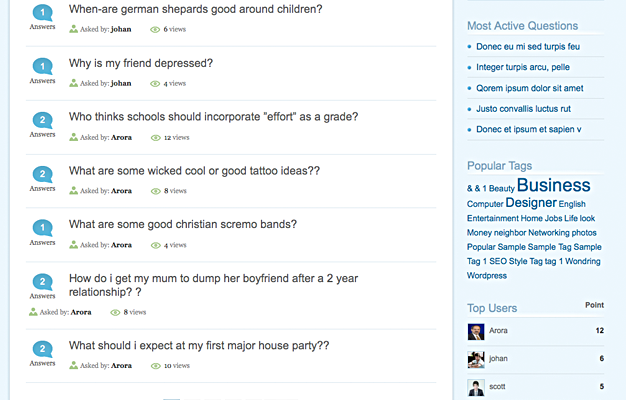 Just like Yahoo! Answers, your visitors get to answer questions and vote on each other's questions (vote up or down). New visitors can always register for an account, write up a question, tag it, and post it to your website. The theme also keeps track of your users' activities on your website (in the user listing section). Your visitors won't have a tough time figuring out who are the most helpful individuals in your community.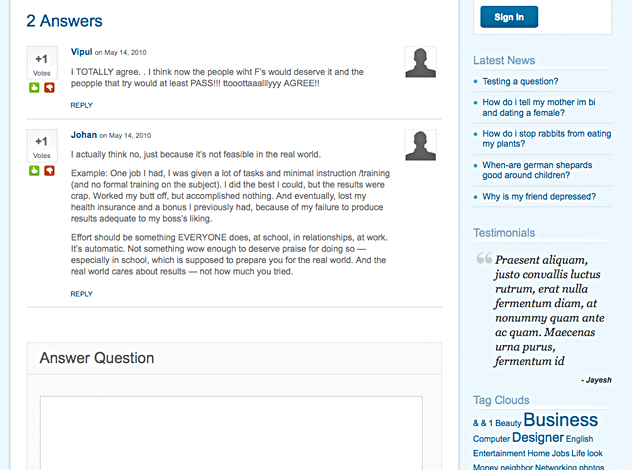 Answer Theme not only has a very clean design, it comes with various color schemes that makes life easier when customizing this theme. The back-end is pretty solid as well, allowing to manage your design, payment settings, and notifications.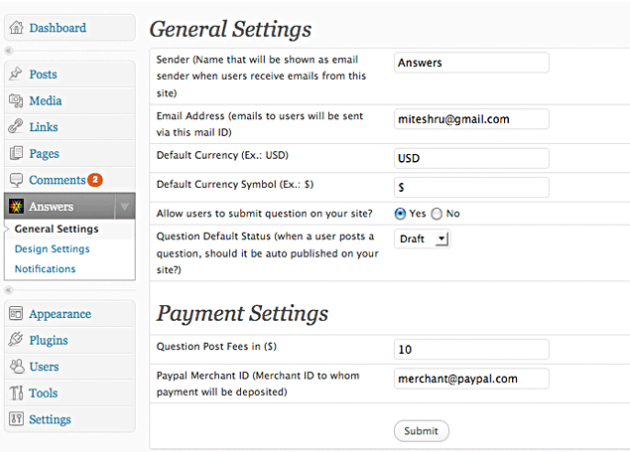 You don't have to settle with the look and feel that you get with this theme right out of the box. But it does beat having to write a Q&A script from scratch. Another unique theme for WordPress.