These days many people are out of a job and are looking for a quick way to get back on the right track. There are plenty of ways to go about hunting for a job, which are out of our scope. But looking for a job online is certainly one of the best ways to do it. At the very least, it can open doors for you. That's why you should take the time to be involved on sites such as Twitter and Facebook and reach out to your contacts on LinkedIn to ask for their help. Of course, you need to have some sort of presence online as well. MyResume WordPress Theme is a clean, affordable theme that lets you take your resume online and share it with the world.
MyResume is not about putting a PDF version of your resume online. It's much more than that. It's about sharing your experiences and work with the world on your very own website. So whether it is your credentials that you want to share with the world or your portfolio, you can get it done with MyResume Theme. What I like about MyResume is the fact that it's so easy to use. You do not need to know anything about WordPress (except maybe how to create pages) to go live with your enhanced resume.
Everything on this theme happens by using pages. You can choose to show your pages on your main page or disable them from the back-end. The theme also has 5 cool color schemes to let you choose the color that works the best for you. Since you are creating your enhanced resume, you want to make sure you include images from your previous works on your website. The theme automatically displays a preview of your works to your visitors.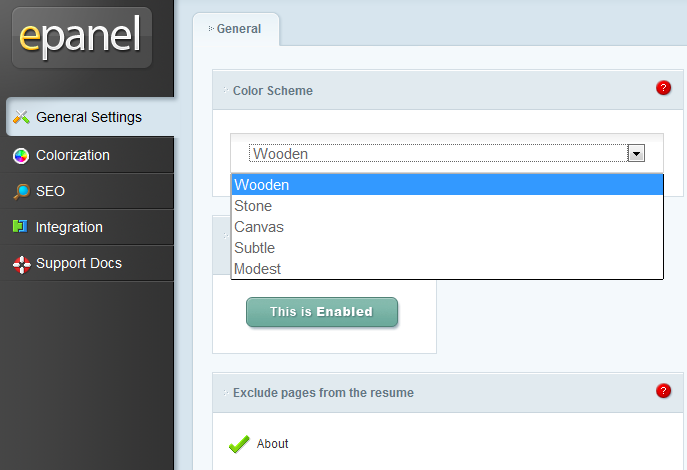 The back-end is easy to figure out as well. You can change the look and feel and even optimize your navigation from your back-end. It's also possible to enable and disable pages right here without touching your code.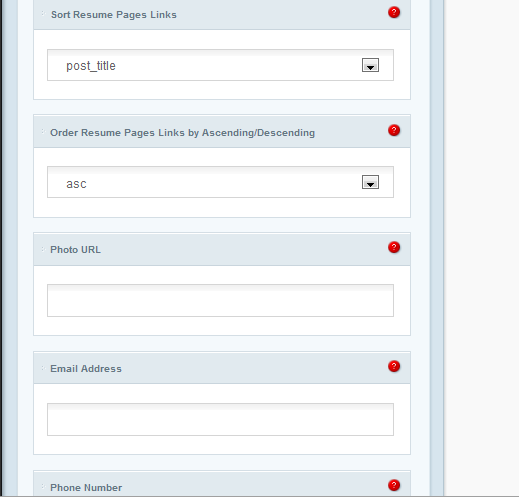 Putting your resume online is not going to guarantee you a job, but it can open doors for you. Besides, it never hurts to get ranked for your own name in the search engines. Wouldn't it be nice if people could find out what you have done in the past using Google? MyResume keeps you in control and helps you show employers what you are capable of. It's attractive, affordable, and very easy to use. Nice WordPress theme for job hunters.