So you have developed your first iPhone application and want to promote it online to maximize your sales and climb the iTunes sales rankings? Maybe you are an experienced developer and want to give you existing iPhone app portals a maker. Whatever the case, AppTheme for WordPress has you covered. It's a very attractive WordPress theme that lets you start a portal for your iPhone application and start promoting your app in a more effective fashion.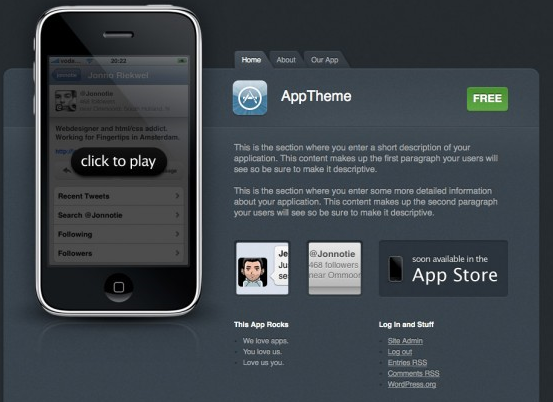 AppTheme can be a life saver for iPhone developers who may not have the time to develop a portal for each app they write. Besides, it does not require developers to spend a whole lot to get their sites up and running. The theme is very easy to customize. You can easily upload your screen-shots and video files to your theme and let your visitors get a better sense what your iPhone app is all about.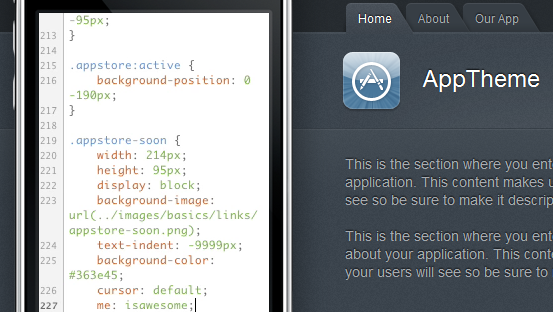 If you pick up the developer license for this theme, you can dig in and do more hardcore customization done to your theme. But even without that license, you can change the look and feel and many elements of this theme easily. The design is quite clean and dynamic. The pop-up screen-shot viewer is a nice plus too.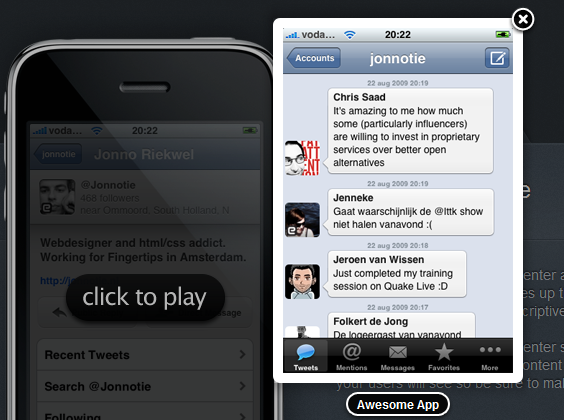 iPhone developers who want to build an online presence for their app and do not want to spend too much time developing their website themselves are going to love this theme. It's clean, well-designed, and easy to customize. It's pretty affordable too.